With the 777-300ERSF, IAI will have the first 777 conversion on the market and aims to get the aircraft in service by the end of this year.
Originally, IAI (Israel Aerospace Industries) wanted the 777-300ERSF to enter service in 2022. Unsurprisingly, the pandemic threw a spanner at that timeline. But the pandemic also meant that demand for freighters rose dramatically.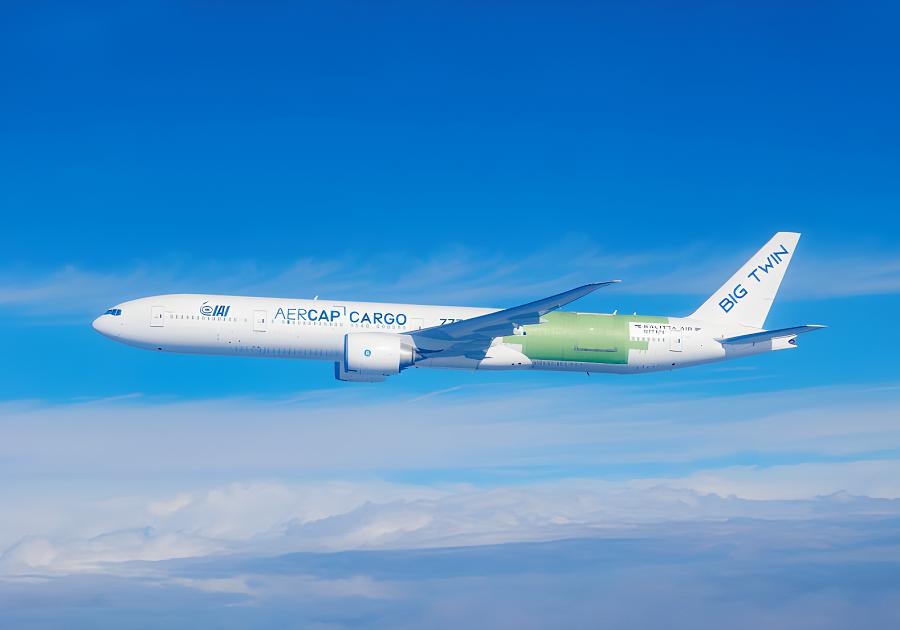 This demand is now scaling down, thanks to the returning hold capacity of passenger long-haul aircraft. However, a number of cargo companies are looking to replace old MD-11s, older 747 conversions, and other widebody freighters.
The IAI 777-300ERSF
This is why there is a lot of interest in a conversion program for the 777-300ER. IAI was first, launching its 777-300ERSF late in 2019. Its maximum payload is marginally less than that of Boeing's current 777 factory freighter.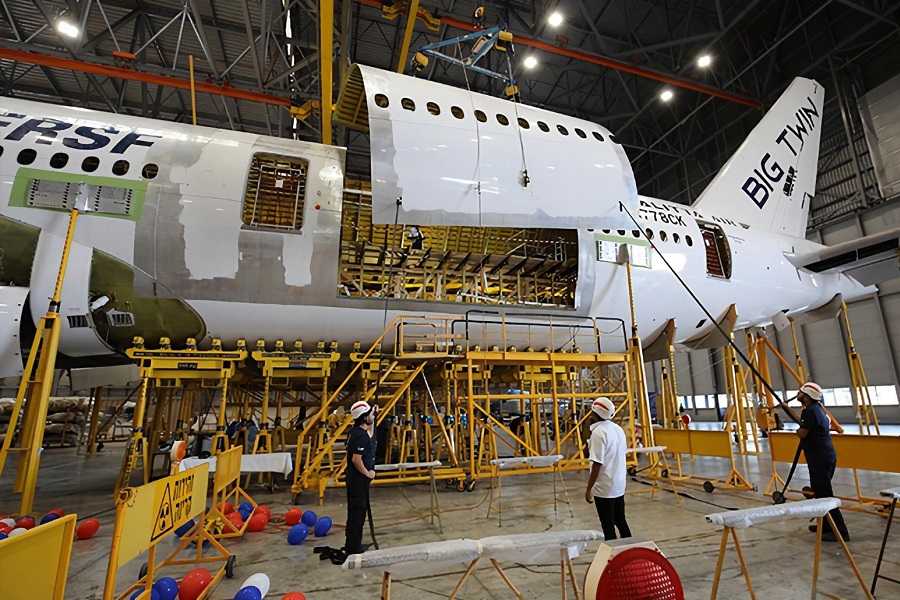 But Boeing's dedicated freighter is based on the shorter 777-200LR. IAI's conversion has considerably more internal volume, making it a better package freighter. Eventually, IAI reportedly has plans to adapt its 777 conversion to the 777-200LR as well. However, there is a larger feedstock of 777-300ERs, which is why this model had to come first.
IAI's converted prototype made its first flight on the 24th of March this year, staying airborne for two hours. This is an eighteen-year-old aircraft, that first entered service with Emirates. It will eventually fly for Kalitta Air, the launch customer of the IAI 777-300ERSF. IAI will certify the plane by working with the Israeli civil aviation authorities and the FAA.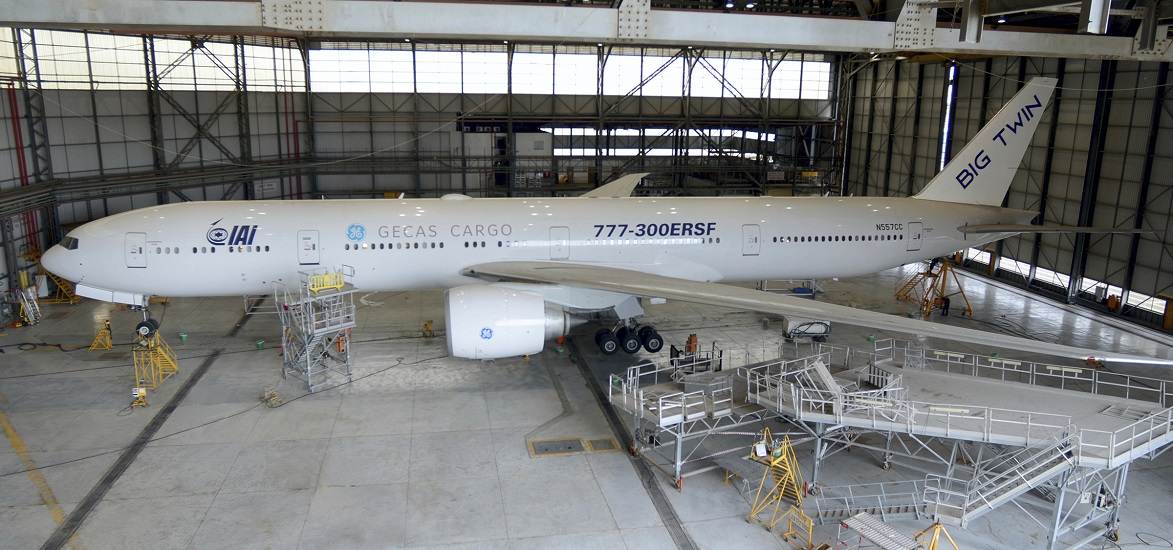 IAI originally partnered with lessor GECAS. AerCap has since absorbed this company, hence the change in the livery of the prototype. At the Paris Airshow, IAI stated that it is currently building its manufacturing capacity for the program.
Beating the Competition?
Ultimately, IAI wants to be able to make 20 777-300ERSF conversions annually. Currently, the company has plans to make these conversions in South Korea, Abu Dhabi, and of course at its home in Tel Aviv.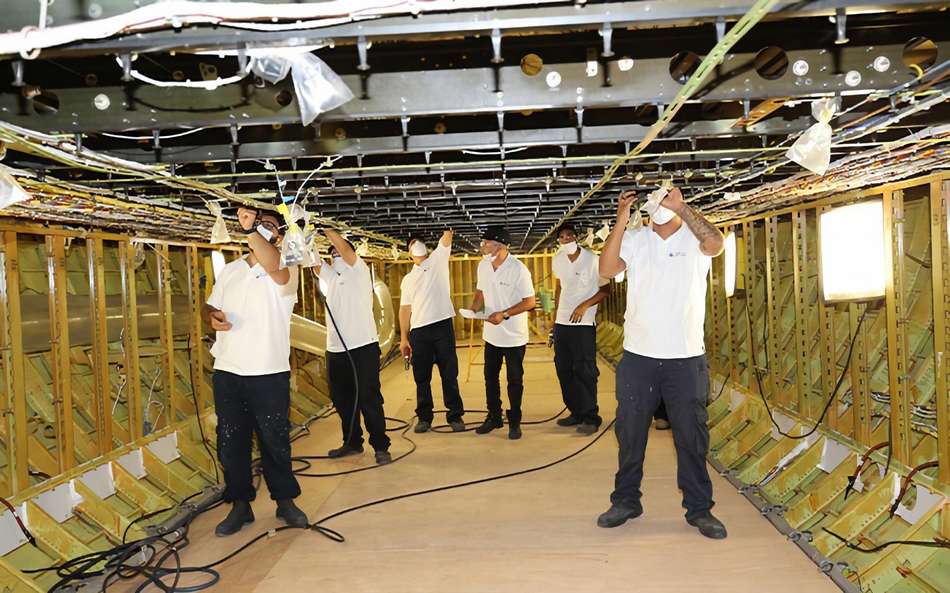 Because of regulations requiring lower emissions from their freighter fleets, large and small cargo companies will soon need to replace those aging DC-10s, MD-11s, and/or 747-200s. For those buying conversions, the largest option at the moment is the 767 – that IAI is also converting.
So, despite the end of the pandemic-era freight boom, IAI thinks there is a healthy demand for the 777-300ERSF. Boeing reportedly decided not to pursue a "home" BCF conversion for the 777-300ER. And despite its delays, IAI is well ahead of other 777 conversion projects.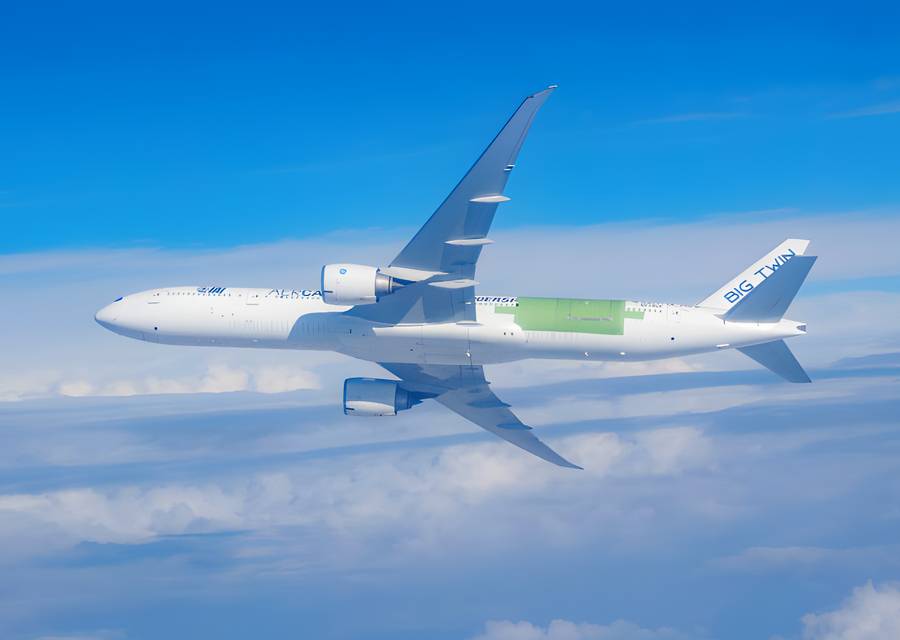 One remaining question is how quickly IAI will be, in scaling up its production of the 777 conversion. Reaching its 20 conversions per year goal could take time. However, IAI has more experience (and installations) than others with 777 conversion aspirations.
Check out these latest videos from Mentour Pilot and Mentour Now on YouTube!