China Eastern Airlines completed the first commercial flights of the COMAC C919 aircraft, following months of testing and proving flights.
The development of the C919 is a substantial landmark for China's aviation industry. This aircraft is COMAC's second airliner, following the (very MD-80-like) ARJ21. The C919 borrows many design cues from the Airbus A320 and currently relies on two CFM LEAP-1C engines.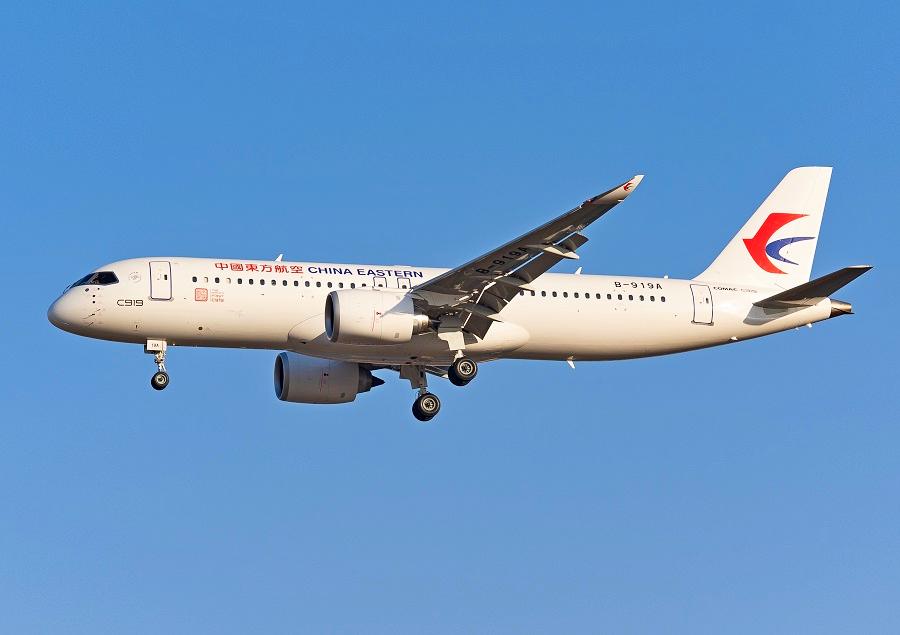 News of the upcoming commercial flight of the C919 first came earlier in the week. This was when the flight appeared on China Eastern's passenger app. MU-9191 isn't a regular flight number for the airline. But in this case, it departed from Shanghai Hongqiao International (ZSSS), heading for Beijing Capital International Airport (ZBAA).
A Pair Of Launch Flights
The aircraft that China Eastern used for this first commercial flight is the first C919 that it took delivery of last December. It still remains the only C919 to have been delivered to any airline – although another one could come soon. In its current configuration, the jet has 164 passenger seats. Its tail number is B-919A.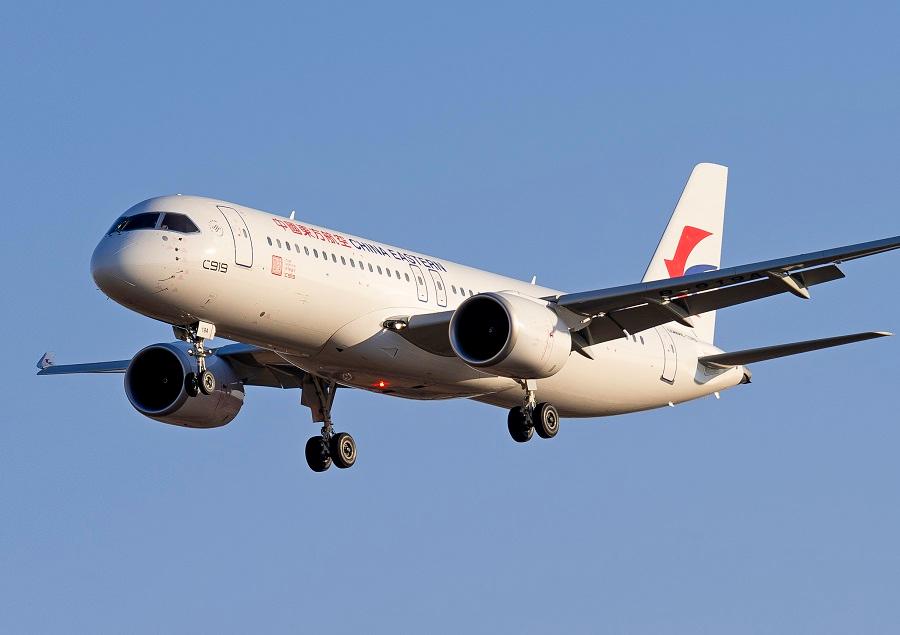 This first commercial C919 flight lasted just under two hours, departing from Shanghai at 10:33 AM local time. According to the airline, it had over 130 passengers on board. Then after staying on the ground for around 2 hours and 20 minutes, the aircraft set off for its second commercial flight – back to Shanghai. This had the flight number MU-9192, also a non-regular or proving number.
As important as this first commercial C919 is, a surprising aspect of it is how long it took to come. China Eastern picked up this jet on the 8th of December last year. A number of proving flights followed in December, January, and February, until the 27th of that month.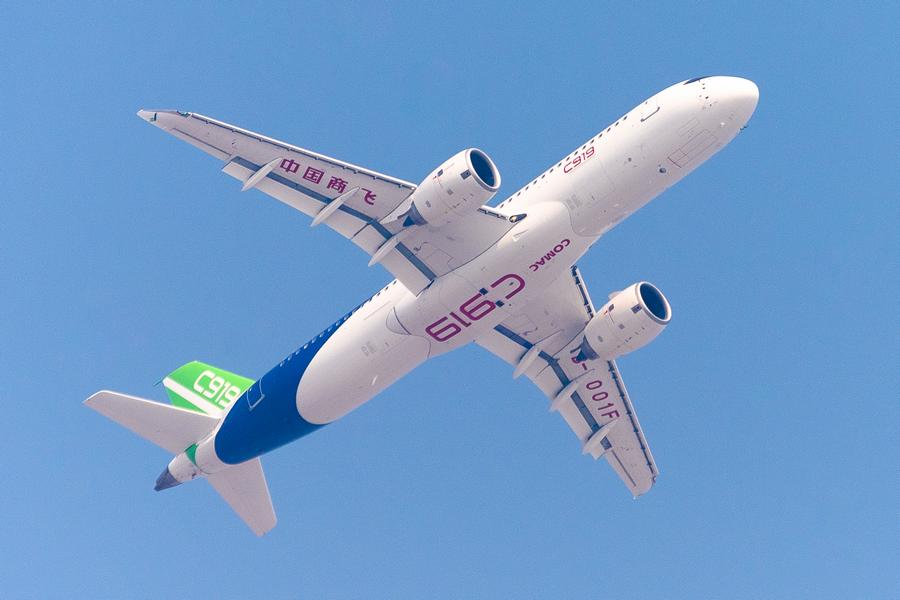 C919 Commercial Flights – A Slow Start?
Then all flights stopped, with the aircraft making only a single positioning flight in March, back to COMAC's facilities in Shanghai. The aircraft would stay there for over three weeks, before restarting proving flights on the 17th of May. The causes of this 2.5-month hiatus in proving and testing flights, remain a mystery.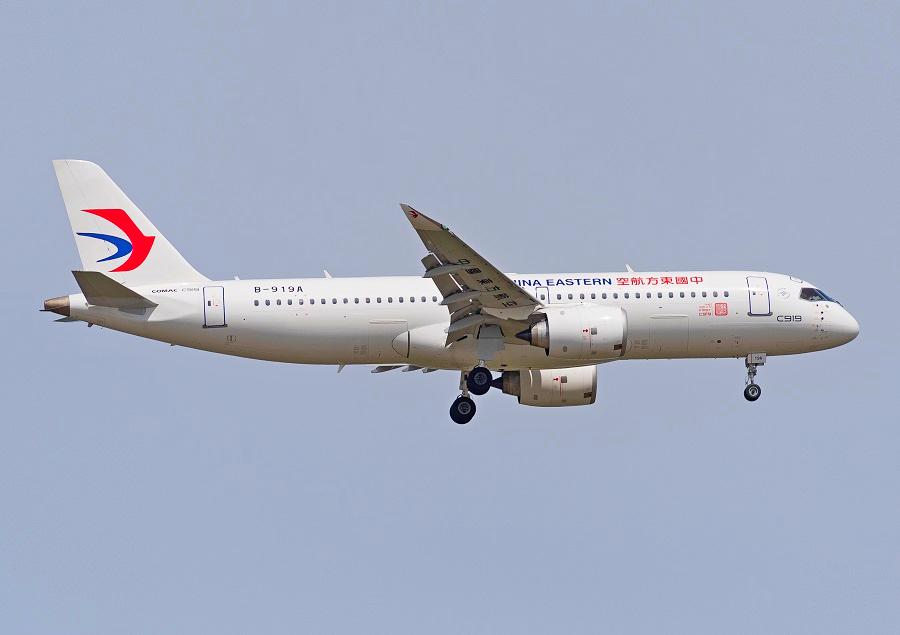 It will be interesting to see how quickly this and other C919 narrowbodies will scale up commercial operations. Analysts believe that the C919 is a bit heavier than similar Airbus and Boeing jets, paying a small penalty in efficiency. Originally, COMAC wanted to build the aircraft with a composite wing, before deciding on a more conventional structure, making use of aluminum alloys.
But more importantly, a substantial number of key components, including avionics, landing gear, and of course its engines, come from outside China. Only around 30% of the manufacturing cost of a conventional single-aisle aircraft has to do with the airframe itself.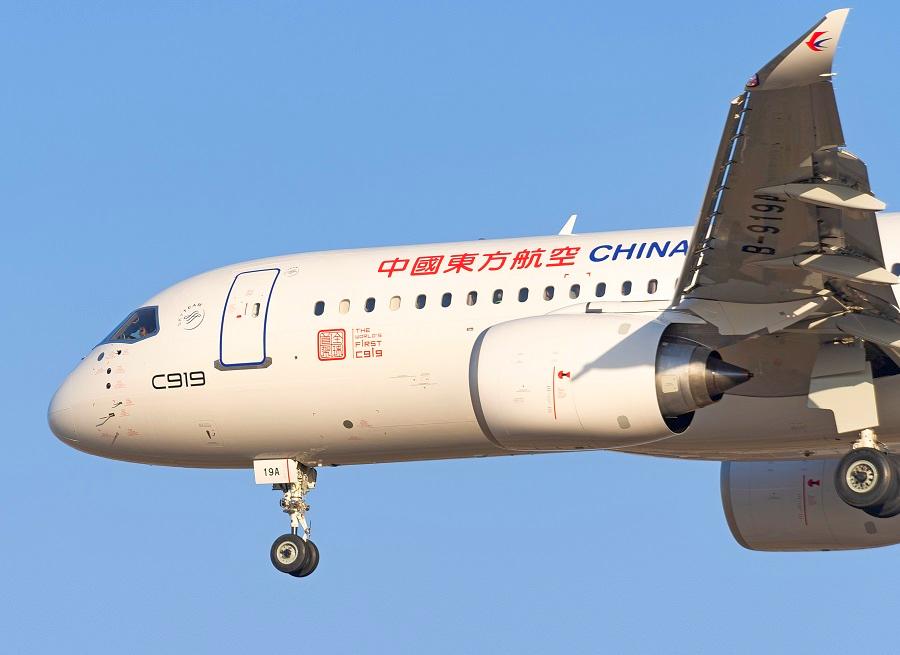 With the rest of the parts coming from abroad, China's self-sufficiency in making the C919 and other future commercial jets is still years away. However, Chinese engines for the C919 are already undergoing flight testing, as we've seen. How efficient these engines will be, remains unclear. But perhaps self-sufficiency is a more important goal than fuel efficiency.