The list of aspiring supersonic passenger jets also includes Exosonic, who are drawing more attention – including from some high places.
Perhaps you haven't heard of them as much as Boom or Aerion. Regardless, Exosonic have been working quietly on their supersonic concept aircraft. More importantly, they are claiming to count among them people with backgrounds in a long list of older supersonic aircraft. And one or two important, recent aircraft, too. Although perhaps 'recent' isn't the right word for one of these, since it hasn't flown yet.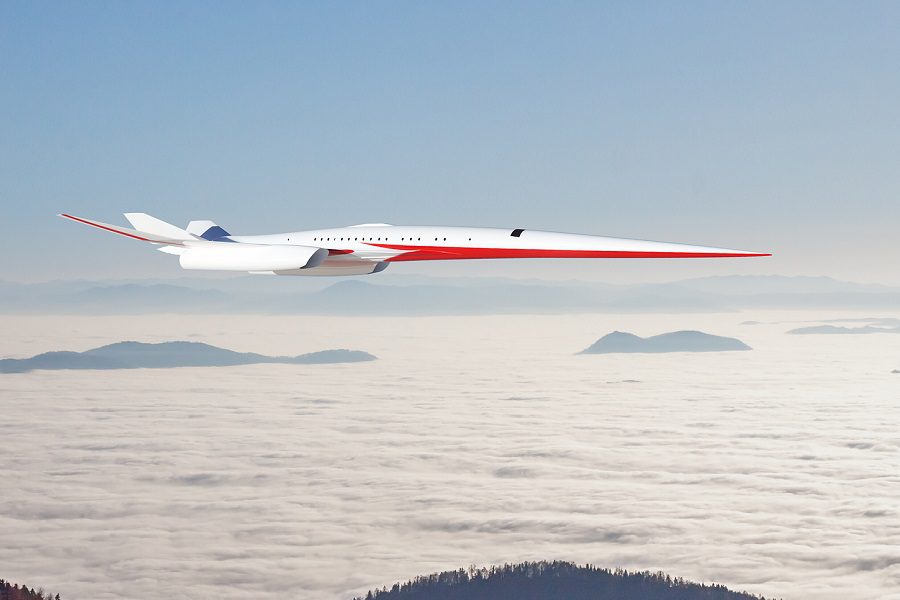 Beyond Exosonic and other private initiatives in supersonic transport, NASA has an ongoing testing project, called the X-59 QueSST. Standing for Quiet SuperSonic Transport, this project aims to validate existing testing and research, regarding quiet supersonic travel. The idea is to use a combination of aircraft shape and weather, to create a more dispersed sound signature. The maximum speeds with which this is possible is still up for debate. Current estimates seem to put it at around Mach 1.4. The current first-flight target is Summer of 2022.
NASA's X-59 tests will be valuable information for commercial supersonic projects. However, Exosonic aim to push their own project to Mach 1.8. Its range at this speed will be 5,000 nautical miles. How quiet it will be at these speeds, will be interesting to see (or hear). But perhaps Exosonic have other reasons to be optimistic. This is because the X-59 QueSST is one of those projects that their people have experience in. The company claims its people have amassed 60 years of experience on supersonic jets, the X-59 being one of them.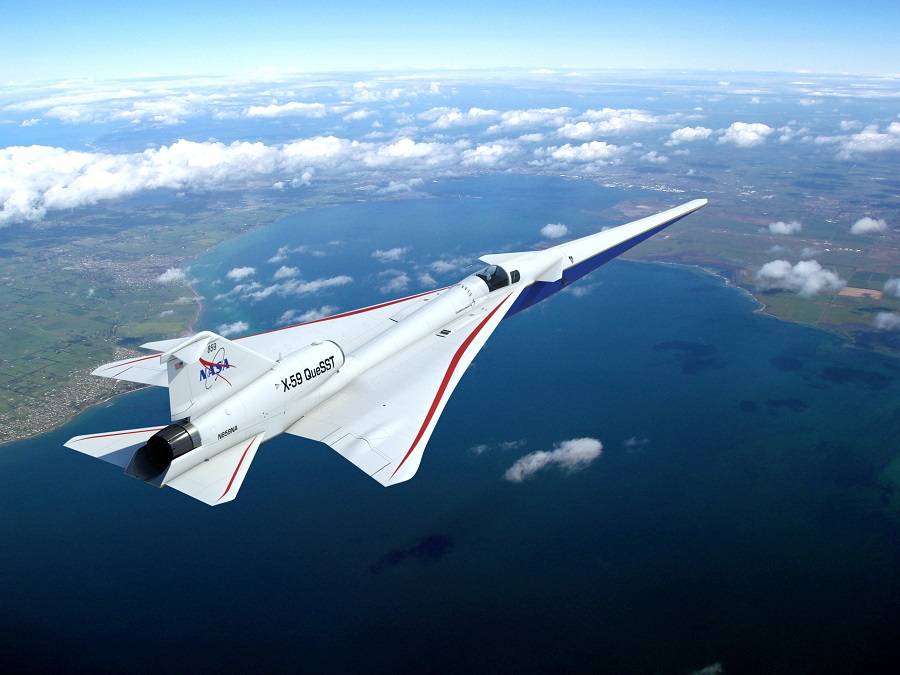 The Presidential Exosonic
In its 'normal' guise, the Exosonic jet will have a passenger/commercial configuration for 70 passengers. Photos show a 2-2 configuration in cross-section, like Concorde's. However, the company is also working on an 'executive/corporate' version, with 31 seats. And last autumn, the company got a Presidential and Executive Airlift Directorate (PE) of the US Air Force contract. More recently, CNN revealed more details about this version.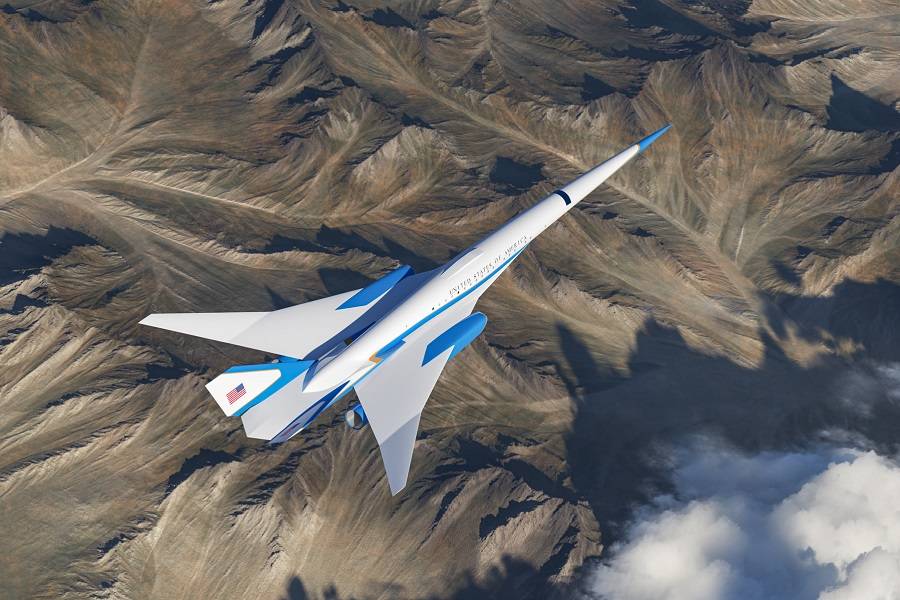 Other than the 'Presidential' paint scheme, this version of the Exosonic airliner will have an interior to match. Exactly who would get to use it, however, is up for debate. It's not unheard of for the VC-25 (the typical 'Air Force One) to fly the US President with 70 people on board. But typically, it flies with more. And while we don't know how… voluminous the necessary equipment to carry a US President safely is, an ATR-72-sized aircraft seems rather small. Even if it flies twice as fast as anything else!
As for the aircraft itself, Exosonic describe their supersonic airliner as a plane that "…will enable supersonic travel at prices comparable to a business class ticket today". Frankly, that sounds similar to Concorde – although its ticket's cost was closer to first class, for business class service. Also, the company aims to make the aircraft compatible with sustainable aviation fuels – in keeping with other supersonic projects.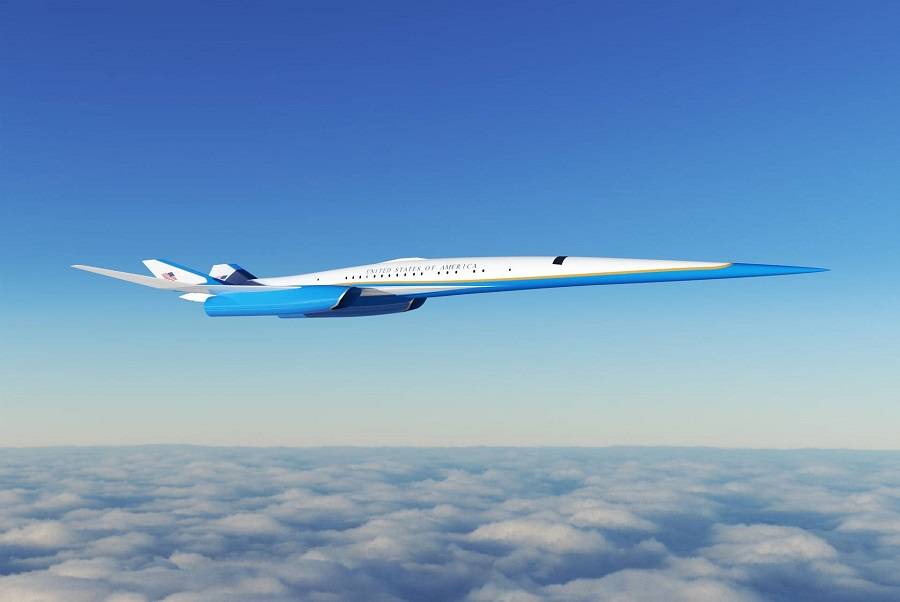 Alas, both passengers and Presidents will have to wait. Exosonic's timeline for entry to service, is somewhere near the middle of the next decade. This is considerably later than other supersonic projects that we've seen. But in fairness, that's probably prudent. An all-new, subsonic airliner's development can take 8-10 years! So, quoting something quicker, for a quiet supersonic wonder like Exosonic's, would seem… ambitious.