Police officers and bystanders pulled a pilot clear of the wreckage of a Cessna 172, just seconds before a train crushed it completely.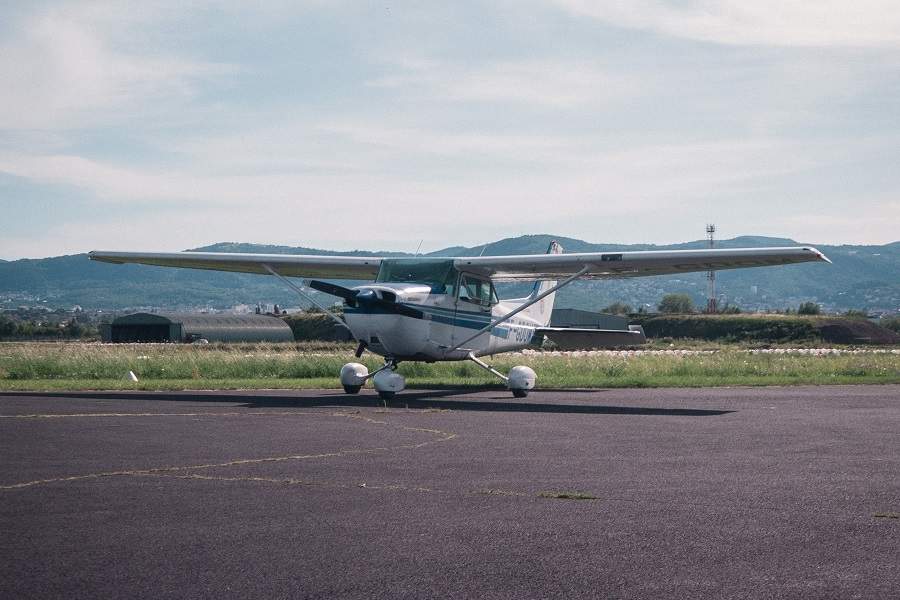 The accident happened on the 9th of January. It involved a privately-owned Cessna 172H. It appears that the pilot was the only person on board. He was taking off from Whiteman Airport (KWHP, previously Whiteman Air Park) in Pacoima. This is a community in San Fernando Valley, in Los Angeles California, USA.
According to witnesses, the pilot was taking off from Whiteman's runway 12, which runs parallel to a single rail track. Unfortunately, an apparent engine problem forced him to look for a place to put the plane down. Runway 12/30 is 4,120 feet (1,256 metres) long, running parallel to San Fernando Road, beyond the train track.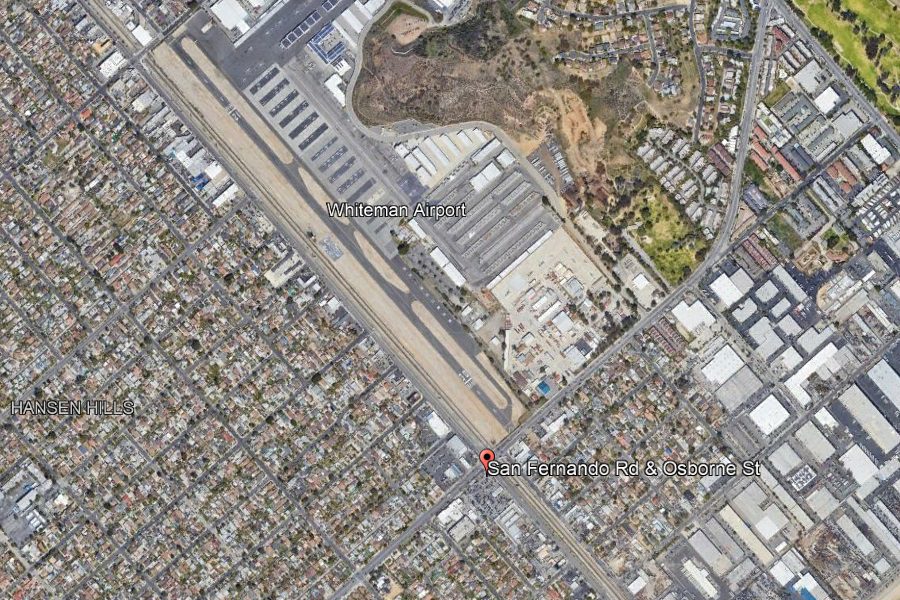 It is not clear if the pilot went for the train tracks at low altitude, or if he previously made a 180° turn, after climbing higher. Also, there are power lines very close to the train track and the airport, that the pilot had to clear. In any case, it appears that the pilot decided to land the Cessna on the track between the airport and San Fernando Road.
Pilot Survives Crash – Then Train Approaches
However, the aircraft suffered substantial damage in the landing. Its nosewheel collapsed, possibly due to the step between the tracks and the road. Fuel or other fluids seem to have been leaking from the aircraft for some time. Videos from multiple bystanders show that the police had blocked some roads, directing traffic away from the accident scene.
https://twitter.com/LAPDHQ/status/1480363436311670784?s=20
In such situations, it is advisable not to move injured individuals unnecessarily, to avoid further injuries. So the pilot was still in his seat when a Metrolink train approached the scene. It appears that the train driver was not aware of the accident. With the train approaching, police officers and others pulled the bleeding pilot out of the wreckage.
Barely five seconds later, the train hit the 1,400-pound (635 kg) plane, obliterating it completely. The Cessna 172H had registration N8056L. It left the factory in May 1967 and FAA information shows that it has three owners. We don't know at this time if its pilot yesterday was one of them. According to local media, the pilot is in stable condition, after getting treatment for cuts and bruises.
There were no injuries to anyone else on the scene, despite debris spreading everywhere when the train hit. Hopefully, it won't be long before the pilot makes a full recovery. And when he does, he will be able to say that he survived a plane crash and a train crash on the same day.