A privately-owned MD-87 narrowbody crashed while attempting to take off in Houston, Texas. But thankfully, there were no serious injuries.
The incident happened earlier today (Tuesday the 19th of October), at Houston Executive Airport (KTME) in Waller County, Texas, USA. It involved a corporate MD-87, taking off from Houston, heading for Boston, Massachusetts. There were 21 occupants onboard: 2 flight crew, one flight attendant and 18 passengers.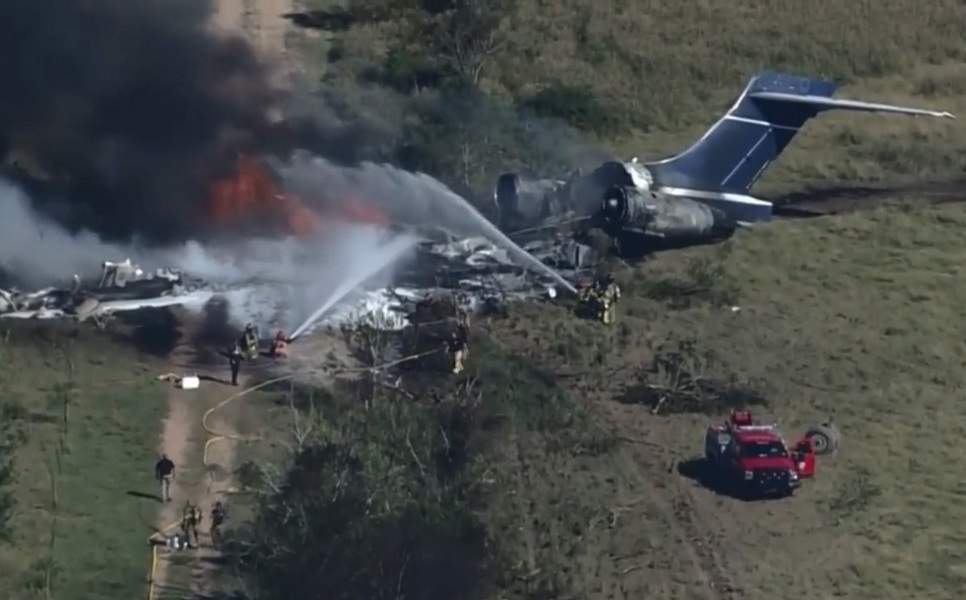 The flying crew lined up with runway 36, to take off. It is still too early to determine the exact circumstances leading to the crash. But according to local reports, the aircraft did not appear to rotate during its take-off run. There are visible tyre marks, showing that the pilots braked, as the privately-owned MD-87 was leaving the runway.
The Path Of The Privately-Owned MD-87
The jet broke through the airport perimeter, flew off a raised edge and over Morton Road, north of the airport. It then impacted an open field, where it began to break up. The jet finally came to rest approximately 1,500 feet (460 metres) beyond the runway, turned about 90 degrees to the left, after impacting a tree line. The thrust reverser "buckets" of the plane's engines appear to be stowed.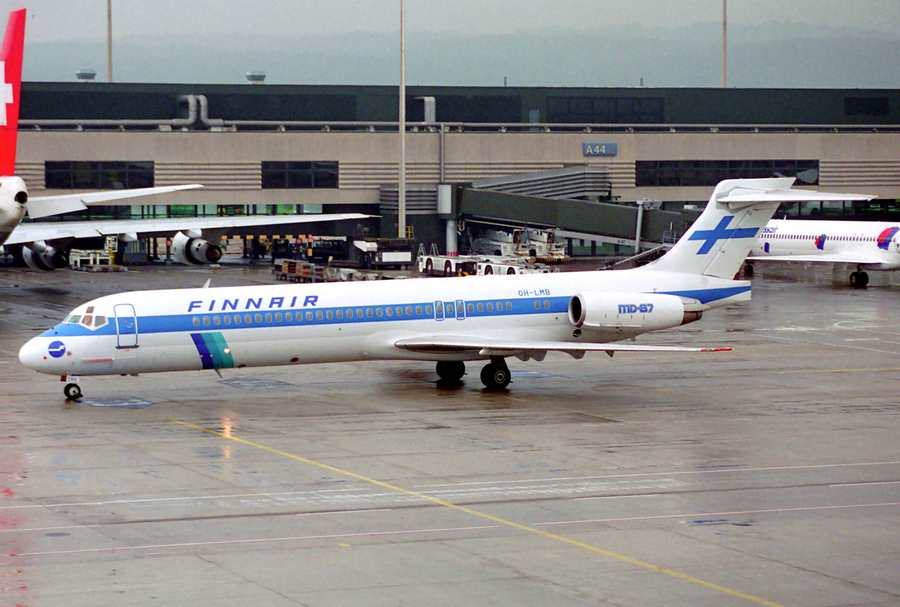 The privately-owned MD-87 would have had a considerable amount of fuel at the start of this flight. Consequently, a post-accident fuel fire consumed almost the entire aircraft. But incredibly, all 21 occupants "self-extricated" from the accident site, with no serious injuries! One occupant reported some back pains, another had temporary breathing difficulties.
There was a power line running along the road, beyond the airport perimeter. The MD-87 tore through it, causing a power outage that affected 1,800 customers. The power company restored the damage relatively quickly, according to reports. The NTSB will investigate the accident, but by all accounts, things could have gone much worse.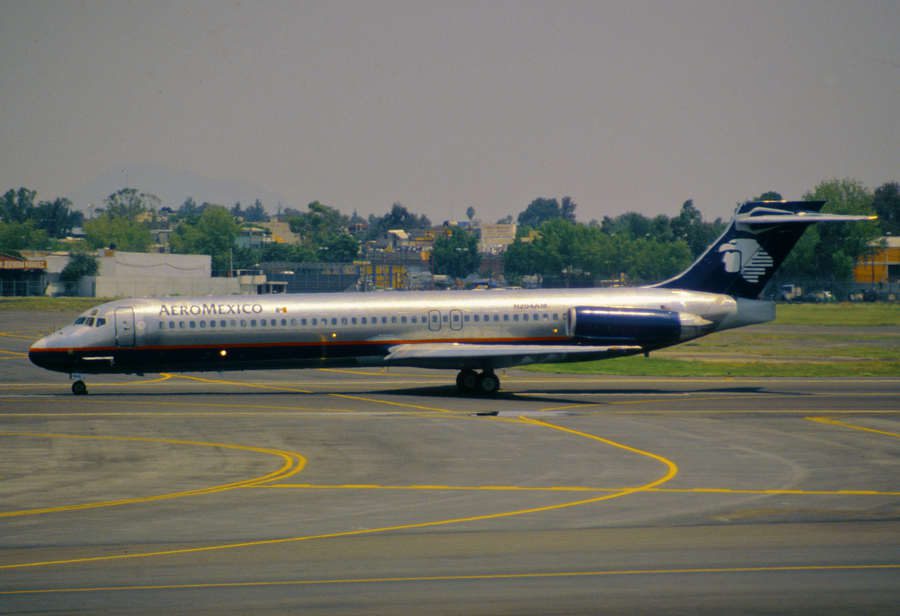 The aircraft is a nearly 34-year-old, privately-owned McDonnell Douglas MD-87 (DC-9-87), with tail number N987AK. It previously flew for Finnair and Aeromexico, before getting a corporate interior. Its current owner is 987 Investments LLC, whose owner is J. Alan Kent. He was onboard the aircraft at the time of the crash. He and his party were going to Boston, to attend an American League Championship Series baseball game.