An Antonov An-26 suffered a crash into a cliff while attempting to land into Palana, in the Kamchatka peninsula. There were no survivors.
The aircraft's crew were performing flight PTK-251, for Petropavlovsk-Kamchatsky Air Enterprise. The aircraft took off from Elisovo Airport (UHPP) in Petropavlovsk-Kamchatsky at 12:57 local time, on the 6th of July. It was heading to Palana Airport (UHPL) in Kamchatka, Russia. The aircraft was carrying 22 passengers and 6 crew. But weather conditions in Palana were foggy and cloudy.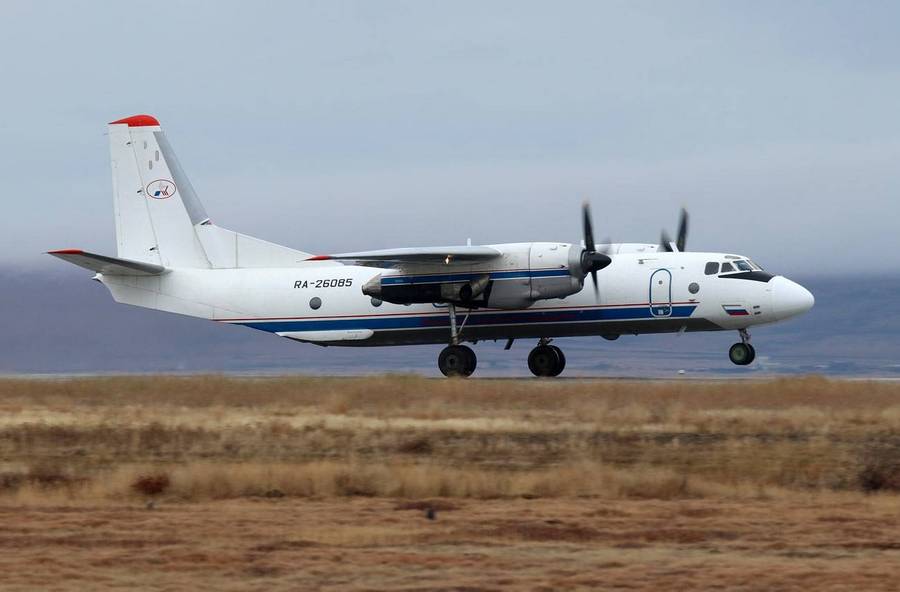 The tower lost communications with the aircraft without warning, at about 15:00 local time. Soon, a search began for the Antonov An-26, with authorities fearing a crash. A weak ELT (Emergency Location Transmitter) signal eventually led search crews (on helicopters and boats) to the crash site. The Antonov An-26 hit the ground near the top of a coastal cliff, north of the extended centerline of runway 11 at Palana Airport.
Crash Site of the Antonov An-26
The coastal cliff that the aircraft hit, is approximately 120 metres (400 feet) high, terrain rising still further afterwards. So, after the initial impact, most of the wreckage of the Antonov An-26 ended up in the sea. Rescue helicopters could only see the aircraft's engines, on top of the cliff. The local government published a list of passenger names. Unfortunately, rescue crews found no survivors.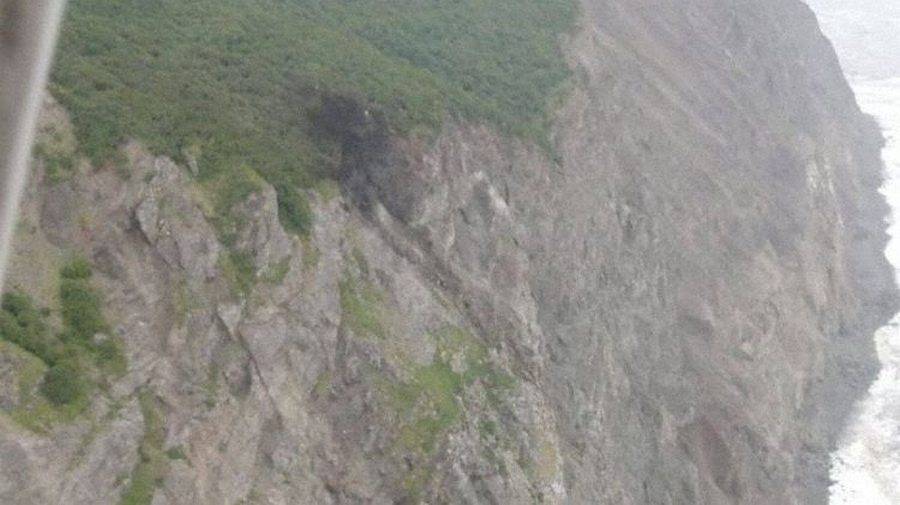 The coastal area near this airport features sharply rising terrain, which then falls away. The airport itself is only about 45 feet MSL. And for this reason, aircraft landing on runway 11 have to follow approach procedures putting them 15° to 20° (depending on the procedure) south of the runway centerline. But the crash site of the Antonov An-26 is well north of the runway centerline.
The Antonov An-26 in this crash had tail number RA-26085. It first flew in 1982. There are no METARs for Palana airport. However, Rosavitsia reported that at the time of the crash of the Antonov An-26, the mountains and cliffs around the airport had broken cloud cover, with a ceiling at 300 metres/985 feet MSL, and overcast at 720 metres/2360 feet.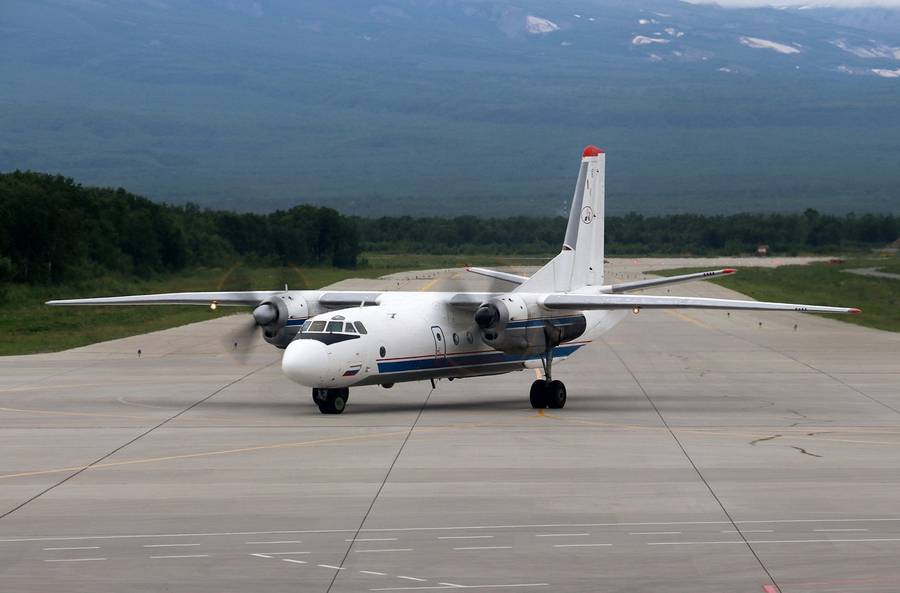 Also, it is worth noting that a similar accident occurred in 2012 at the same airport. An An-28, flying for the same airline (Petropavlovsk-Kamchatsky Air Enterprise) crashed into mountains south of the airport, in low visibility. Of the 14 occupants, 10 perished and 4 suffered serious injuries. That aircraft had the same flight number (PTK-251).