Multiple Italian bystanders recorded the loss of two pilots and their CL-415, as they fought a fire over uneven terrain in Sicily on Thursday.
This tragic event took place on the 27th of October. It happened near Linguaglossa, which is part of Catania in Sicily. The firefighting crew was working on a fire, near small buildings but over rural, very uneven terrain.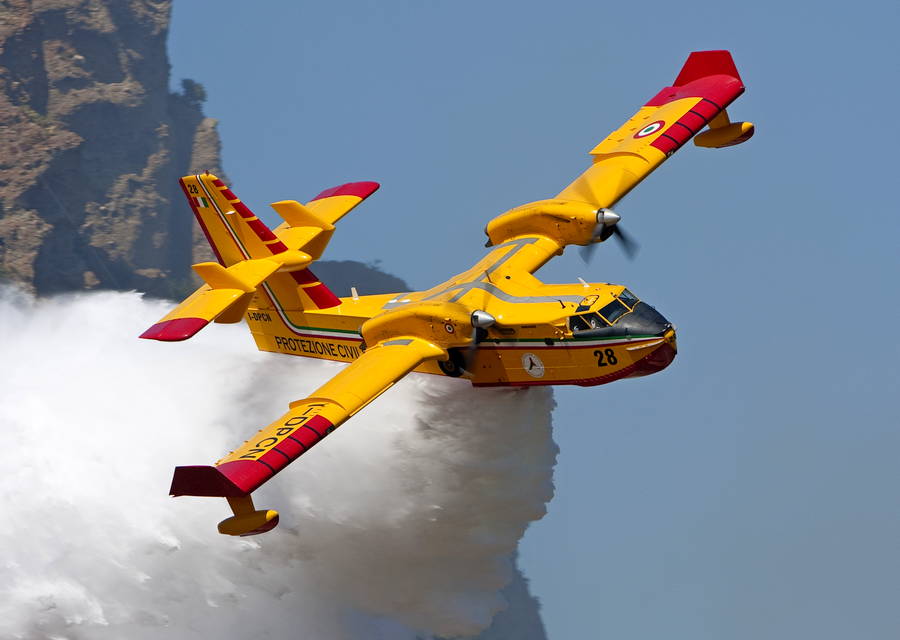 The aircraft is an Italian Canadair (now De Havilland Canada) CL-415, with registration I-DPCN, serial number 2070. It was operating on behalf of Vigili del Fuoco, Italy's fire and rescue service, with support from Babcock International.
On the day of the crash, the aircraft had reportedly taken off from Lamezia Terme International Airport, in the south of the Italian mainland. At least two videos from different angles show the aircraft diving over the fire and releasing its water load.
https://twitter.com/JacdecNew/status/1585727466261254145?s=20&t=CQ0hf2P1LklF-7dQgKvhfQ
Italian CL-415 Crash
It is not clear if the pilots of the Italian CL-415 made their release on the fire itself, or if they saw the danger they were in, and dumped the water in an attempt to gain altitude. Unfortunately, the aircraft then struck a ridgeline with its right wing. It had been banking heavily to the right at that time.
https://twitter.com/airplusnews/status/1585673430396977152?s=20&t=Uv5N-JYEKv27ZkEeY418ag
The aircraft subsequently crashed, very close to the site of the fire. The impact ruptured the aircraft's fuel tanks, which immediately caught fire. According to local media, both crew members lost their lives. At this time, we don't know the nationality of the crew of the Italian CL-415.
The operation of these aircraft can be very dangerous. Their proximity to the terrain, and the fact that they often operate in high winds (which typically help start such fires) with both thermals and the terrain shifting wind conditions, make their operation extremely challenging.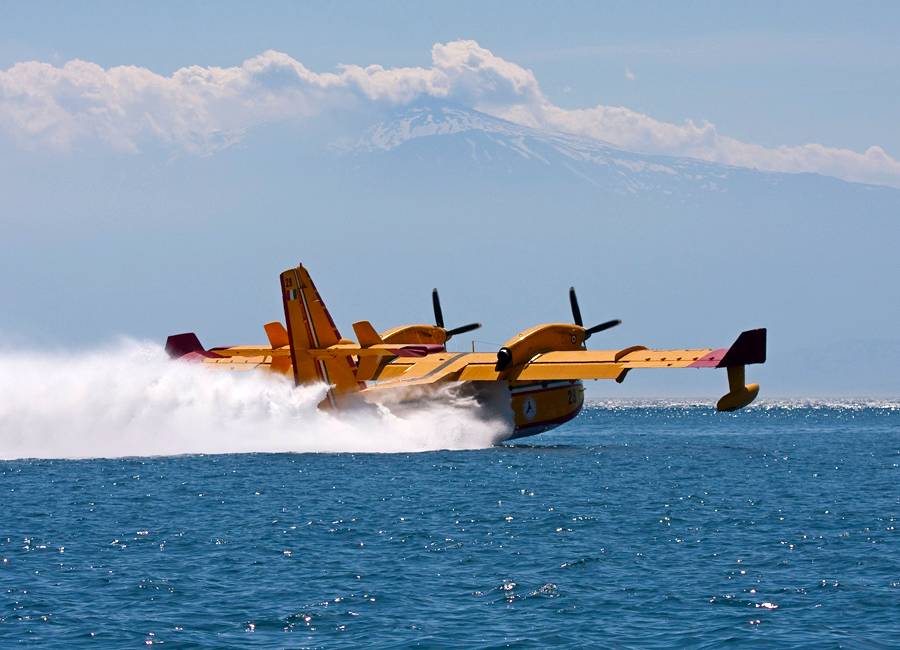 The Canadair/De Havilland CL-215 and 415 aircraft can make multiple water drops quickly, by benefiting from bodies of water close to the fire site. But this only adds to the fast pace of the operations, with fatigue often becoming another challenge for their crews.
Check out these latest videos from Mentour Pilot and Mentour Now on YouTube!