Boeing won a contract for a number of E-7 Wedgetail AEW&C aircraft to replace the USAF's aging E-3 Sentry fleet. Follow-up orders could be substantial!
AEW&C stands for "Airborne Early Warning and Control". The term replaced "Airborne Warning and Control System" (AWACS), following the modernization of these platforms, with more systems. But these are primarily airborne radars that we are referring to. For decades, the U.S. Air Force, NATO, and other operators have used the E-3 Sentry, essentially a military 707.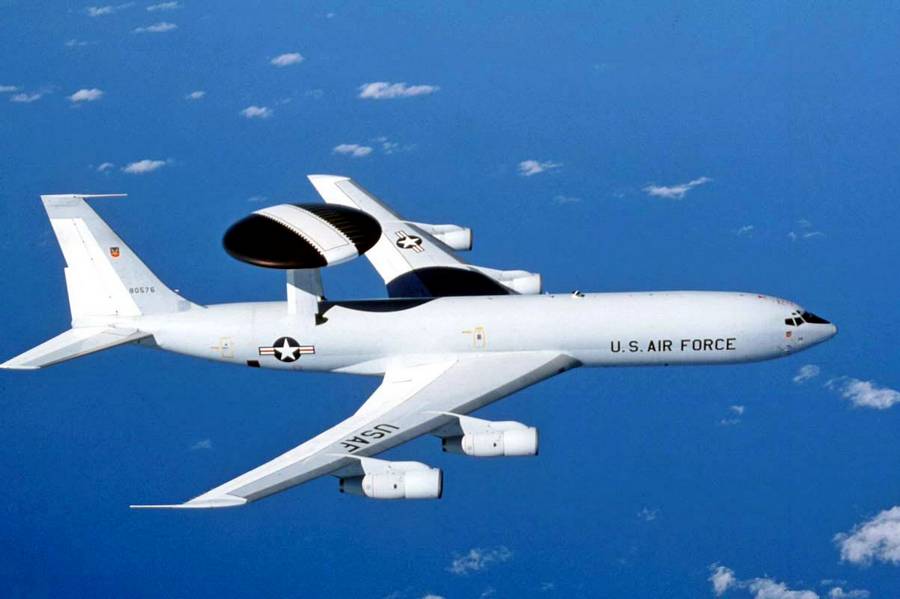 (Sidenote: the E-3 actually used the fuselage of a 707, which is wider than that of the KC-135. The larger diameter of the fuselage likely helped support the rotating radar a bit better)
Nominally, the U.S. Air Force first announced last year that Boeing would be its sole-source supplier for its next AEW&C aircraft, to replace the E-3. But this didn't necessarily mean that the order would go to the Boeing E-7 Wedgetail. Boeing has also made modern AEW&C versions of its 767 (conversions of existing 767s). With the 767 forming the basis for USAF's KC-46A tanker, choosing the same platform for an early warning aircraft wouldn't have been unreasonable.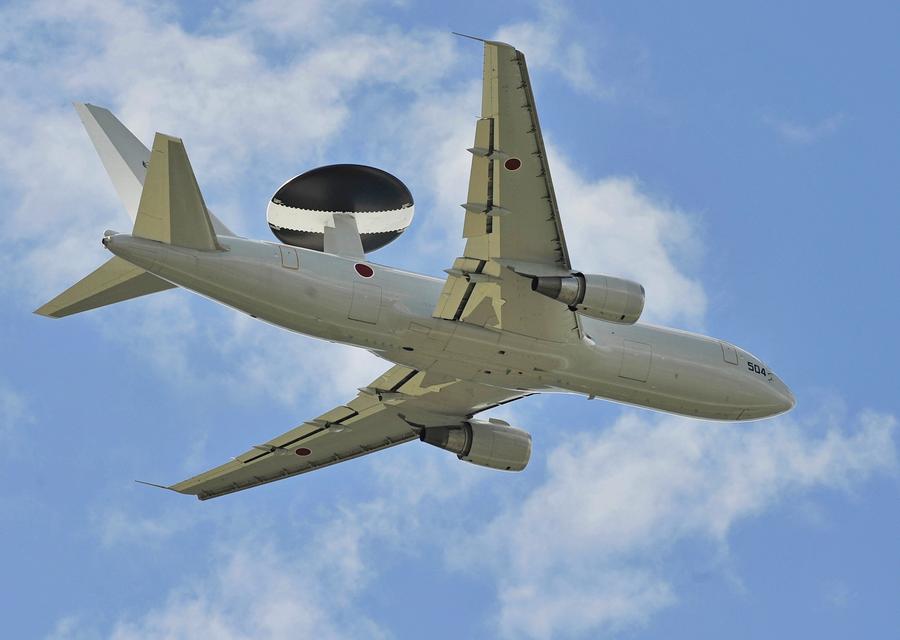 Boeing E-7 Wedgetail – This Time for the Home Team
But even before choosing the Boeing E-7 Wedgetail, the U.S. military has a lot of 737-derived aircraft in the collective fleets of its branches. For over a decade now, the U.S. Navy has been taking deliveries of its P-8A Poseidon, an anti-submarine warfare platform, to replace the aging Lockheed P-3C Orion.
Until now, Boeing made the E-7 Wedgetail for four foreign countries: the Royal Australian Air Force, the Republic of Korea Air Force, the Turkish Air Force, and the UK's Royal Air Force. It was the Australians that named the aircraft the "Wedgetail". Whether or not the USAF will actually adopt this moniker, is unclear.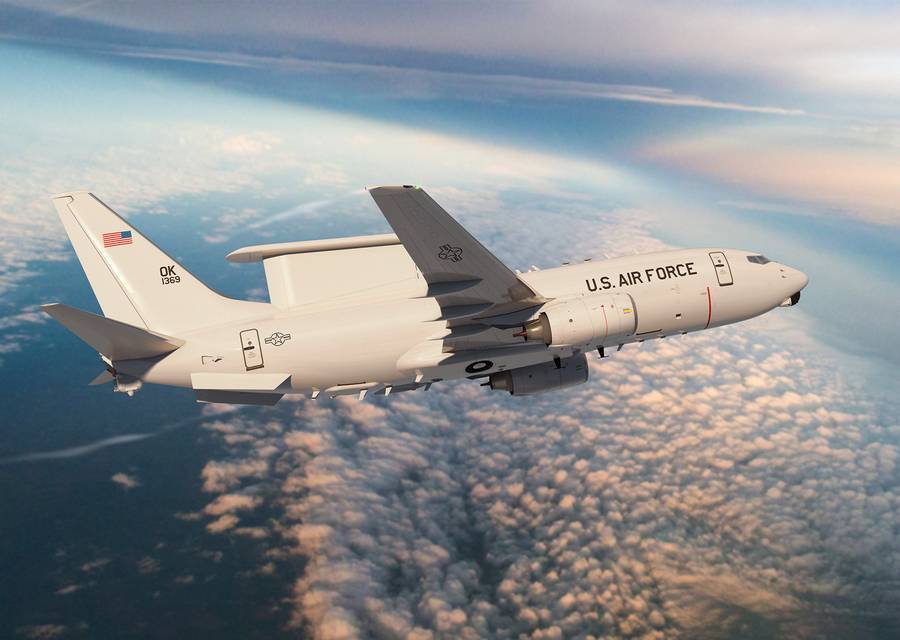 This first USAF contract is for 26 Boeing E-7 Wedgetail aircraft. The number might not sound impressive, on its own. But as the choice of USAF, it's almost a given that NATO and other allies will follow suit with their own orders. Such platforms have the potential to remain in service for decades – but their sensors require costly upgrades.
USAF's order guarantees the future upgradeability of the Boeing E-7 Wedgetail platform, potentially giving it a long-term cost advantage over less costly (to procure) but more "bespoke" offerings. In any case, USAF's 26 aircraft eclipse the orders of all four previous buyers, whose aircraft add up to just 14.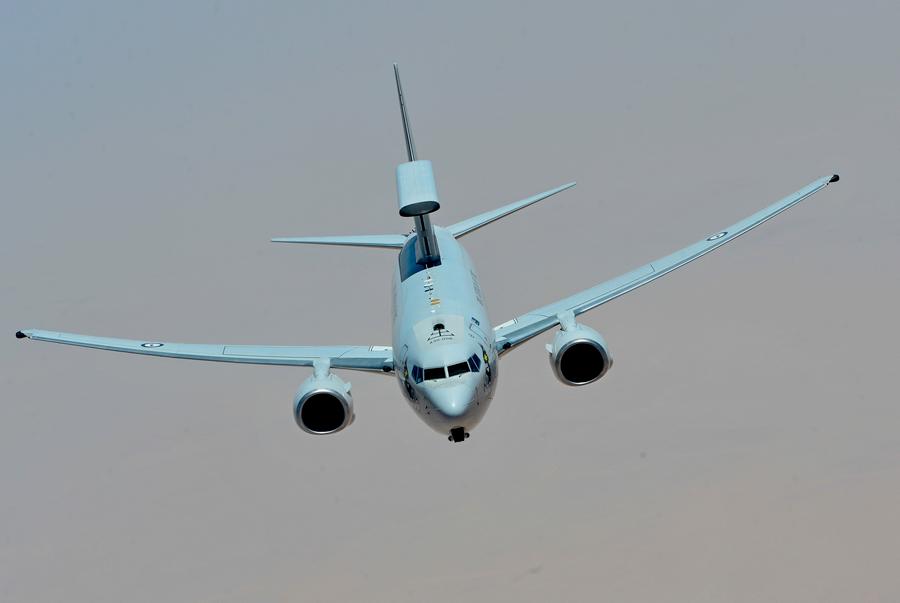 USAF's Boeing E-7 Wedgetail – New Or Conversions?
Interestingly, all of those existing 14 Boeing E-7 Wedgetail aircraft are conversions. They are not simply 737-derived planes – they ARE 737-700s, or rather they all started their "lives" as such. We don't know if USAF's aircraft will also be conversions, or whether the order involves new airframes. But there is a clue in Boeing's announcement of the contract.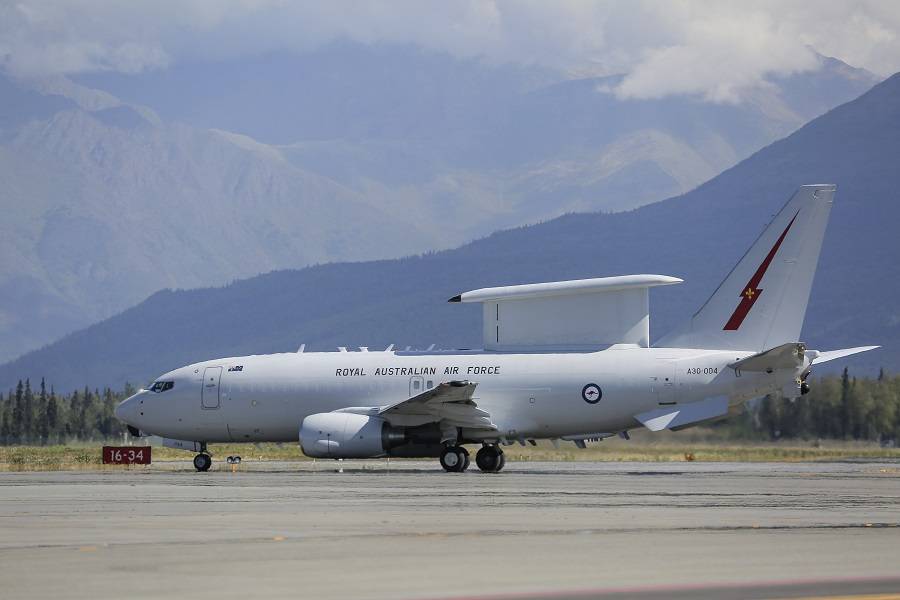 According to Boeing, this contract will involve "two new U.S. variants" of the E-7 Wedgetail. There is no explanation as to what this means. Boeing only mentions the USAF as a customer, so it doesn't seem like one variant would be for the U.S. Air Force, and another for the U.S. Navy, for instance.
The two new E-7 Wedgetail variants could differ in the equipment that Boeing and its partners would have to fit onto the aircraft. Or, it could have to do with the platforms themselves – particularly if USAF wants NEW airframes. Boeing has now produced over one thousand 737 MAX aircraft. But it still keeps a 737 NG line open – just for the P-8A Poseidon, which is based on the 737-800, with a high gross-weight (HGW) wing and many other customizations.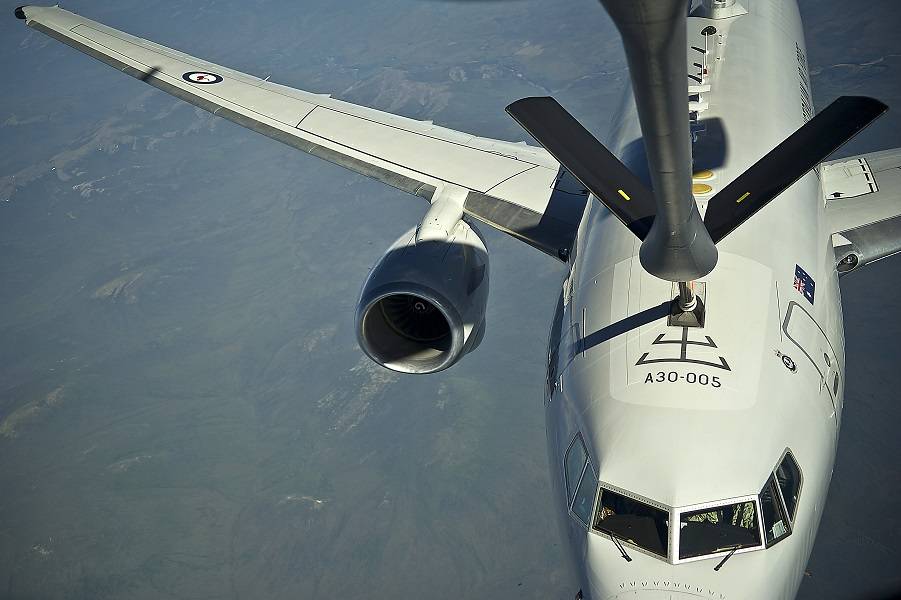 A Promising Boeing Program?
With a lot of potential for more orders for the E-7 Wedgetail, Boeing could be looking to make a variant of the plane using the 737 MAX – likely the 737-7. We won't really know the real reason for the existence of the two USAF versions of the program until later.
Finally, there is an interesting footnote, regarding the cost of this program. In its announcement, Boeing explains that it will begin development of these two new E-7 Wedgetail variants, "…through a $1.2 billion Undefinitized Contract Action". This is a contract action for which the terms, specifications, and/or price are not agreed upon beforehand.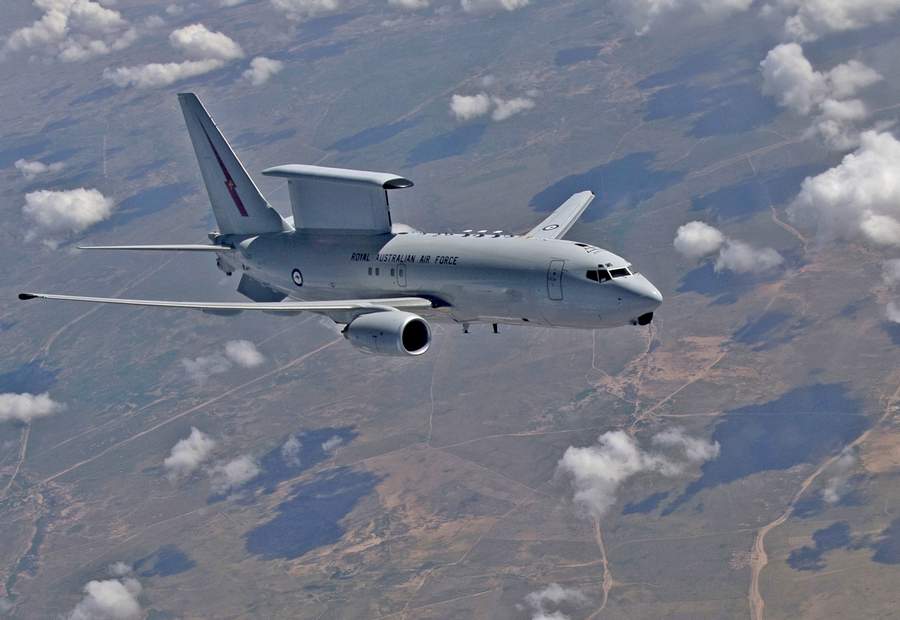 In itself, this sort of contract, for a new (or modified) design, is not uncommon. But the specific mention of an "undefinitized contract action" in such a press release is rather unusual. Here, Boeing is likely making it clear that this is NOT a fixed-price contract. The manufacturer has not had great luck in the past with military fixed-price contracts, like those of the KC-46 or the future presidential VC-25B. Boeing's CEO David Calhoun has stated in recent months that he would avoid such contracts in the future.
If this USAF E-7 Wedgetail contract is for new airframes, it could become a promising Boeing income stream for the next several years. Hopefully, Boeing will be able to avoid some of the stumbling blocks that have hampered its other recent military programs.
Check out these latest videos from Mentour Pilot and Mentour Now on YouTube!