UPS Flight Forward will fly time-critical freight with electric Vertical TakeOff and Landing (eVTOL) aircraft, from Beta Technologies. The company will use this design to expand its electric/sustainable vehicle fleet, AND add some versatility to its operations!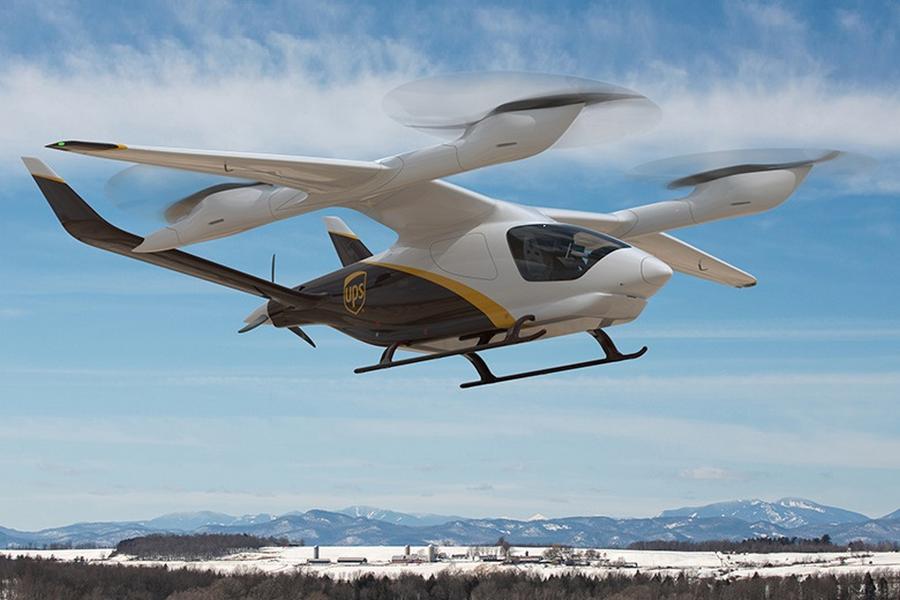 eVTOL aircraft are developing rapidly, and Beta has something that is attracting a lot of interest, including from UPS. And with recent changes in legislation in the US and elsewhere, these vehicles are becoming relevant just as rapidly. UPS Flight Forward is a subsidiary of the company. They have received an FAA Part 135 certification to operate revenue flights, as a drone airline. Their certification enables them to fly payloads up to 7,500 lbs (3,402 kg).
That is a bit optimistic, for now. It is also somewhat irrelevant, at the moment. This is because the machine you see here is NOT a drone – although a future version of it could be. The Beta eVTOL that caught UPS' eye is the ALIA-250. It will be able to carry 1,400 lbs (635 kg), in a space with 200 ft³ (5.7 m³) of volume. The '250' in its name comes from its projected 250nm range. This is some way beyond the range of many 'urban mobility' designs that we have seen. UPS plans to take delivery of ten Beta ALIA eVTOL planes by 2024, and has options for 150 of them in total!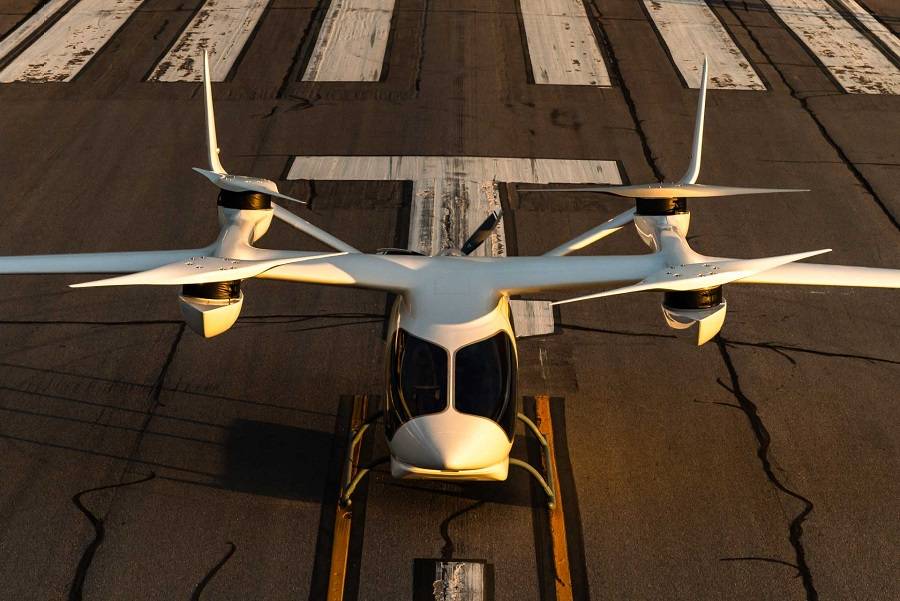 H
ow UPS Will Use Beta's eVTOL
The Beta ALIA-250 eVTOL that UPS will use, has a fixed-wing design, to give it its range. It employs a single pusher prop, for propulsion, and four lift propellers. The latter is a bit unusual. While 'quadcopter' drones are quite common, larger, manned designs generally use more lift propellers. There are several reasons for this, including redundancy. However the fixed-wing offers redundancy in the system. Beta have already flown the aircraft with a pilot, making a conventional takeoff and landing (see below).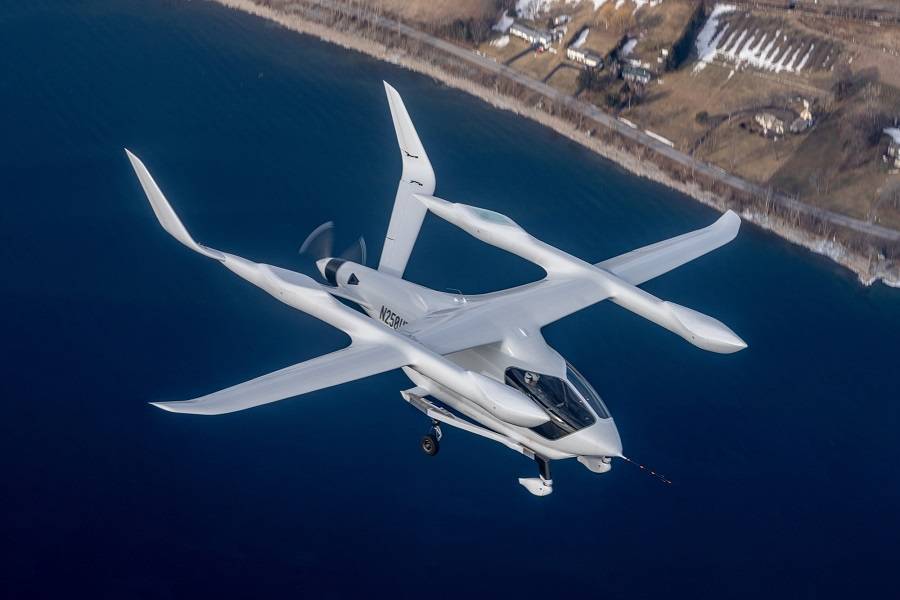 Previously, we saw initiatives that planned on using drones or eVTOL vehicles, to deliver time-critical products. What makes this development somewhat unusual, is that it's not a last-mile operation. UPS Flight Forward will use Beta's eVTOL vehicles to replace other manned aircraft, not trucks or vans.
In essence, the idea is to use Beta's eVTOL to move products between different UPS properties and installations. Smaller distribution centres are not always located at or near airports. And this differentiates this vehicle application from some other middle-mile initiatives. For instance, we recently saw Dronamics, whose fixed-wing delivery drone will move cargo between airport-based distribution centres.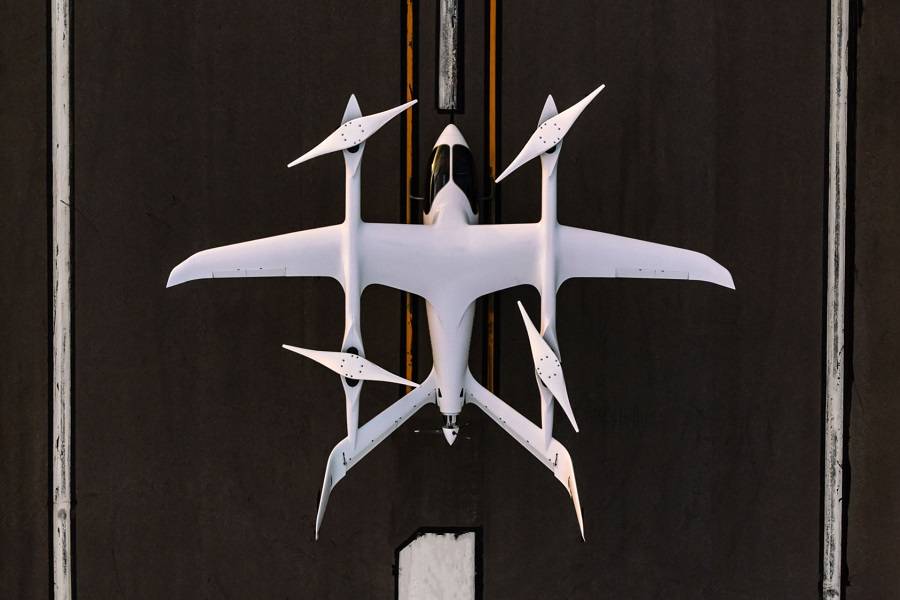 Along with its eVTOL vehicle, Beta is developing a rapid charging landing pad, that UPS could install at its properties! They are projecting a recharging time of 50 minutes. Overall, UPS has over 12,000 electric and other alternative fuel vehicles worldwide. And the ALIA-250 fits this strategy. It remains to be seen how well battery/electric technologies can scale up, to make such operations practical.