Many call today a "transatlantic restart", as the US opens its borders to vaccinated foreign arrivals. But the airlines still face obstacles.
Under normal circumstances, British Airways and Virgin Atlantic don't have the friendliest of relationships. Both have taken swipes at each other over the years with their promotion campaigns, with varying levels of seriousness. But this sketchy history has taken a second seat lately, as both companies struggled with the effects of the pandemic.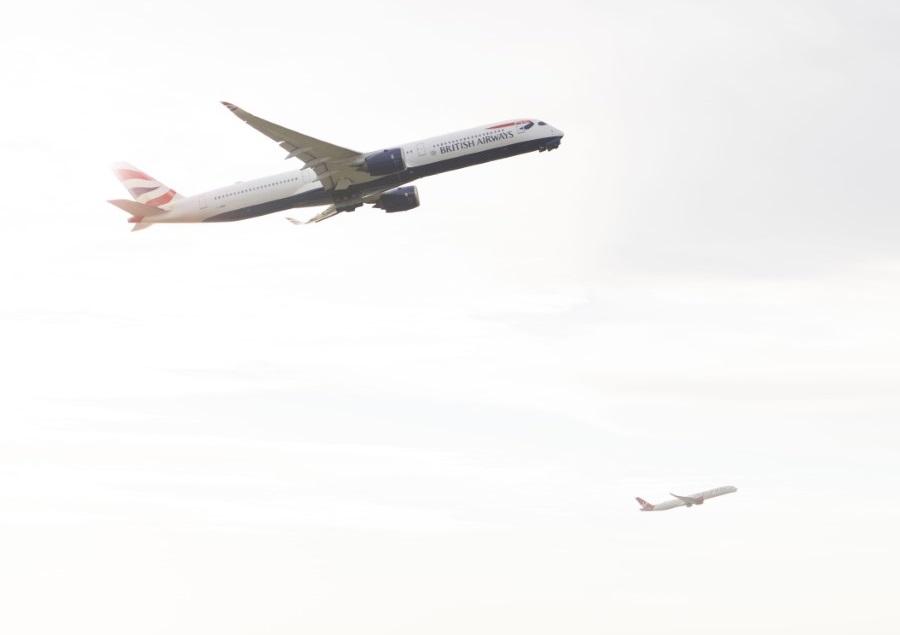 The transatlantic rivals (they actually call themselves that, in their joint press release) celebrated this restart of US-bound leisure travel with a dual takeoff. British Airways flight BA001 and Virgin Atlantic VS3 both left London Heathrow (EGLL) today at 8:50 am. BA's Airbus A350 took off from runway 27R, while Virgin, also with an A350, used 27L. As of this writing, both flights are over Canada. And Virgin is in the lead!
BA001 is not a random flight number, either. British Airways decided to celebrate its transatlantic restart with this, a number it previously used for its Concorde JFK flights. Passengers, airline and airport officials and others are welcoming this reopening. And of course, the upcoming Thanksgiving and Christmas holidays look more promising than before.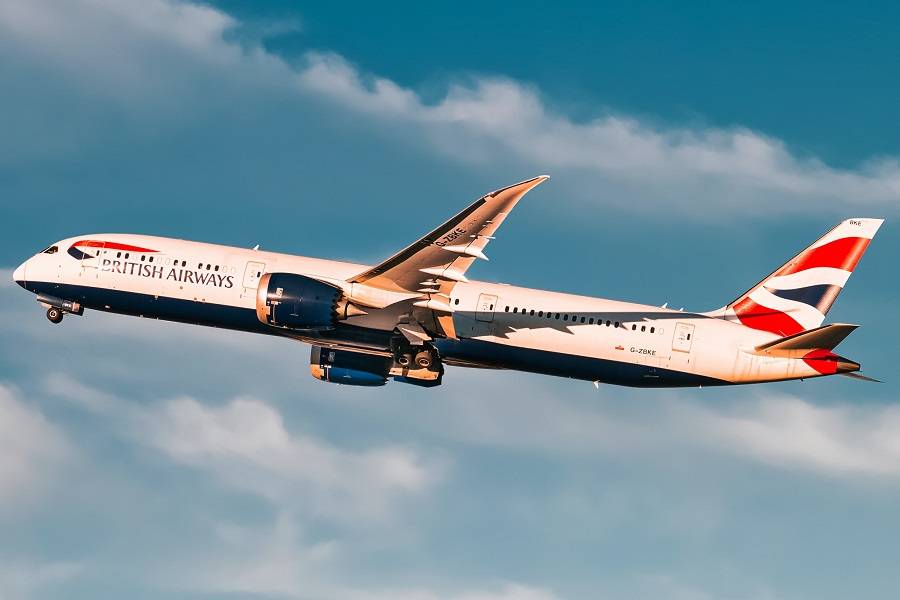 But not everything is rosy. The airlines have been asking for this transatlantic restart for months and got their wish. However, there is another pressing issue, in the shape of business travel. Or more accurately, business and other premium seats. Those bigger, fancier seats cover a disproportionately high amount of the flight's cost.
Business Transatlantic Travel Restart Will Come Later
And airlines know that they'll have to wait a bit longer, before the restart of transatlantic business travel. The airlines and the industry as a whole will be monitoring developments in this segment. British Airways' parent company IAG got 26% of its revenue from transatlantic routes. Lufthansa got 24%. But Virgin is much higher, at an estimated 60-70%. American carriers are between 11-17%.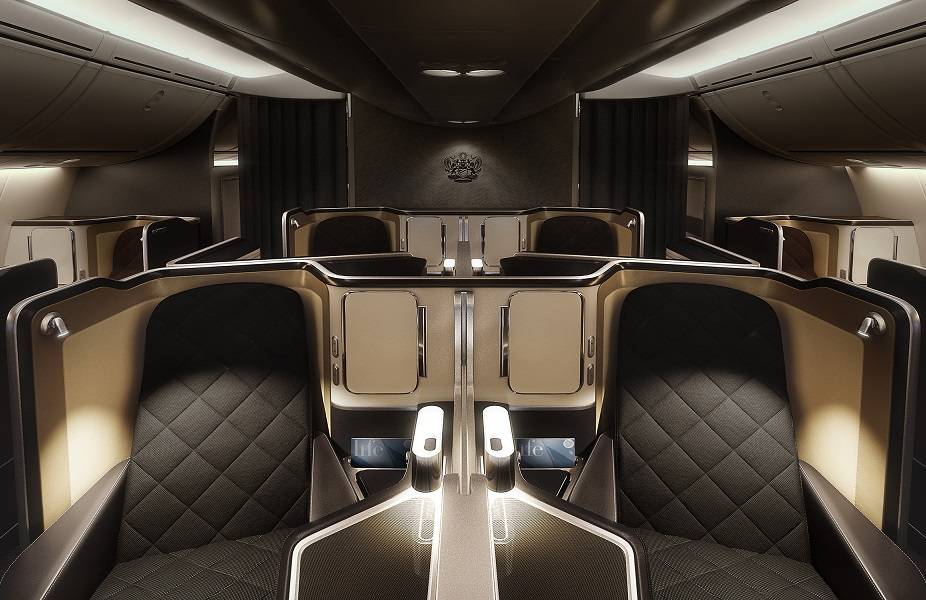 More to the point, analysts estimate that over half of the profit of IAG's flights over the Atlantic comes from First Class, Business class and Premium Economy. So these airlines really need this transatlantic restart to ramp up beyond the leisure sector. Analysts don't expect to see significant changes there until the second quarter of 2022.
But there is still some optimism. For one thing, it's not just business people who fly using business seats. Already before the date for this restart became known, airlines formed plans to "entice" leisure transatlantic passengers into premium seats. These plans are still in place, so be on the lookout for interesting deals.
And for another thing, the slow restart of business/premium transatlantic travel may not be that slow. Delta says corporate bookings doubled when the news on vaccinated foreign arrivals came. However, even after this doubling, they were at 30% of pre-pandemic values. However, this could change quickly, by Q2 of 2022.
Time will tell. But another silver lining for the airlines is that hold cargo may now pay for some of the value of those empty premium seats. That's until freight values return to pre-pandemic levels, for transatlantic routes.