Two cabin crew members got minor injuries, when the pilots of an American Airlines flight maneuvered after getting a TCAS resolution advisory.
We have previously looked at how TCAS (traffic collision avoidance system) works. In short, the system uses position and vector information, plus transponder data from other aircraft. It then identifies possible risks, warning the pilots accordingly. If TCAS determines that a collision will occur in a certain amount of time, it will generate a Resolution Advisory (RA).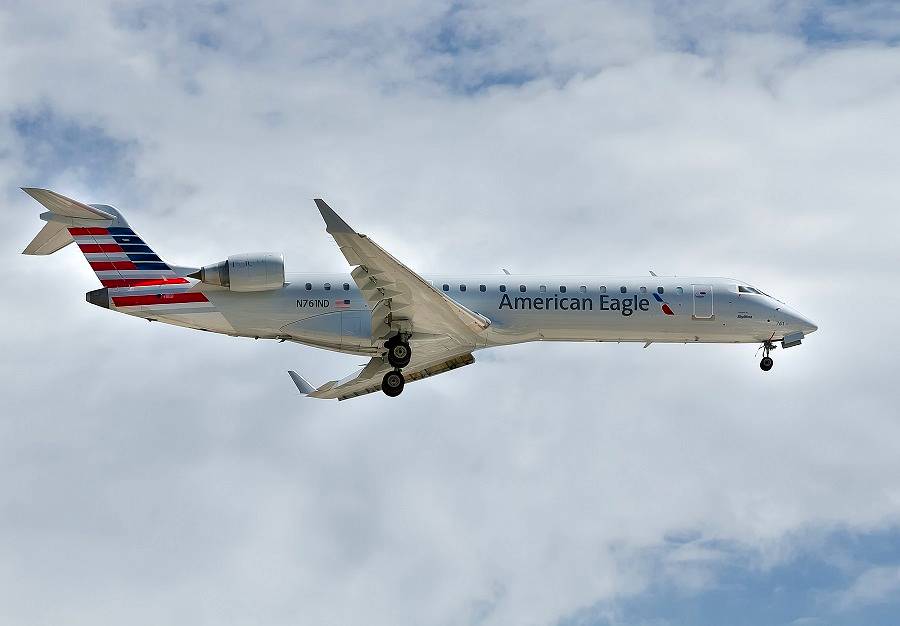 With a TCAS RA, the system on one aircraft will usually tell the pilots to climb, while the one in the other aircraft will command a descent. The commands might differ if one or both aircraft are already climbing or descending. In the case of this American Airlines flight, the TCAS RA seems to have taken place during the climb. However, the details of this event are still unclear.
This TCAS RA happened on American Airlines flight AA-5647. This is a flight that PSA Airlines performs on behalf of AA, as American Eagle. It is a daily flight, departing at 11:01 am from Philadelphia International Airport (KPHL). The domestic flight's destination is Buffalo Niagara International Airport (KBUF) in New York State, USA.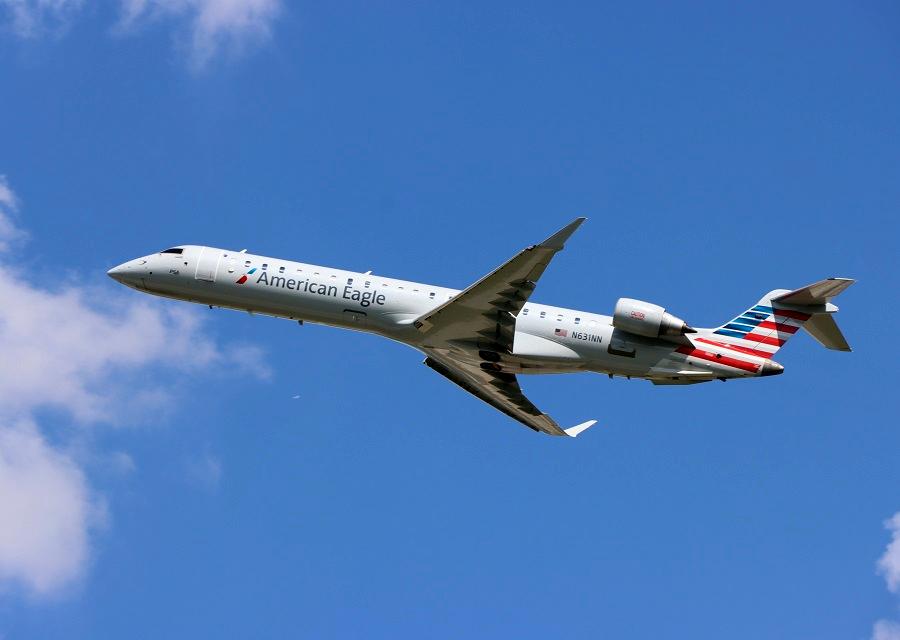 TCAS RA on American Eagle Flight – When?
We know that this American Eagle flight involved a TCAS RA thanks to an exchange between Buffalo approach control and the pilots. The controller inquired about the injuries of the cabin crew. In their response, the flight crew said that the two flight attendants had ankle injuries. The flight subsequently landed safely on runway 32 in Buffalo. The two cabin crew members got medical attention at the airport.
Afterwards, the FAA confirmed that these injuries had to do with a TCAS RA, without giving more details about when the American Eagle flight faced this issue. But a look at the flight on flight-tracking websites suggests that the event happened minutes after its departure from Philadelphia.
The aircraft took off from runway 27L, at 11:11 am local time. Then after turning north, it appears to have stopped its climb quite abruptly. This happened around six minutes after takeoff when the aircraft had just passed 13,000 feet, climbing. The aircraft briefly descended at over 4,000 feet per minute, before recommencing its climb.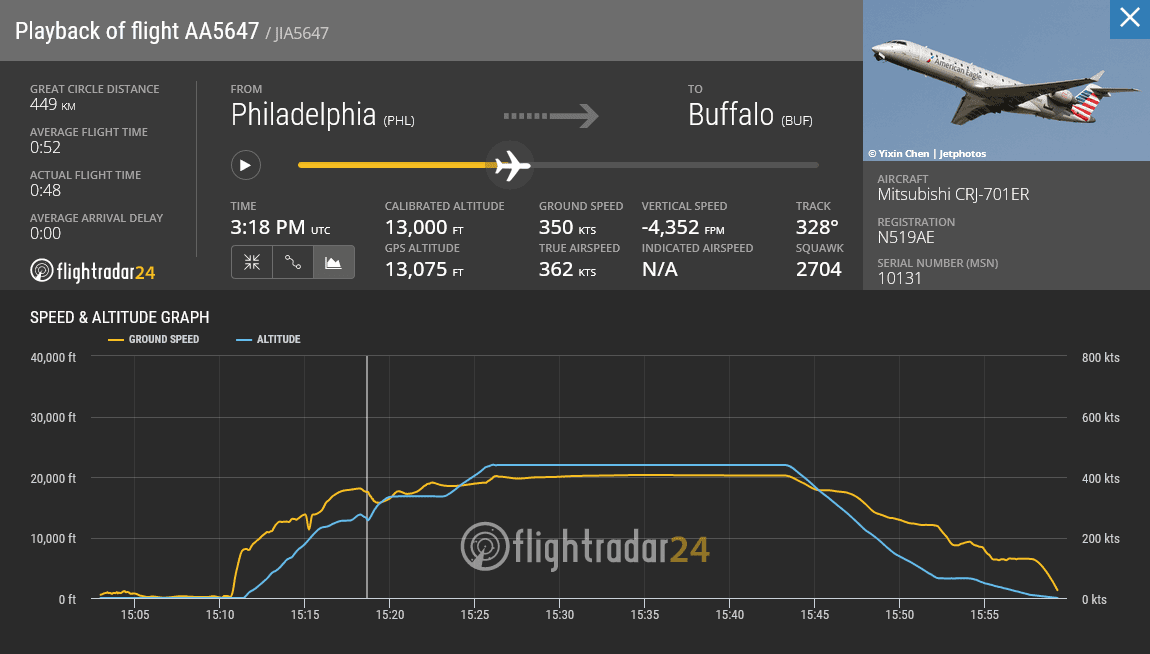 Again, there is no official source confirming that this is the point when the American Eagle flight experienced a TCAS RA. Also, we don't know what other aircraft was involved in this event. In any case, the FAA rated the injuries of the cabin crew as "minor".
We don't know if these crew members remained on duty that day. But the aircraft continued with its onward flight, returning from Buffalo to Philadelphia, without any delays. This is a nearly nineteen-year-old Bombardier/Mitsubishi CRJ-701ER, with tail number N519AE. PSA has been operating it for American since April 2018.
Check out these latest videos from Mentour Pilot and Mentour Now on YouTube!