Amazon announced today that this month they've already launched operations in their first regional air cargo hub in Europe, at the Leipzig/Halle Airport in Germany. The facility will serve Amazon's distribution network in the whole of Europe.
There is no question that in these troubling times, the only reliable source of good news in aviation comes from cargo. Whether it is dedicated cargo operators or passenger airlines giving their aircraft new uses, chances are good that the airliner flying 30,000+ feet above your house, has a belly stuffed with goodies.
In the United States, Amazon Air uses aircraft leased from other cargo companies, like Atlas Air and their subsidiaries. These companies operate the leased aircraft for Amazon. This seems to be the way the company will operate in Europe. The first two aircraft are Boeing 737-800BCF models. The company leased them from GECAS, and has chosen ASL Airlines to operate them.
The 20,000 square metre cargo facility in Leipzig/Halle Airport is newly built this year. The company has had a fulfilment centre in the city since 2006. The move to the new site will add another 200 jobs to Amazon's 1,500 existing jobs in Leipzig.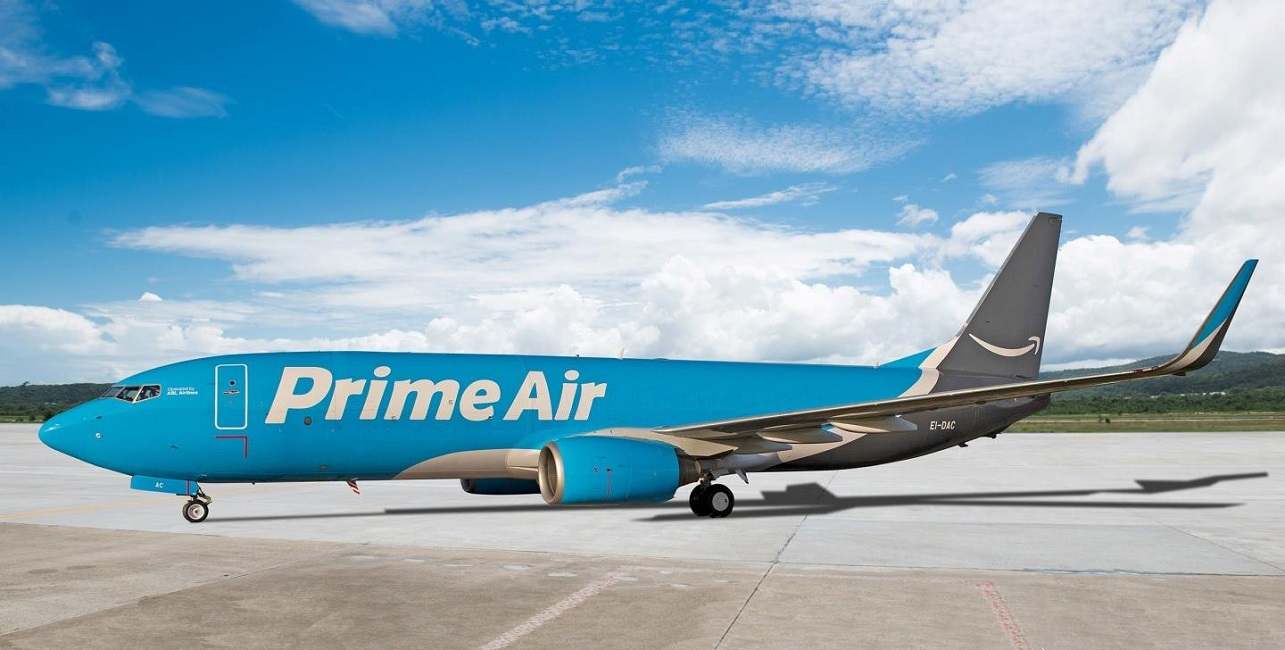 A
mazon Adding To A Cargo Surge
Some have chosen to regard cargo operations like Amazon's as the minor players in aviation, but in the pandemic their operations have been vital. With consumers actively looking for ways to limit their contacts with other people, on-line shopping has been the way to go. But this is only half the story.
Cargo operations are part of worldwide logistics. As such they have been critical even for retail and other operations, beyond on-line businesses like Amazon. The changing conditions have limited demand in some areas and increased it rapidly elsewhere. So cargo operators have had to react quickly, to stay competitive.
As previously discussed, the substantial reductions in passenger flying meant a reduction in available cargo hold space. Do you live in a smaller European city or town? Then it's likely that your Amazon cardboard box arrived there in the hold of a Ryanair or easyJet flight. Such operations made a big percentage of worldwide air cargo. With many passenger airliners parked, dedicated cargo operators have had to add this workload to their existing ones.
At the moment Amazon Air only operates these two 737s, making two daily flights. But these operations will very likely expand over time. Additionally, the site will also welcome more aircraft arriving from outside Europe.