With lock-down conditions returning in many European countries, another air freight capacity shortage is on the cards as we approach Christmas. Hopefully, airlines and cargo operators are now better prepared for it. But there are limits to what each of them can do.

Travel restrictions for airline passengers generally do not apply to cargo flights. However, a significant proportion of air freight capacity does not come from these flights. Instead it exists thanks to unused hold space in passenger aircraft. And with many of these aircraft away in short or long-term storage, freight capacity is going down. Just as we get close to the holiday season.
This means that air freight rates are rising. They still have not reached the levels they had in the spring, however. The estimate is that capacity is 20% down compared to the same time last year. This makes freight rates high enough for some airlines to fly their passenger aircraft as cargo hold-only flights.
But that is clearly not enough. DHL reports that their shipping quantities are 50% higher than last year. They attribute this to on-line shopping and shipping being much higher than normal. The effect is more visible in specific parts of the world.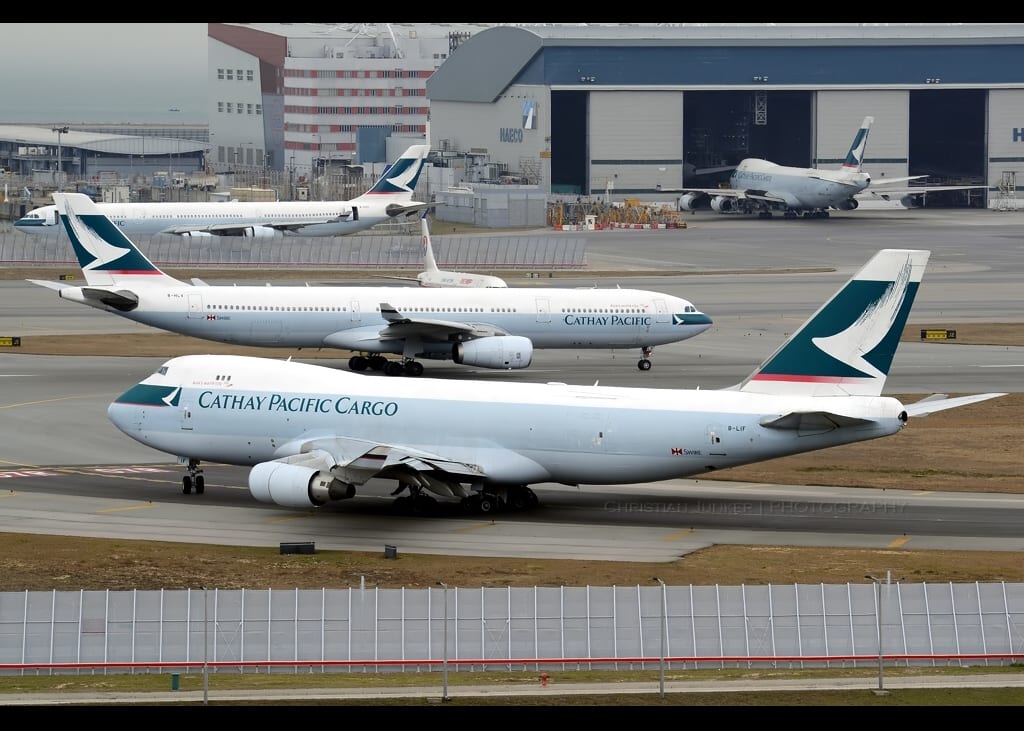 Global Air Freight Effects
We have already seen how Chinese and other Asian air travel markets are recovering, driving demand for new aircraft. Cargo is a big driver in this recovery. Cathay Pacific reportedly operates in peak-season capacity, adding air freight hold-only flights in its schedules. Other airlines in the region report similar demand.
Elsewhere, another factor is airlines needing to keep their crews current, in the slower than usual winter season. This helps reduce the time the airline will need to get back up to speed, when restrictions ease and demand for travel returns.
An implication of increased cost of air freight is that expensive items may well get priority over bulkier, average-priced products. And thanks to high-profile product launches earlier in Autumn, there are big quantities of relatively small and pricey items, waiting to be shipped to eager buyers around the world.
Keep that in mind as you decide what gift to get for your nephews and nieces this Christmas. And you might want to order early, in case stores adjust their delivery prices soon.