Azimuth airlines surprised many, by announcing an order for Airbus A220s, the jet being a direct competitor (of sorts) to its SSJ100 fleet.
The news is coming out of the MAKS2021 air show, in Moscow. Traditionally, the venue is heavy on military aircraft news, but there is plenty to see on the commercial side of things, too. The Azimuth order for Airbus A220s came as an interesting surprise. Until now, the airline had an all Sukhoi SuperJet fleet. And it was (and still is) the only airline to have a single-type fleet with this aircraft.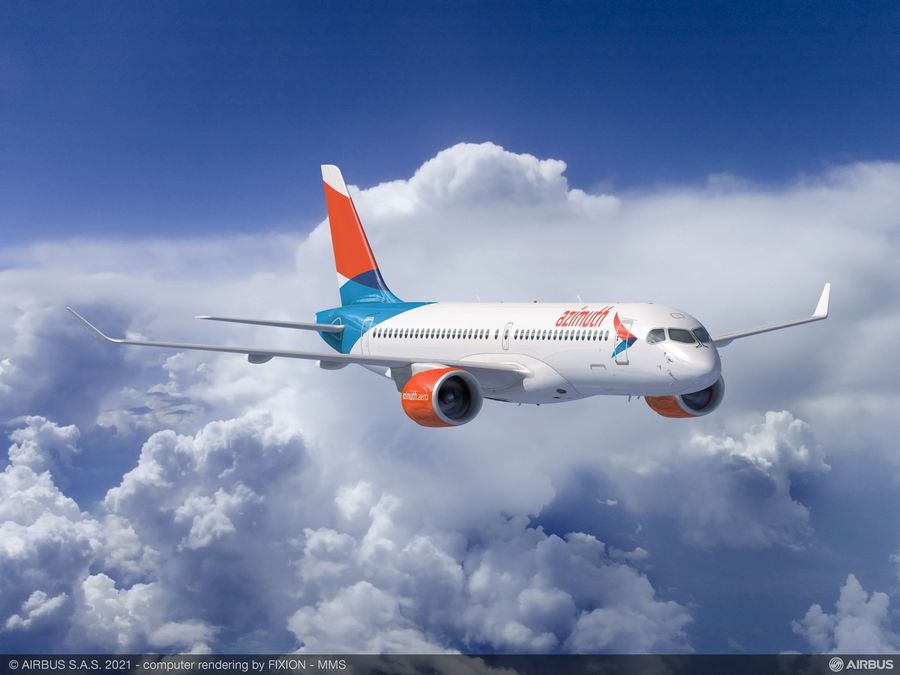 But actually, the move isn't entirely surprising. The first rumours that the Azimuth was contemplating a purchase of Airbus A220s appeared in September 2019. The airline seems to like the SSJ100s, progressively adding more to their fleet over the past few years. They currently have fourteen of them, with stated plans to get two more.
But still, this is a development that may add to the worries about the SSJ100's future. The Azimuth Airlines order is only for six Airbus A220s. In general terms, the SSJ100 is a direct competitor to the A220-100, the smaller of the two A220 variants. However, Azimuth are getting A220-300s. The airline has been eyeing an expansion of its capacity.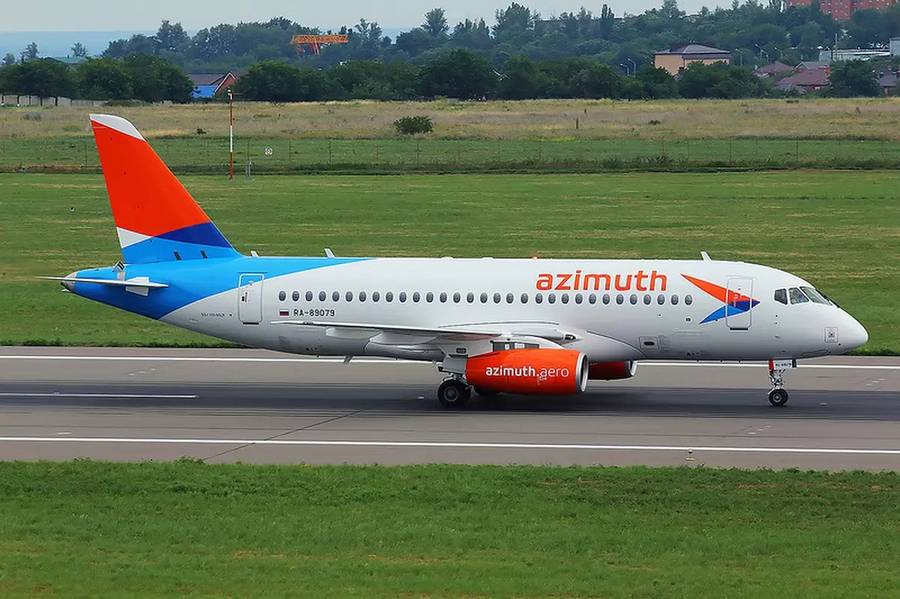 The Sukhoi SuperJet seats 108 people in a single-class configuration. By contrast, the Airbus A220s that Azimuth will get, will come with a single-class, 148 seat configuration. Both aircraft have similar cabin layouts, with five-abreast seating. But obviously, the difference in seat capacity means they will have different roles. And it explains the purchase, from Azimuth's point of view.
Azimuth Upsizing Fleet With Its new Airbus A220s
But Azimuth's plans for larger aircraft didn't start with the idea of getting Airbus A220s. Originally, Sukhoi had plans for an enlarged SSJ100, with an 115-120 or even 130-140 seat capacity. At various stages, it was called the SSJ300 or the SSJ130. And there were quite ambitious suggestions, for giving it new, composite wings. In part, this was in order to keep its weight low, which would make using the same engines possible.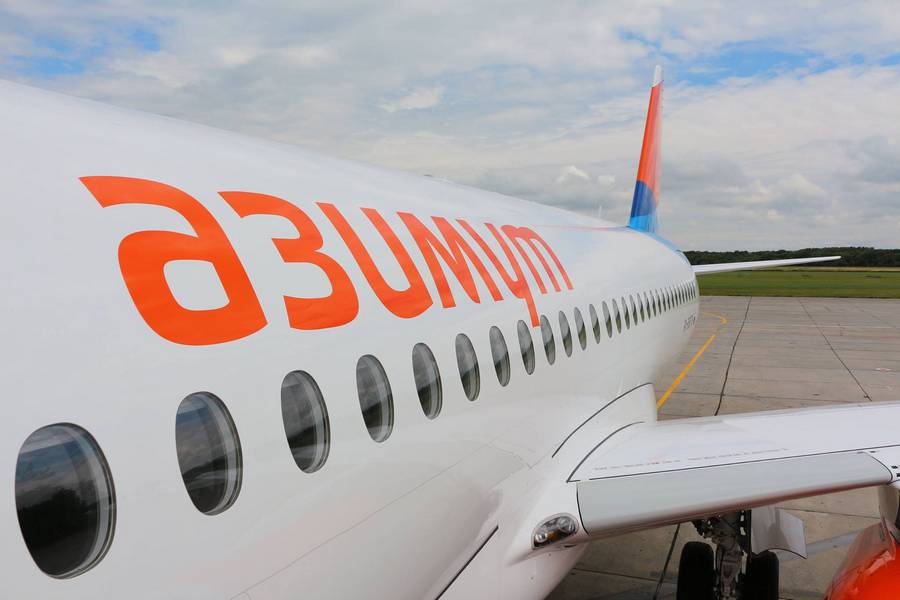 Alas, funding for these versions never came. The Sukhoi did not enjoy the success its manufacturers were hoping for. It wasn't big enough to threaten the B737/A320 families. But it also wasn't small enough to fit the requirements for regional aircraft, say in the US. And on top of that, airlines outside Russia reportedly faced issues with a lack of manufacturer support. However, the jet remains in production today.
Interestingly, Azimuth with start getting delivery of its new Airbus A220s next year. And this is somewhat surprising, given that production of these aircraft is still rather slow. But as we've seen, demand for the jet remains quite high. However, Airbus is still struggling to improve the jet's profitability.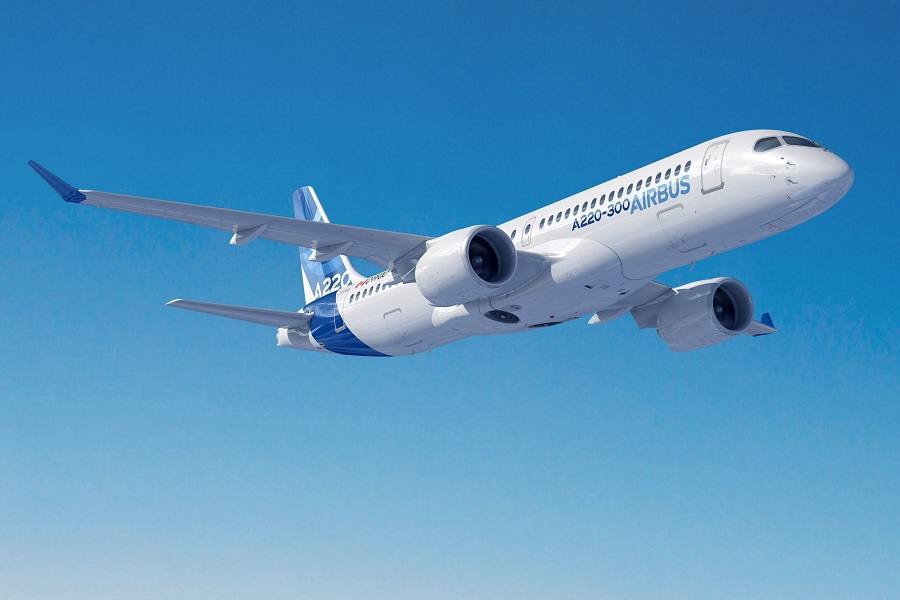 Obviously, the Azimuth order is good news for Airbus, that continues to see its A220s steal market share from others. Airbus now says that they no longer have any whitetail aircraft, post-pandemic. But this doesn't mean they don't have any undelivered aircraft…