Airbus gave the very first A220-100 prototype a new role as a full-size cabin display, for the A220 series. Airbus customers will use it to test cabin features.
What manufacturers do with prototypes once they've finished flying them, can vary. Sometimes they give them to a museum – or put them in their own, if they have one. They can turn them into research vehicles, to test issues with the current model or test future versions. Or they can simply sell them to an airline, that will put them in service. Or, at different times, a former prototype can do a combination of the above.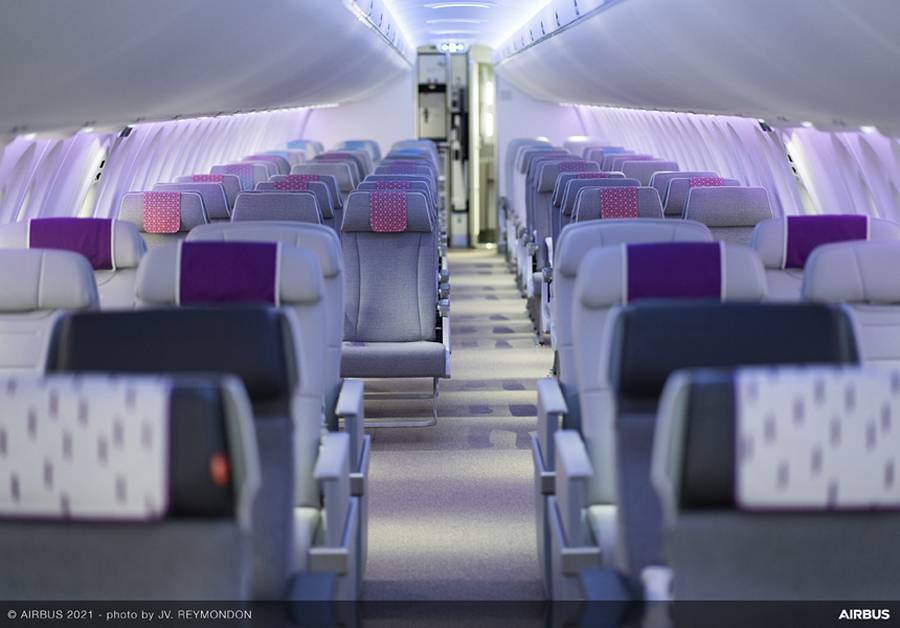 In this case, Airbus repurposed the very first A220 prototype into a static display for the passenger cabin. Of course this meant largely dismantling the aircraft, and reassembling part of it in place. The manufacturer has a dedicated site for exactly this purpose in Toulouse. They call it the Airspace Customer Showroom, and it features examples of all of its current jets.
An Important Role
To be clear, we are not implying above that repurposing a prototype like this A220 as a cabin display, is a trivial use of the plane. As the very first prototype, this jet probably saw significant use. Airbus says that it clocked 760 flight hours in testing. That may not sound a lot, but it could have included testing that makes further use of the aircraft… difficult.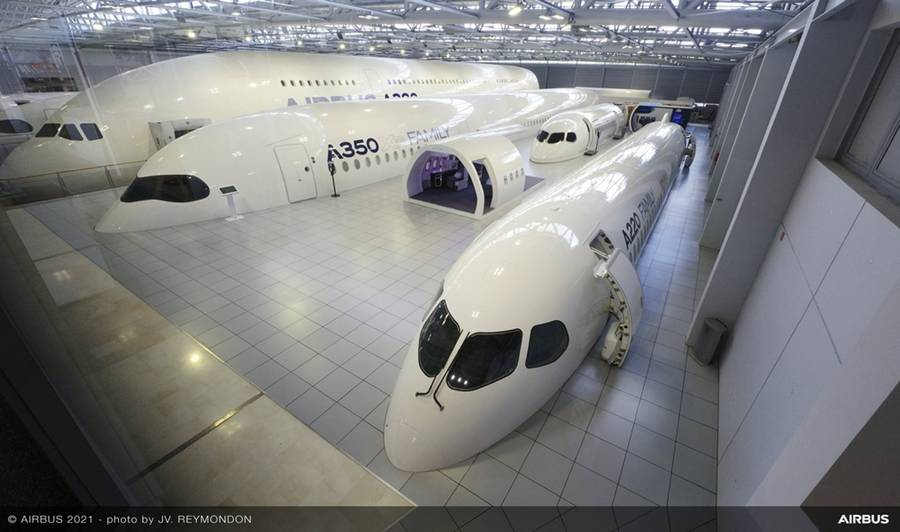 Or, since this is the first prototype, it could differ from production jets in key ways. Just not in the cabin! This could still make it usable as a testing prototype. But in all likelihood, Airbus have access to other prototypes, if they need them for such use. And when Airbus needed an A220 as a full cabin display, this prototype could simply have been the most appropriate candidate.
The actual role of the former A220 prototype, as a cabin display, will be to help prospective customers in their selections. Computer simulations have done wonders in prototyping and design, and get better by the day. But sometimes, to make a final decision, executives need to see things live, with a pair of MkI eyeballs.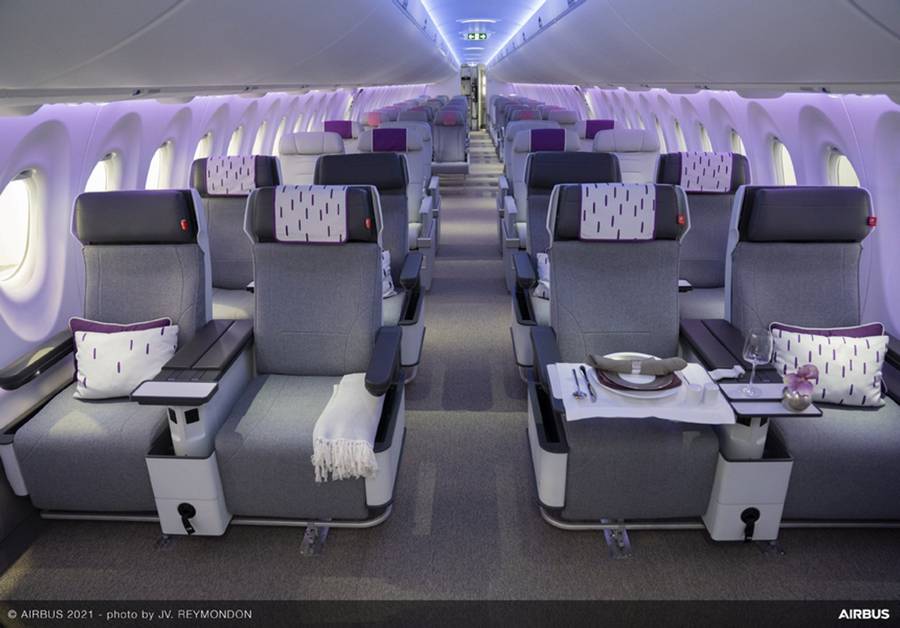 The A220 cabin display will also allow existing customers of the aircraft to test new prototype layouts. Even seemingly simple things, like updates in mood lighting, have to be seen in 1:1 scale, for the proper effect. Airbus also has smaller cabin sections for some features, but to see ambience, they needed the whole thing!
A220 Cabin Display – A Familial Role For The Prototype
Of course, saying that this new cabin display is the Airbus A220-100 prototype, is a little bit misleading. With its last test flight taking place in 2015, this aircraft always flew as a Bombardier CS100. It had MSN 50001 and flew for Bombardier with test registration C-FBCS, as Flight Test Vehicle 1 (FTV1).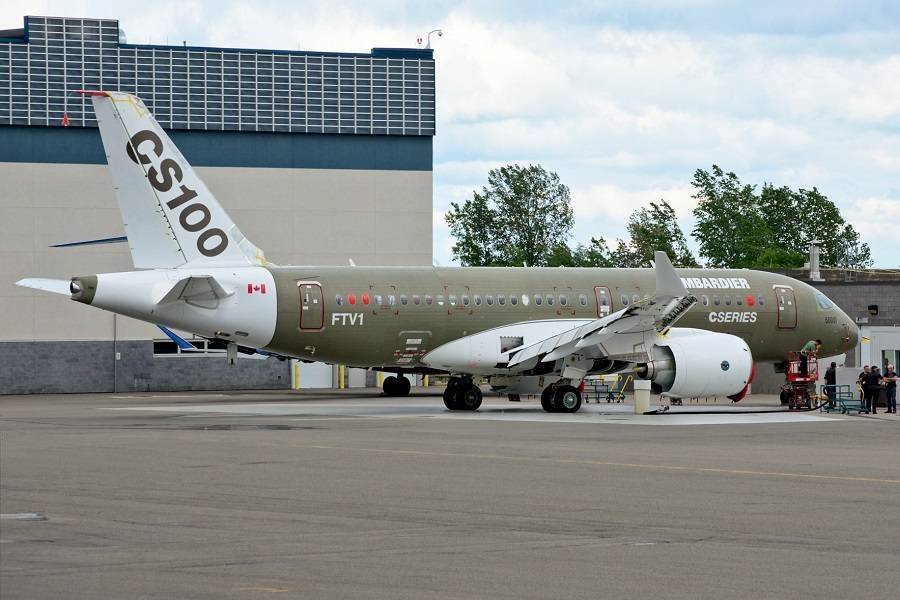 The inclusion of the A220 – CS100 prototype in the cabin display facility in Toulouse, has another meaning as well. The aircraft is unquestionably building a following, with airlines and passengers alike. But in some ways, it is still the oddball in the family. We have seen that Airbus is working to put this right, at least on the supply chain side. And demonstrating the plane along with the rest of the family, sends its own message.
Christine de Gagné, Airline Marketing Director, said:
"Today marks an important development in the ongoing career of the A220 as a member of the Airbus family, altogether in the Airspace Customer Showroom. We are looking forward to showing the A220 mockup to our customers who are already extremely enthusiastic to visit."