An Air Djibouti Boeing 737-500 suffered a landing gear collapse during its landing roll in Garowe, Somalia (HCMW). Everyone on board was able to evacuate without injury. The flight had 39 passengers and 5 crew.
The aircraft was landing at runway 04 at approximately 9:30am local (6:30Z). The reason for the incident is unknown but according to The Aviation Herald, it happened at low speed. Pictures indicate that Air Djibouti's aircraft dragged along the runway on its right engine. However, it stayed within the runway.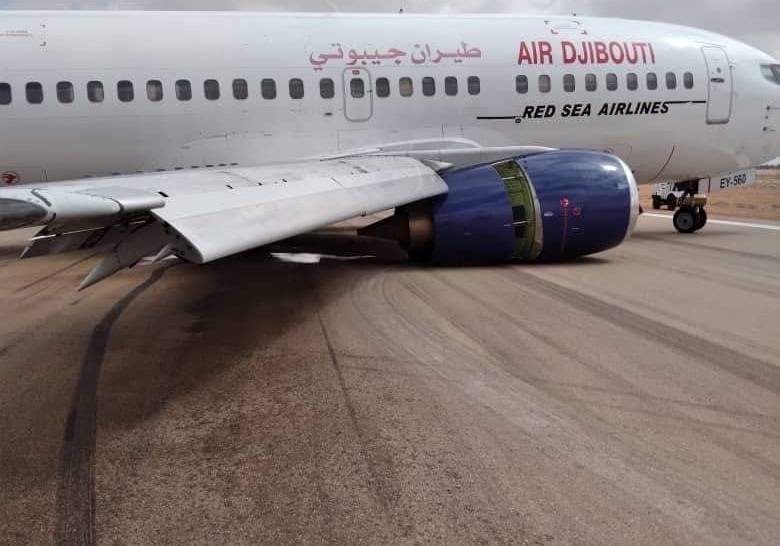 This Air Djibouti flight had originated in Hargeisa, Somalia. It was part of a multi-leg trip, originating in Djibouti. Mogadishu in Somalia would have been the final destination.
Runway 04/22 is Garowe's only runway. The airport closed after the incident. Reports suggest that the passengers and crew disembarked, rather than being evacuated.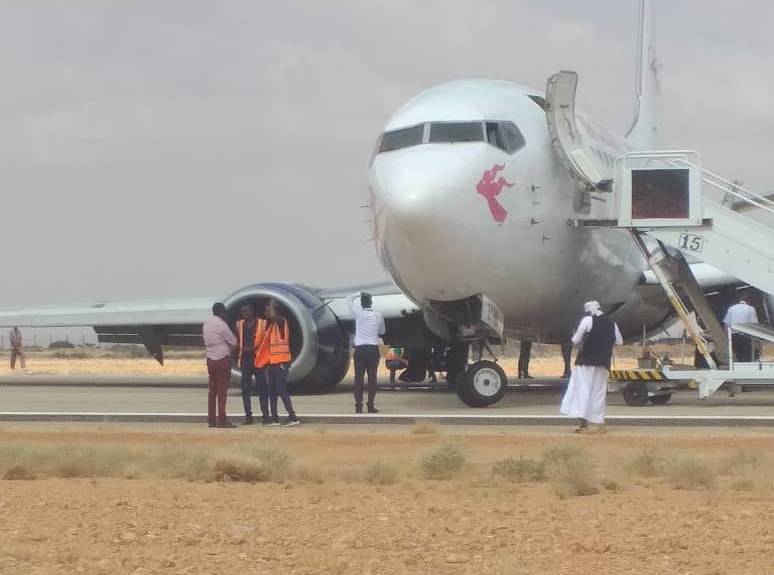 Some Air Djibouti Details
Some report that this is Air Djibouti's only aircraft. Planespotters.net suggests they also have an Embraer ERJ-145, that they acquired at the same time as when they got the accident aircraft. In 2017, the airline planned to receive a Boeing 767-200, that it would use to start flying to London. This did not happen.
Immediately after the incident, smoke emanated from the right engine and right main landing gear area. However it was not possible for the airport's only fire truck to tend to the incident. This is because it was missing a tyre at the time. The airport has been without fire service for two months, for this reason.
At this time Air Djibouti and all other airlines in that country are in the EU 'No Fly' list. Among other things, this could explain why the 767 deal fell through.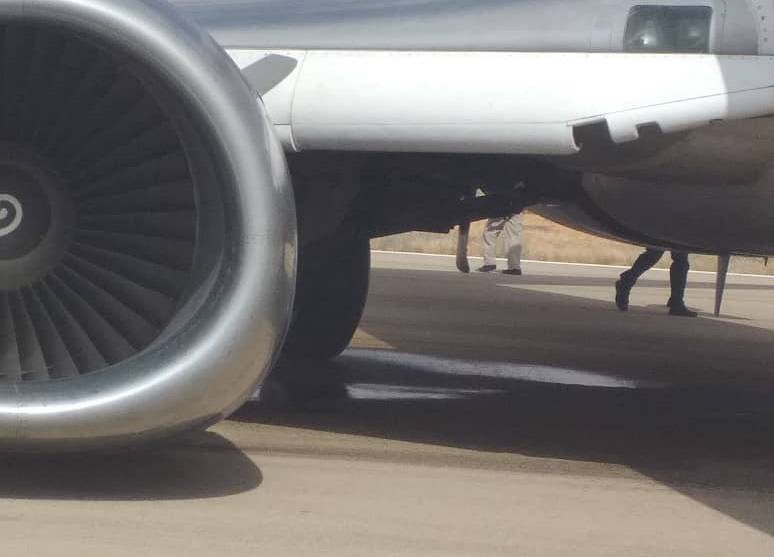 Before 2019, Air Djibouti had another Boeing 737-500 for a couple of years. Cardiff Aviation Services was the company that refitted that aircraft as well as the aforementioned Boeing 767. That 737 flew to Djibouti in the hands of the CEO of CAS, Mr. Bruce Dickinson, lead singer of Iron Maiden.
Before it got to its current user, the accident aircraft flew for at least a dozen other airlines, starting with Sabena in 1992. It finally got to Air Djibouti in May, 2019.