A fire consumed a Tu-204 freighter completely under unclear circumstances, while its crew was preparing for departure. There were no injuries.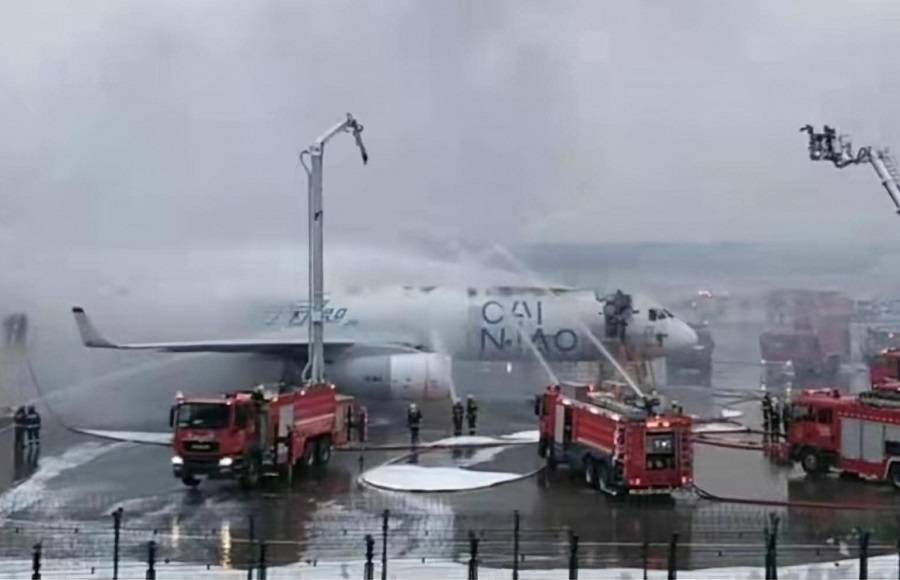 The incident happened on the 8th of January. It involved Aviastar flight 4B-6534, which the airline operates on behalf of Cainiao. This is a cargo-only flight, from Hangzhou Xiaoshan International (ZSHC) in China to Novosibirsk Tolmachevo Airport (UNNT) in Russia. It typically takes about six hours. But in this case, the Tu-204 freighter would barely get away from its stand.
Ground personnel were pushing back the aircraft for departure from the Zhejiang hub in Hangzhou. The first sign of trouble came when its crew reported a fire in the cabin. At this time, there is no information regarding the type of cargo in the aircraft. Authorities reported that the aircraft carried 20 tons of "general cargo", and had 26 tons of fuel in its tanks. Onboard were eight crew members.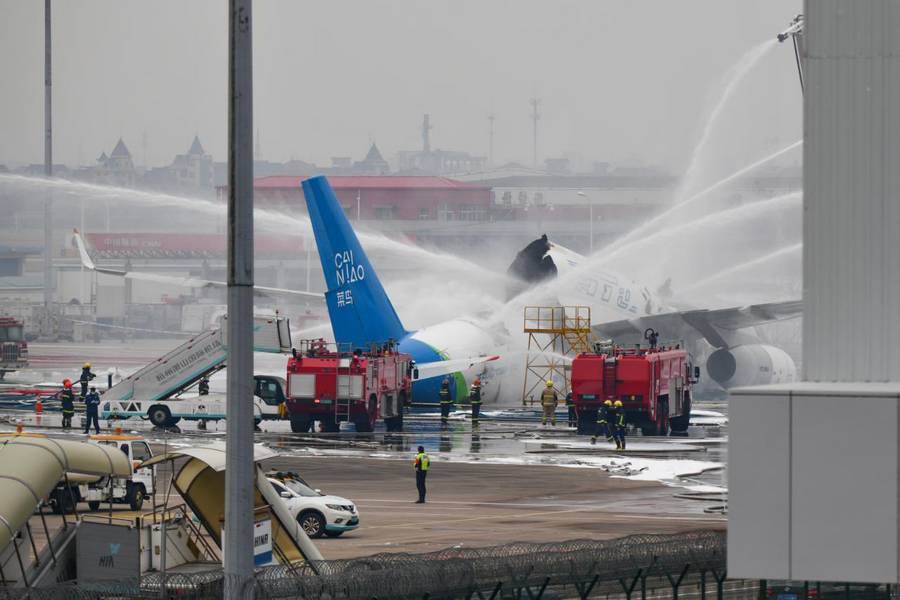 Tu-204 Freighter On Fire
Emergency crews arrived at the scene within two minutes of the Tu-204 freighter crew declaring the emergency. Meanwhile, the crew evacuated the aircraft safely. But very soon, the fire was burning through the aircraft's fuselage, warping and eventually cutting it in half. The freighter is a complete loss. China's aviation safety authority (CAAC) already stated that it has set up a group that will investigate the accident.
This Tu-204 is a factory freighter, specifically a Tu-204-100C, with tail number RA-64032. It has been wearing the colours of Cainiao (China) since October 2019. Its previous owner (and current operator) is Aviastar-TU Airlines, in Russia. The airline is also this aircraft's first operator, taking delivery in July 2002.
The Tu-204 is regarded as a potent freighter, operating in a similar role to the 757. There is even a version of the aircraft with Rolls-Royce RB211 engines – like the 757. However, the Russian jet hasn't enjoyed anything like the success of its Boeing counterpart. Fewer than 100 Tu-204s of all types have entered service. The jet's production has been slow, with single-digits produced in most years, since 1989. The last ones left the factory in 2018, but there are more on order.