A TransNorthern Super DC-3 had a runway excursion as it landed in Alaska, USA, suffering a collapsed landing gear. There were no injuries.
The accident happened on Wednesday (4th of August). The aircraft crew were flying 15 passengers from Anchorage International (PANC) to Goodnews (IATA: 'GNU', no ICAO) in Alaska. This was flight TNV-83. The TransNorthern Super DC-3 landed on runway 6 in Goodnews, but appears to have exited the runway, drifting to the right.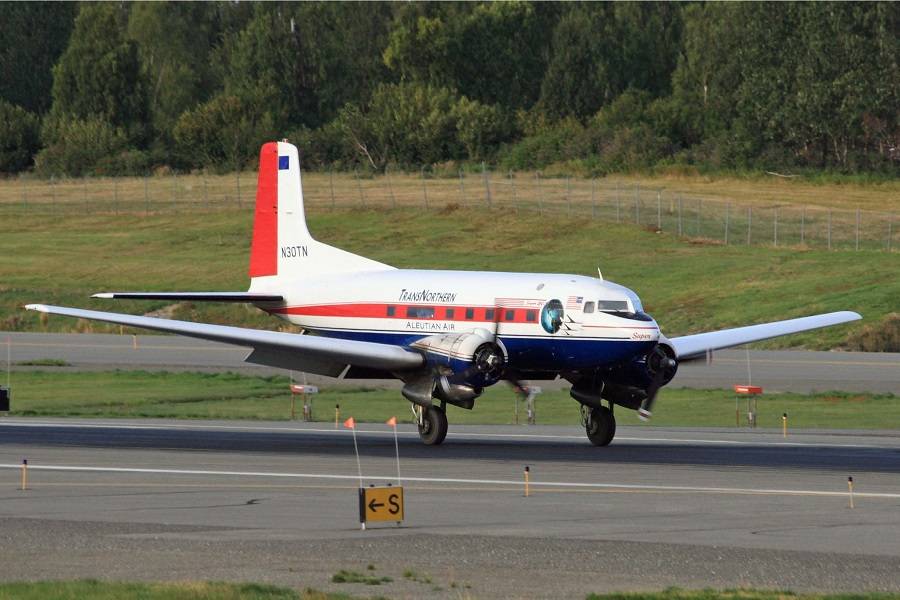 The surface of runway 06/24 at Goodnews is gravel. The airport doesn't have a weather service. However, reports from other nearby airports, suggest that the TransNorthern Super DC-3 landed with a 13-14kt crosswind. The aircraft left the runway by turning away from the wind, not towards it. An FAA report states that the aircraft got stuck in mud, after leaving the runway.
There appears to be a substantial slope away from the runway, making recovery without a crane difficult. But thankfully, the passengers and crew of the TransNorthern flight suffered no injuries. The aircraft has a collapsed right main landing gear. However, runway tracks suggest that the aircraft was on its wheels until leaving the runway surface.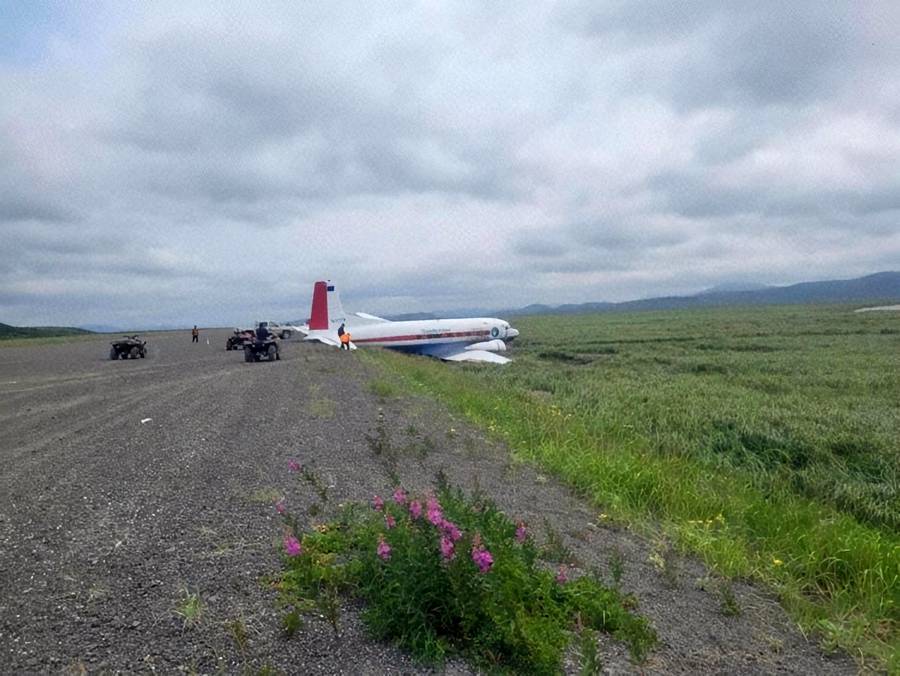 TransNorthern Super DC-3 – Accident or Incident?
Interestingly, the FAA judged the damage on the TransNorthern Super DC-3 to be minor enough, for the event to be an 'incident'. This likely has to do with the monetary value of the aircraft, and the cost to repair/replace it. And the lack of injuries certainly helps. Nevertheless, we are calling it an accident, because it seems like it could result in the loss of the airframe.
The TransNorthern aircraft in this event is a Douglas C-117D 'Skytrooper', better known as a Super DC-3, its civilian designation. Douglas marketed it as a post-war improved version of the DC-3, converting original DC-3s/C-47s. The planes had more powerful engines, fully-retracting landing gear, an extended fuselage and a modified wing design. Also, the vertical stabilizer grew in size, to handle the more powerful engines.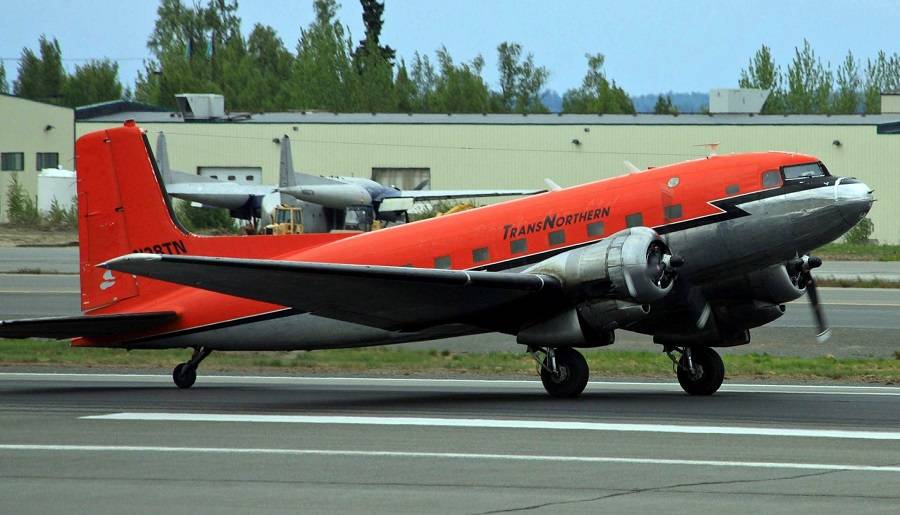 Unfortunately for Douglas, the availability of newer aircraft and the cost of the modification, hurt the project's chances. So the plane didn't catch on with the airlines (they made just three), but the US Navy ordered several. This TransNorthern Super DC-3 has tail number N30TN, and first flew in 1940.
DC-3s are still hard at work in many harsh environments around the world. Some are still recognizably standard, others are like this one. Plus, we have seen the Basler, a rather more extreme turboprop version, that could remain with us for many years to come.