The crew of a Nok Air 737 veered off the runway suffering a gear collapse, in tricky weather conditions. Fortunately, there were no injuries.
This accident took place on Saturday the 30th of July. It involved Nok Air flight DD-108, a daily evening service that typically lasts just over an hour. It is a domestic flight, departing from Bangkok Don Mueang International (VTBD), and heading for Chiang Rai International (VTCT) in Thailand.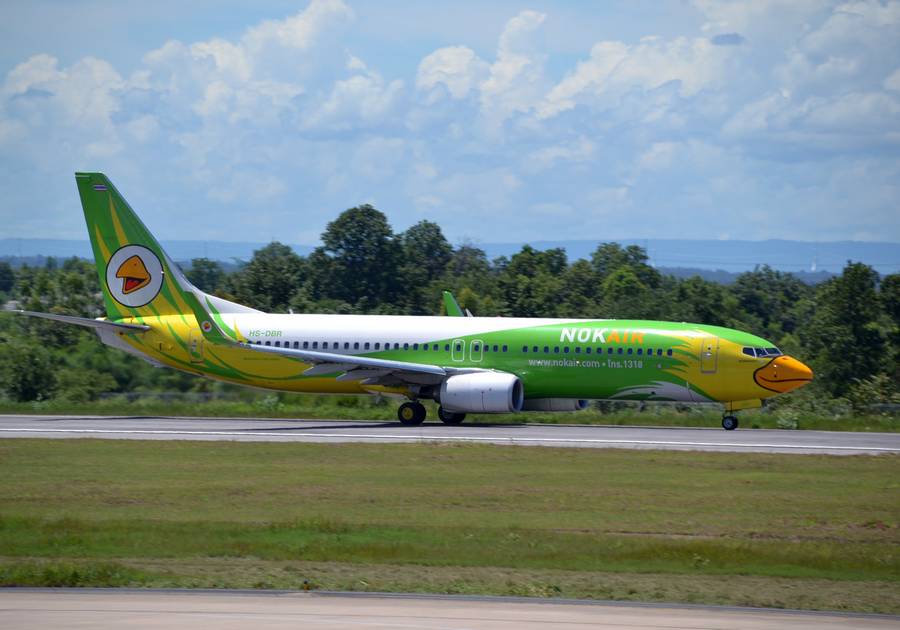 On the day of the accident, there were 164 passengers and 6 crew on board the Nok Air 737. The flight departed Bangkok with only a short delay (18 minutes) using runway 21R. Its crew would climb to FL360, for the cruise portion of the flight. But during the flight's arrival at its destination, the airport had some challenging weather conditions, including thunderstorms:
VTCT 301500Z 16006KT 140V200 8000 -TSRA FEW020CB SCT026 OVC048 23/23 Q1008 BECMG NSW=

VTCT 301400Z 33006KT 5000 -TSRA FEW018CB SCT018 BKN030 OVC049 25/25 Q1008 TEMPO 2000 TSRA=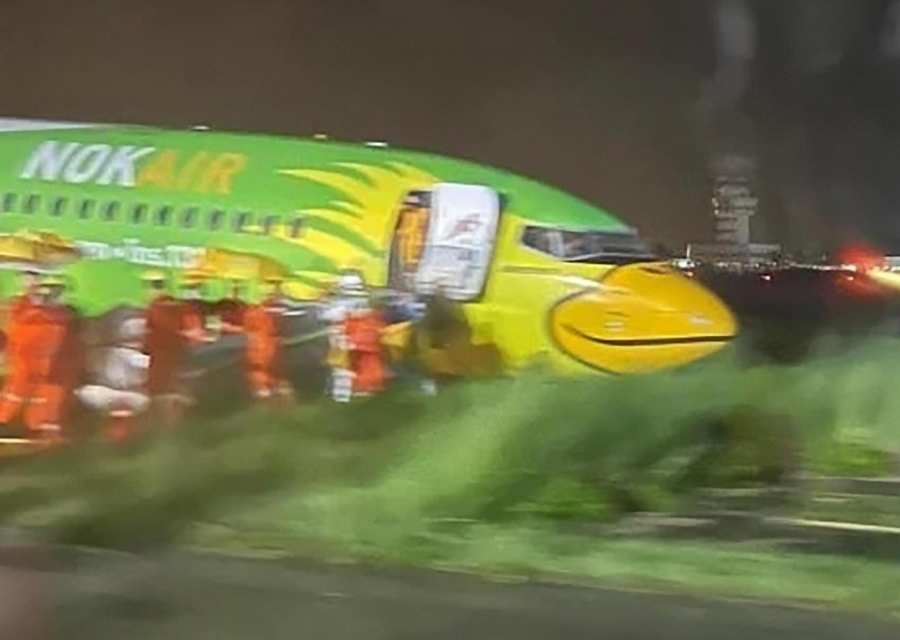 Nok Air 737 – An eventful Landing
The crew of the Nok Air 737 set up an approach to runway 03 at Chiang Rai. They touched down at 9:05 pm local time (2:06 pm UTC). But during the rollout the aircraft veered left, getting all of its wheels off the runway. Eventually, the nose gear of the aircraft collapsed. This may have happened as the aircraft went across a vehicle access road, shortly before stopping.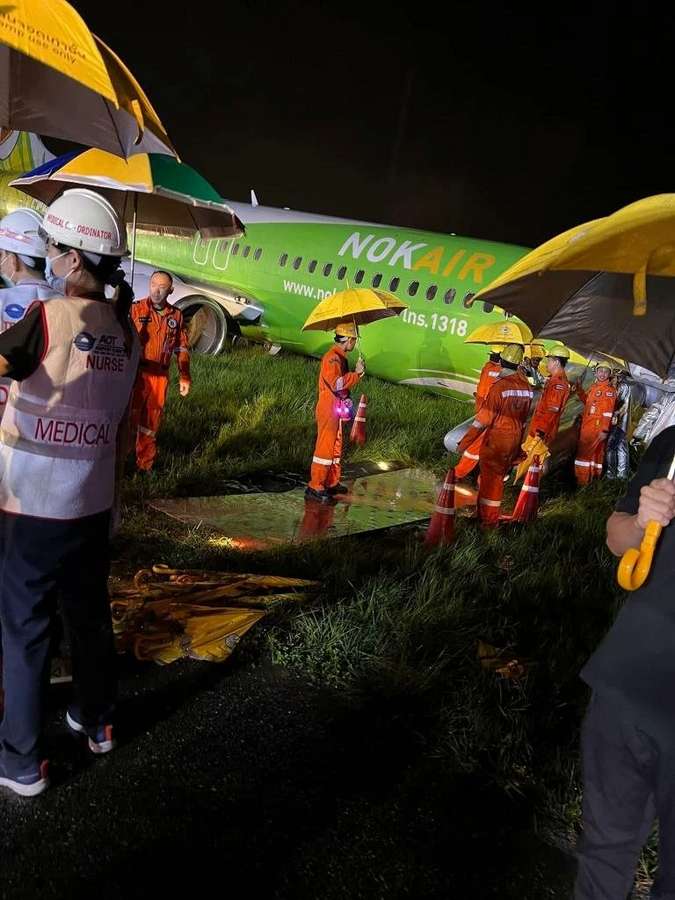 An evacuation followed, still in rainy conditions. Fortunately, airport authorities reported that there were no injuries among the passengers and crew of the Nok Air 737. This is far from a given after such events, especially in slippery conditions. The authorities also stated that they were classifying the event as an accident, due to the extent of the damage to the aircraft.
It took just over 24 hours to clear the aircraft and inspect the runway. 03-21 is Chiang Rai's only runway, so the airport remained closed for that time. The aircraft is a seven-and-a-half 737-800, with registration HS-DBR. The airline is its first operator.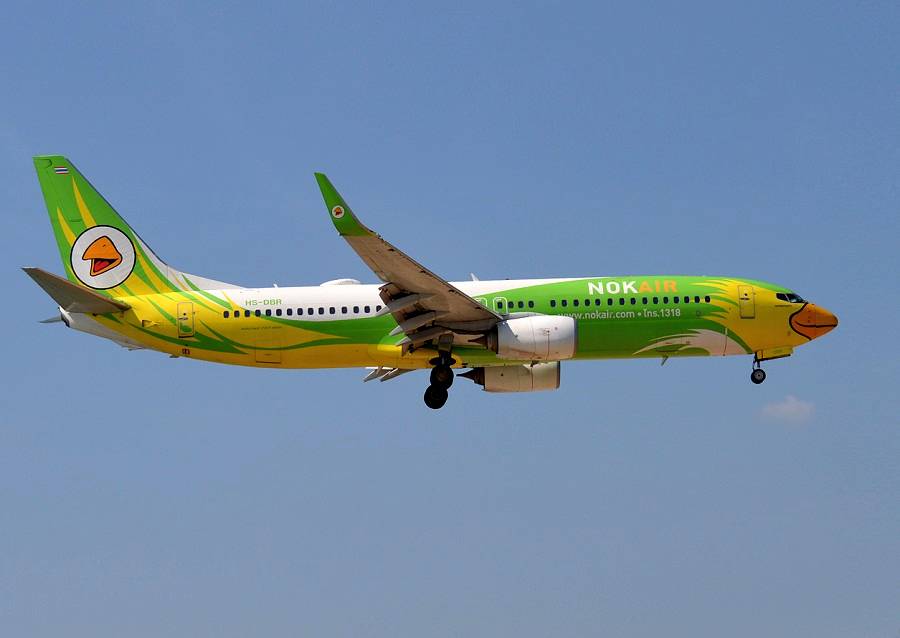 Nok Air is famous for its colourful fleet, featuring 737 jets and Dash-8 turboprops. The history of this particular 737 became interesting before Boeing even assembled it. Its first fuselage was among those that were damaged irreparably during rail transport, from Kansas. Boeing assembled it using a replacement fuselage.