The pilots of a Fokker 100 decided to descend and don oxygen, when first one, then more crewmembers felt unwell, with hypoxia-like symptoms.
The occurrence happened on the 27th of December, involving Virgin Australia Regional flight VA-1896. It originated in Newman Airport (YNWN), heading for Perth Airport (YPPH), in Western Australia. As its name suggests, the Fokker 100 sits as many passengers. But on this particular flight, only 7 passengers and 5 crew were on board.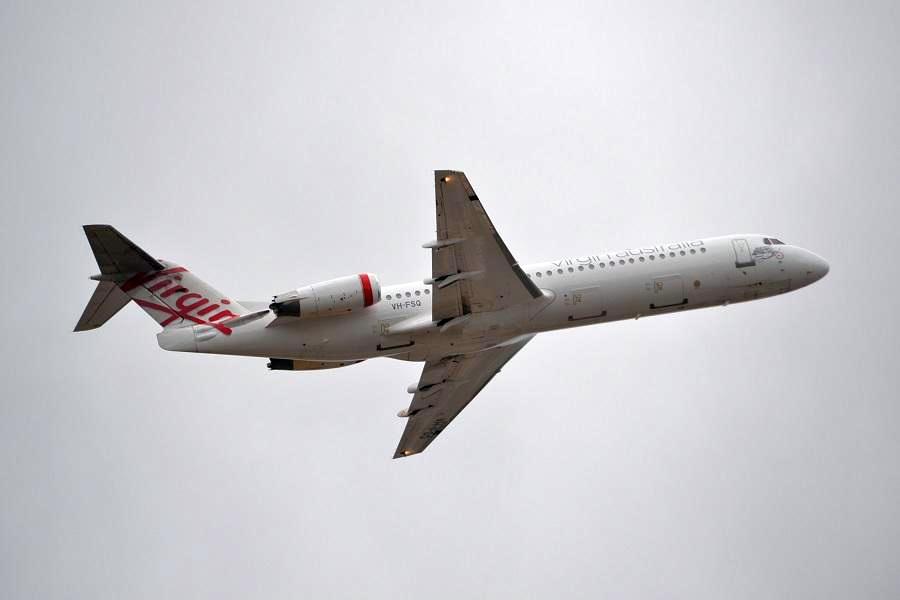 This flight typically lasts one and a half hours. On this occasion, it took off from Newman and reached FL340 in cruise. But before the Fokker 100 crew could settle in, a cabin crew member began feeling unwell. The flight eventually climbed to FL350, as the other two cabin crew members gave their colleague portable oxygen.
However, a few minutes later things got from bad to worse, when the other cabin crew members had similar symptoms. They contacted the flight crew to inform them of the situation, telling them that they suspect hypoxia. And soon thereafter, the First Officer also reported feeling light-headed and slightly nauseous.
Virgin Australia Fokker 100 Crew Now Unwell
With nearly all crew members now feeling unwell, the Fokker 100 flight crew donned their oxygen masks. They also deployed the passenger oxygen masks manually and started an emergency descent. However, the crew decided to continue to Perth, where they made an uneventful landing. After arrival, emergency crews took a cabin crew member to a hospital, for assessment.
Australia's ATSB has opened a short investigation into the matter. The agency is currently in the initial evidence collection phase, as it tries to determine why the Fokker 100 crew members were unwell. The ATSB's summary makes no mention of any passengers experiencing any worrying symptoms.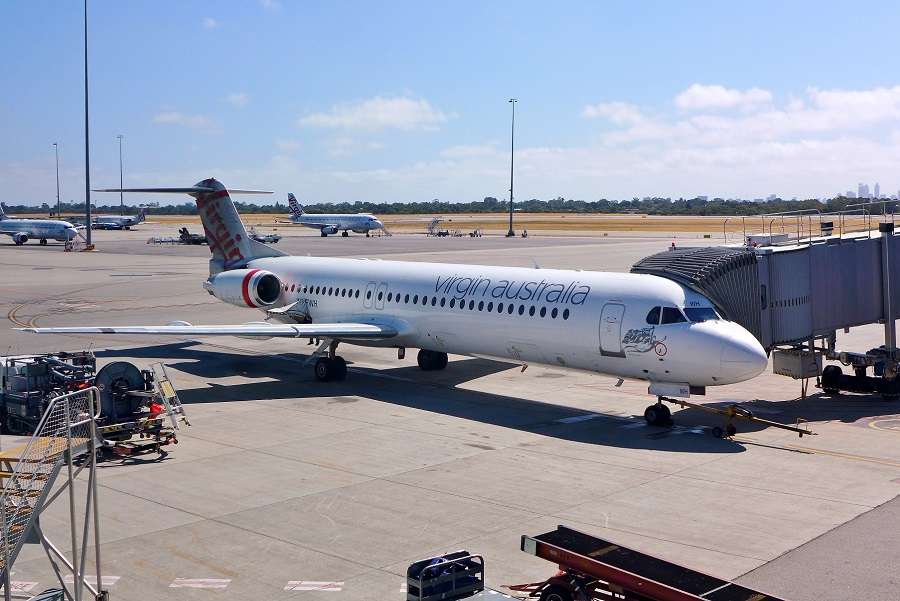 Some years ago, there was a similar situation on a KLM Cityhopper Fokker 100 flight, with several crew members feeling unwell. On that occasion, the issue related to an issue in the air conditioning system, that caused CO2 levels to rise. And as in this case, passengers sitting idle didn't have any negative symptoms. However, at this stage, it is too early to know if this Virgin Australia crew faced such an issue.
The ATSB did not mention any details on the health of the Fokker 100 crew members that felt unwell. As for the aircraft, it is 30 years old, entering service in December 1991, with USAir. It subsequently flew for JetAir (Belgium), before going to Australia, initially with Skywest Airlines. It has been with Virgin Australia Regional since 2013. The airline has named it "Roebuck Bay". The aircraft returned to service three days after this accident.