A FedEx Boeing 757 was substantially damaged in an accident that saw it land with retracted landing gear, sliding past the end of the runway.
This accident happened on Wednesday the 4th of October, involving flight FX-1376. FedEx operates this service five times weekly, departing from Chattanooga Metropolitan Airport (KCHA) in Tennessee. The flight's destination is Memphis International Airport (KMEM), also in Tennessee. Normally, the flight lasts about 45 minutes.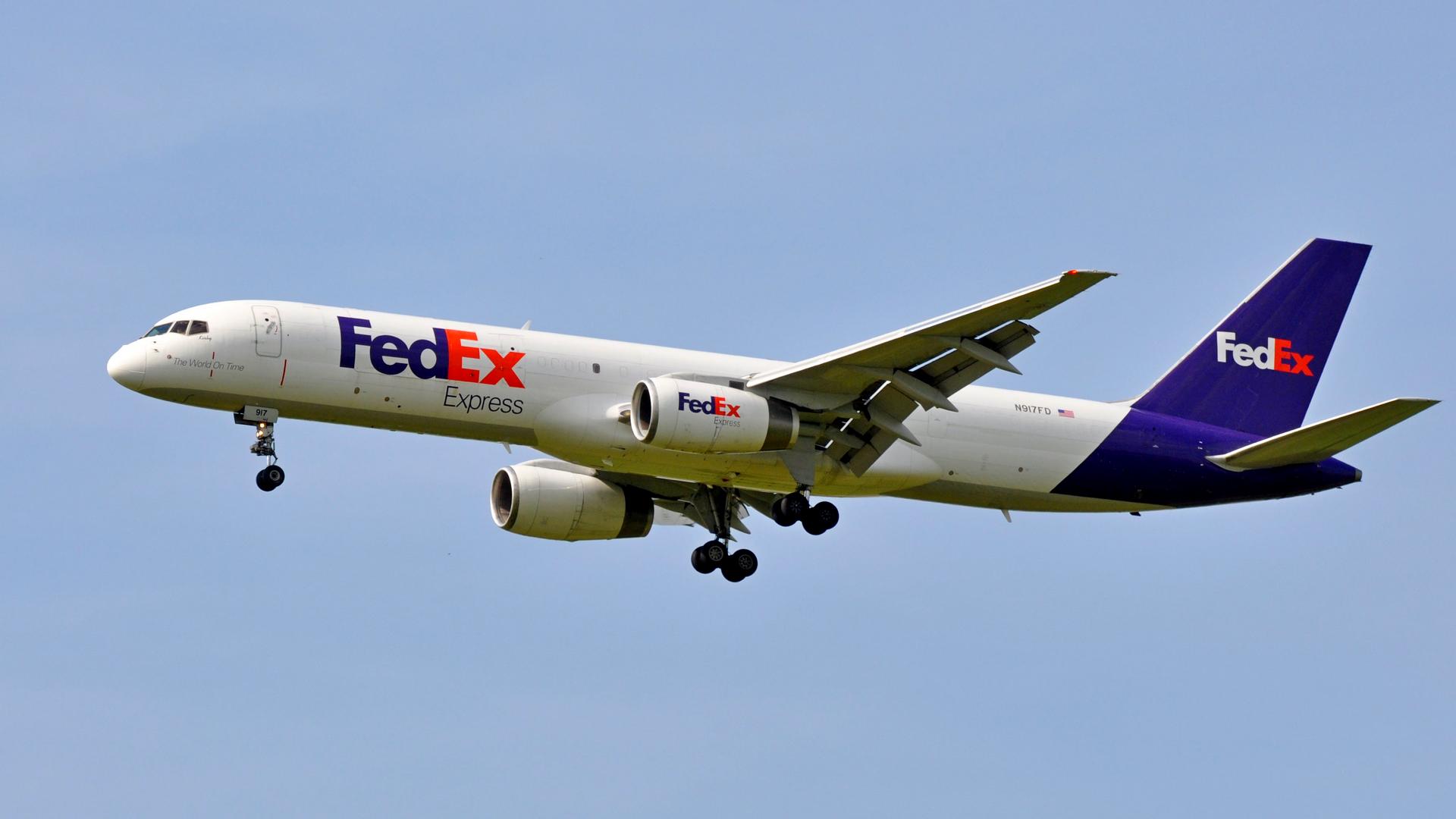 On the day of the accident, the FedEx 757 crew took off using runway 20. However, they had to stop their climb at 5,000 feet. They later informed air traffic control that they needed to work on some checklists. They did not declare an emergency at that time.
Approximately 15 minutes later, the FedEx crew announced that they would bring their 757 back to Chattanooga. Nearly nine minutes after that they commenced their approach, but subsequently aborted, because of an unsafe gear indication.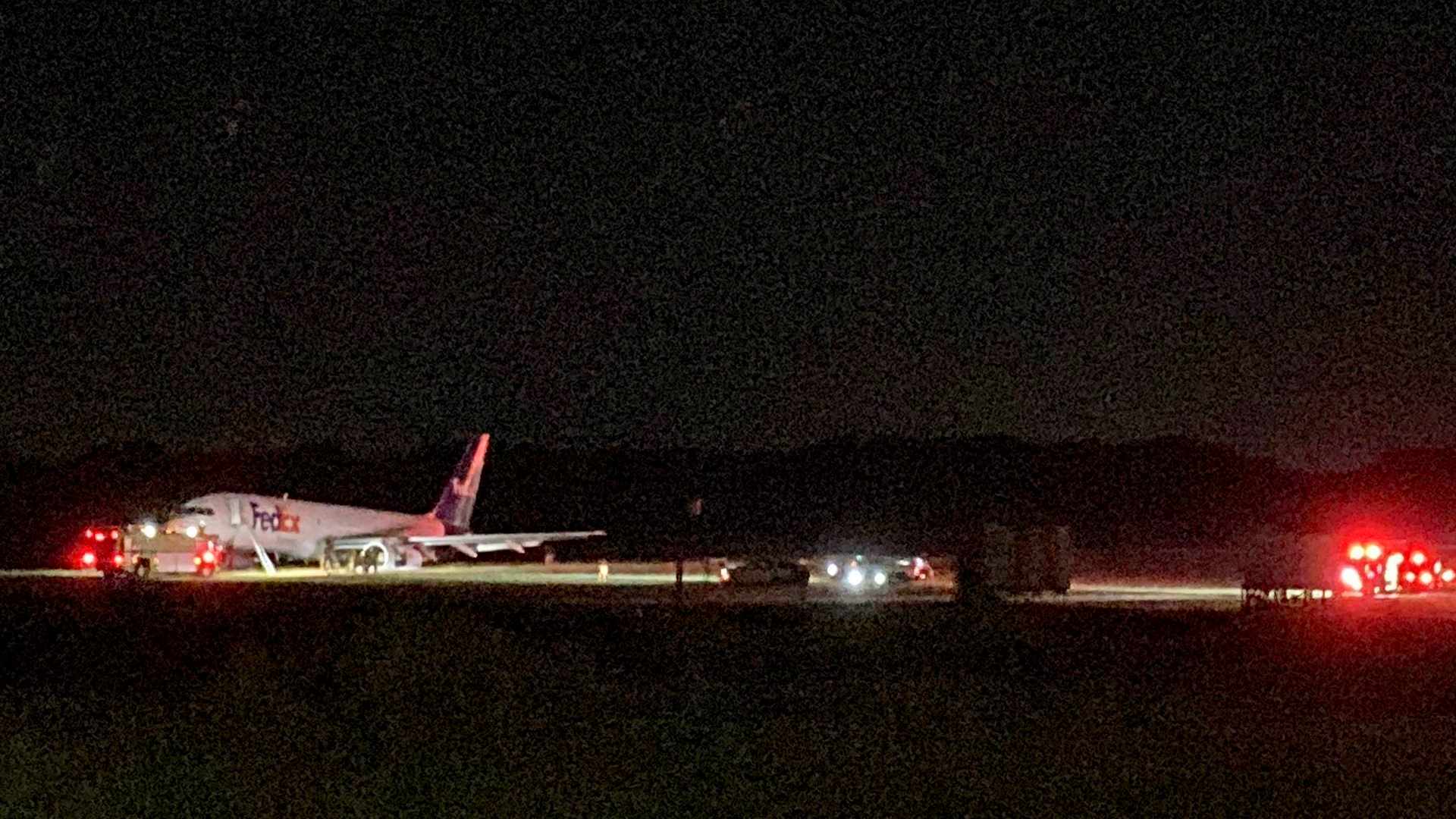 However, the crew of the accident aircraft then announced that the landing gear of the FedEx 757 was down. But they declared an emergency and to be safe, they decided to make a low approach over runway 20, so that the tower controllers could visually confirm that the gear was down.
FedEx 757 Accident Crew Gets Some Bad News
The FedEx crew flew their 757 over the runway, descending to 650 feet. And several observers on the ground confirmed that none of the aircraft's landing gear legs were down. After this news, the FedEx crew of the accident 757 advised ATC of their fuel status and confirmed that they would land and evacuate the aircraft.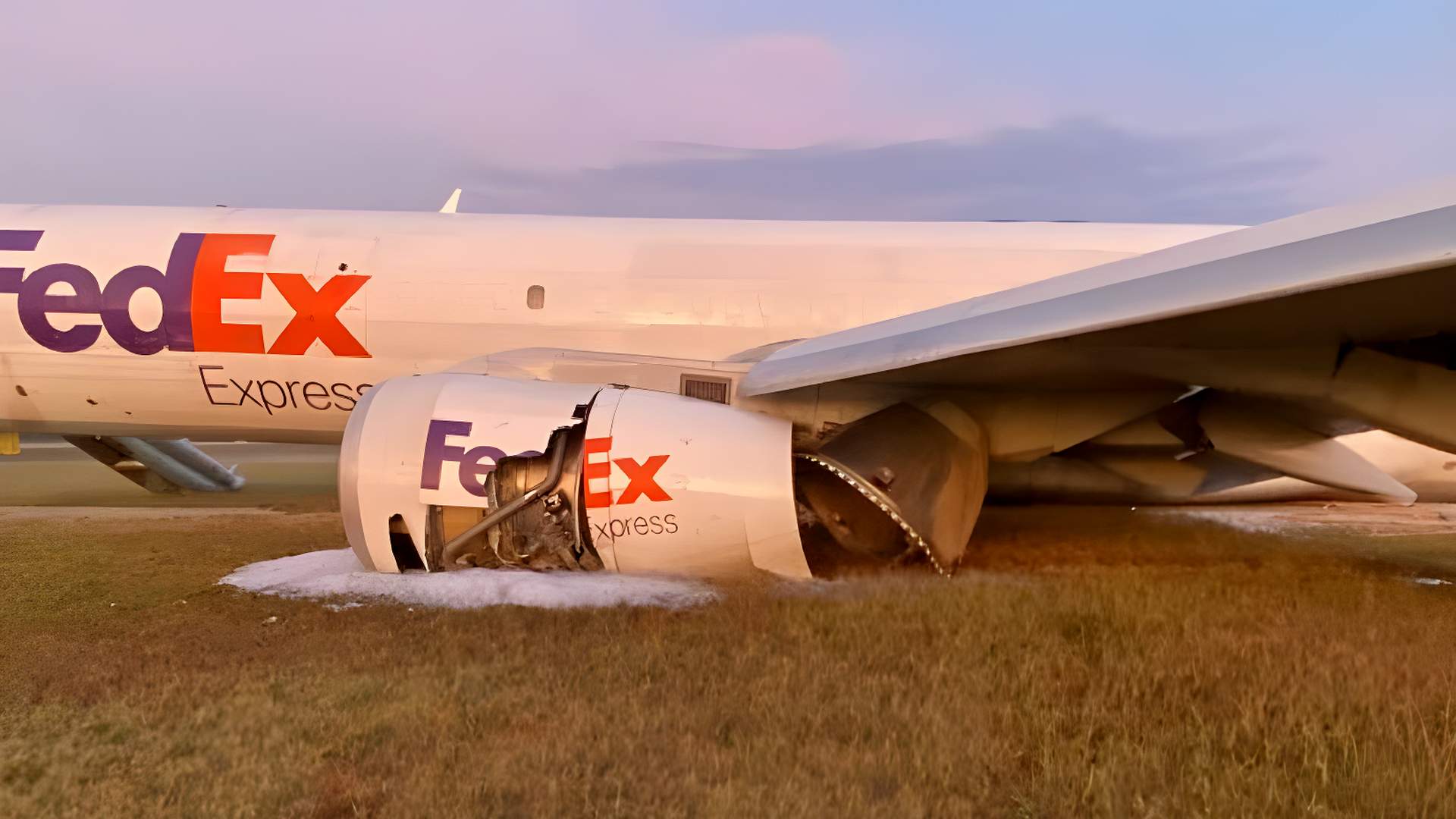 Following another abandoned approach, the flight crew made a wheels-up landing on runway 20. After running the length of the 7,400-foot (2,256-meter) runway, the aircraft stopped on soft ground, just beyond its end.
The FedEx crew in the accident 757 suffered no injuries. Fire crews quickly reached the aircraft. Photos show signs of foam near the damaged engines, but no notable signs of fire. The airport closed immediately after the accident.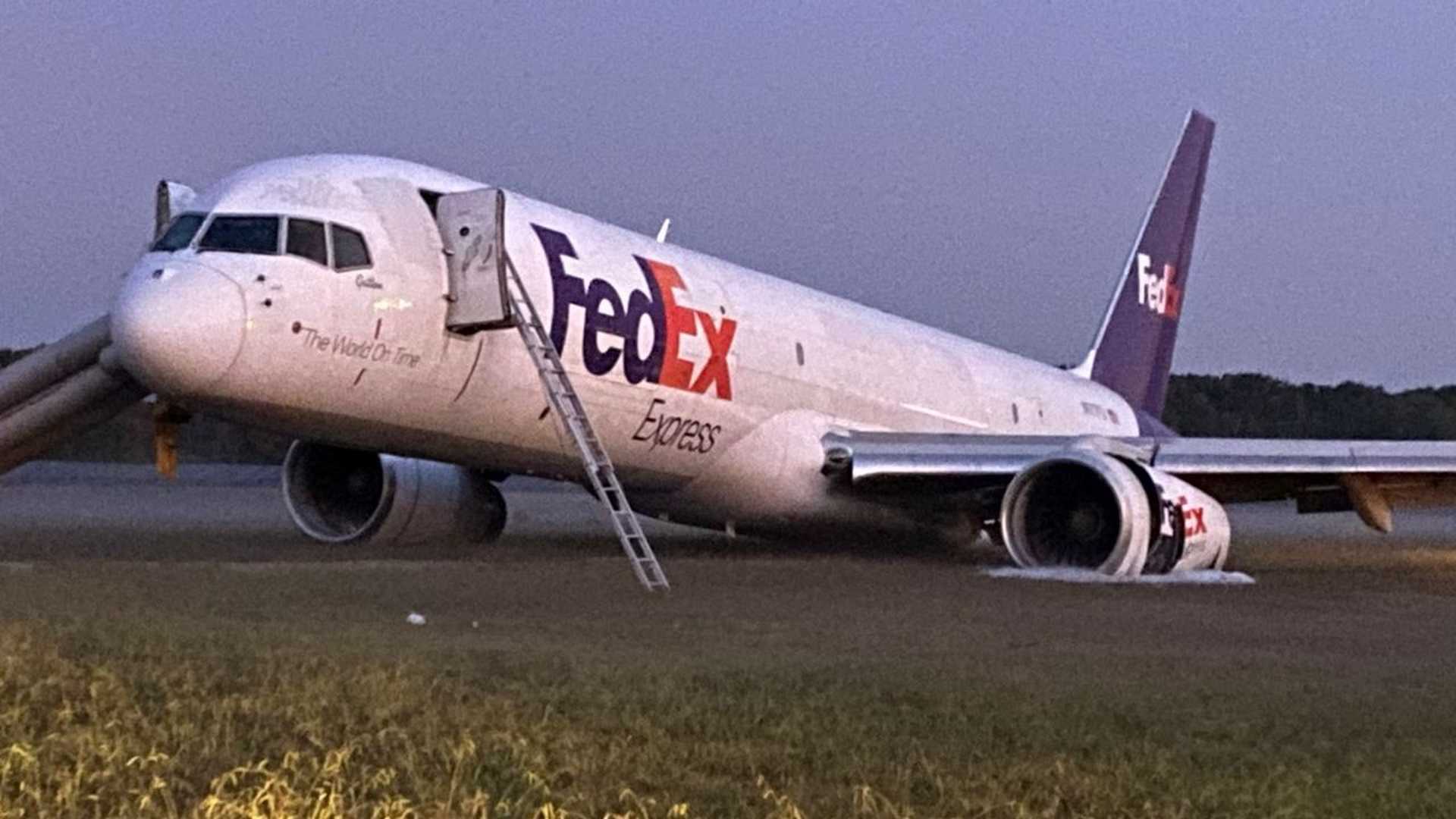 This aircraft is a Boeing 757-236(SF), with registration N977FD. It is nearly 36 years old and has flown for quite a few airlines, initially as a passenger jet. It first flew for Air Europe (later renamed Air Europa) in 1988.
After flying with more airlines in the Netherlands, China, Canada, United States, Colombia, and Venezuela, the 757 in this accident joined FedEx Express in 2013, obviously as a freighter. FedEx calls it "Gatten". We will have to wait to hear more about the extent of the damage to the aircraft, and whether or not it is financially worth repairing.