An Aliansa Aerolineas Andinas DC-3TP had a runway excursion on landing, breaking a gear leg and damaging both propellers. Nobody was hurt.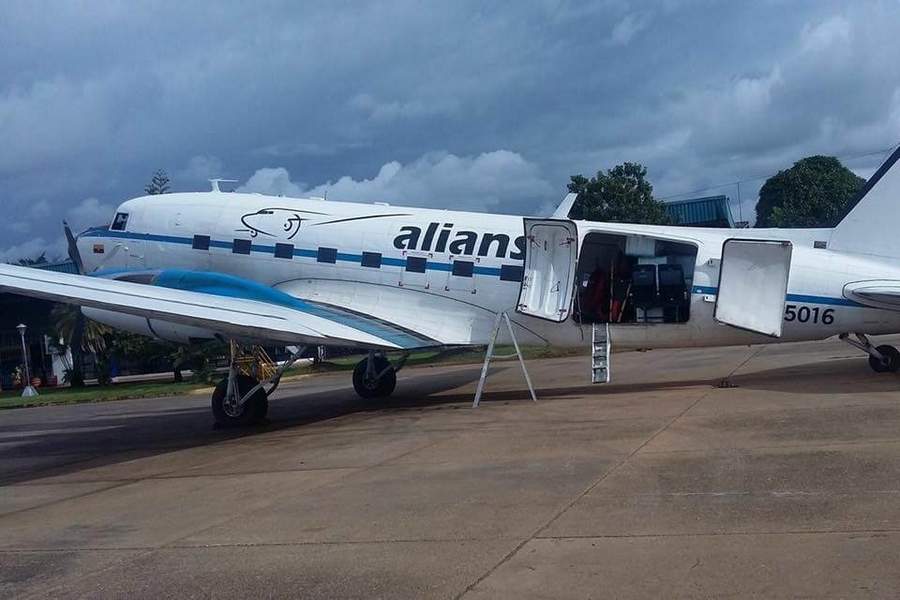 The accident happened on Friday, the 8th of April. It involved a domestic Aliansa flight in Colombia, departing from Inírida-César Gaviria Trujillo Airport (SKPD). Its destination was San Felipe Airport (SKFP), which is an unpaved strip. According to local media, the flight landed in the afternoon. The Aliansa DC-3TP and its crew were performing a chartered flight.
In total, there were six occupants on board. A video of the event shows that after its touchdown, the aircraft suddenly rolled slightly to the left. Its captain, whom local media identified as Diego Arias, later said that he believed the left main tyre had a puncture. After this, he was unable to maintain directional control and the Aliansa DC-3TP veered to the left.
https://twitter.com/The_LAAHS/status/1512616473566629889?s=20&t=qjXARWsU_P2Z8cvrEq_tdQ
No Injuries
Still carrying some speed, the aircraft then ground-looped as its left gear leg sunk into soft ground. The plane's tail came off the ground and the right main gear strut collapsed. Remarkably, the country's aviation regulator (Aeronáutica Civil de Colombia) reported that there were no injuries. However, the Aliansa DC-3TP suffered significant damage.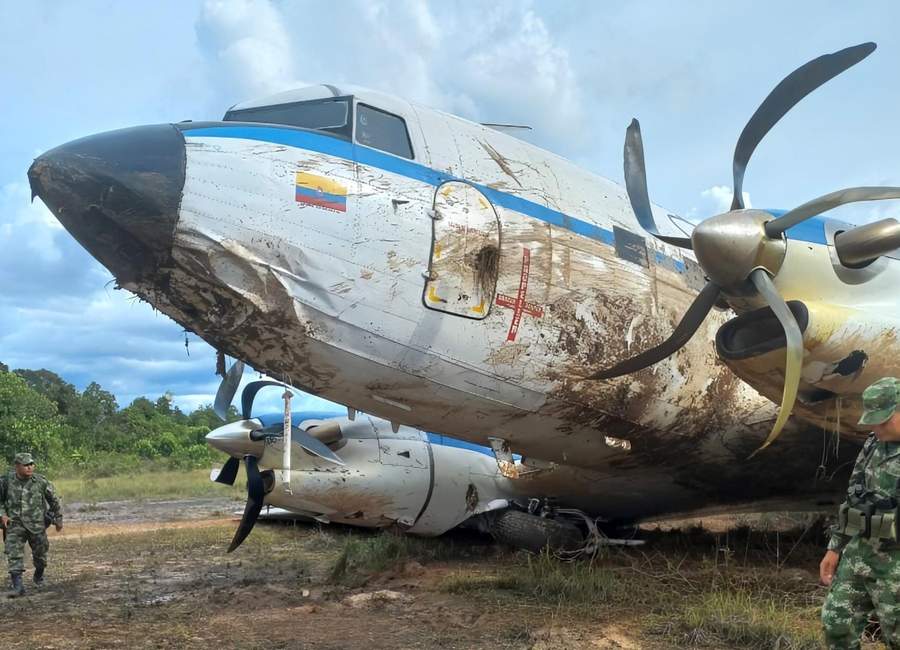 During its eventful landing, both of the aircraft's propellers contacted the ground. GRIAA, the regulator's accident investigations branch, is investigating the accident. Before this Aliansa DC-3TP mishap, the same airport was the site of another very similar accident, in 2018. This was also a tyre puncture, causing a DC-3 to drift to the left and off the runway.
Some news sources and even a few aviation reference sites refer to this aircraft as a Basler conversion. This is incorrect. The aircraft with registration HK-5016 (MSN: 25546) first flew in 1944 as a C-47A-DK Skytrain. Its first operator was the French Air Force. It later flew for Yugoslavia's military, before ending in service with the South African Air Force (SAAF).
Turning It To A DC-3TP And Aliansa
It was there that the aircraft underwent conversion to a BSAS C-47TP Turbo Dakota (aka "Turbo Dak"). This was a licensed variant of the Schafer/AMI DC-3-65TP, marketed by Aero Modifications in the United States. The aircraft then entered commercial service as a DC-3TP, with South Africa's Dodson Aviation, before making it to Colombia and Aliansa.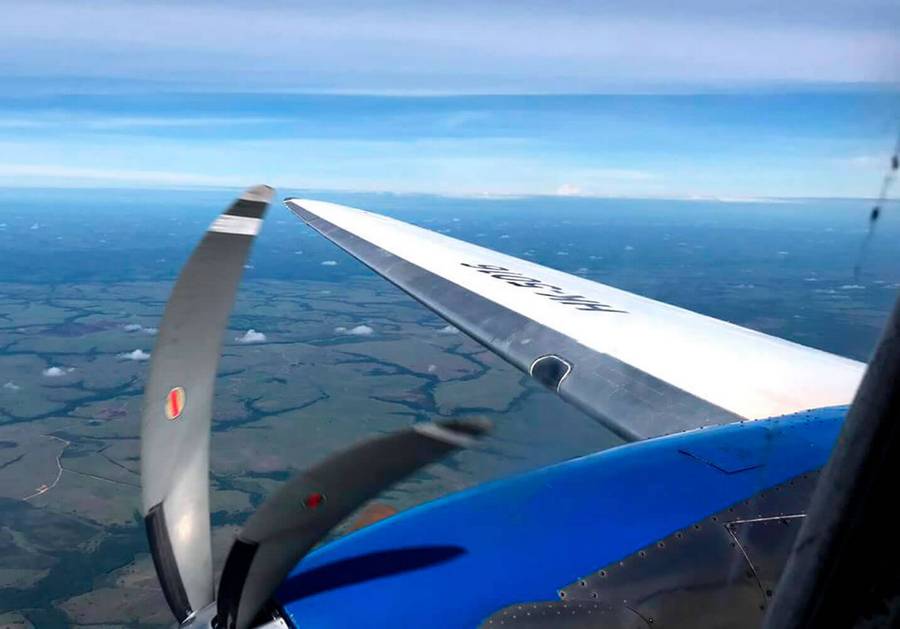 The AMI conversion predated that of the Basler company. However, the two conversions use very similar Pratt & Whitney Canada PT6-65 engines. Also, they both add a fuselage extension forward of the wing, to restore the plane's centre of gravity. Both modifications involve modifying the wing, in different ways. This particular Aliansa DC-3TP was Colombia's first turboprop DC-3 in commercial use. Colombia's military has Basler BT-67s, including gunships!
Aliansa only had this DC-3TP, the rest of its fleet consisting of three DC-3s with radial piston engines. Unfortunately, this accident was not the first for the company in recent years. In February last year, one of its DC-3s (HK-2006) was damaged in another landing accident. And last June, the company lost a different DC-3 and its three crew members, when it crashed during a test flight.