Colombian authorities found a missing Aliansa Douglas DC-3, that had a crash nearly two days previously. The three crew did not survive.
The DC-3 was missing from just after seven in the morning on the 8th of July, local time in Colombia. The crew were performing a test flight on this aircraft. They had taken off from La Vanguardia Airport (SKVV) in the city of Villavicencio, intending to return there after the flight. The DC-3 in this crash belonged to Colombian Aliansa Aerolineas Ardinas. The aircraft's crew reportedly declared an emergency when they went missing. However, local media did not have any more information on their message.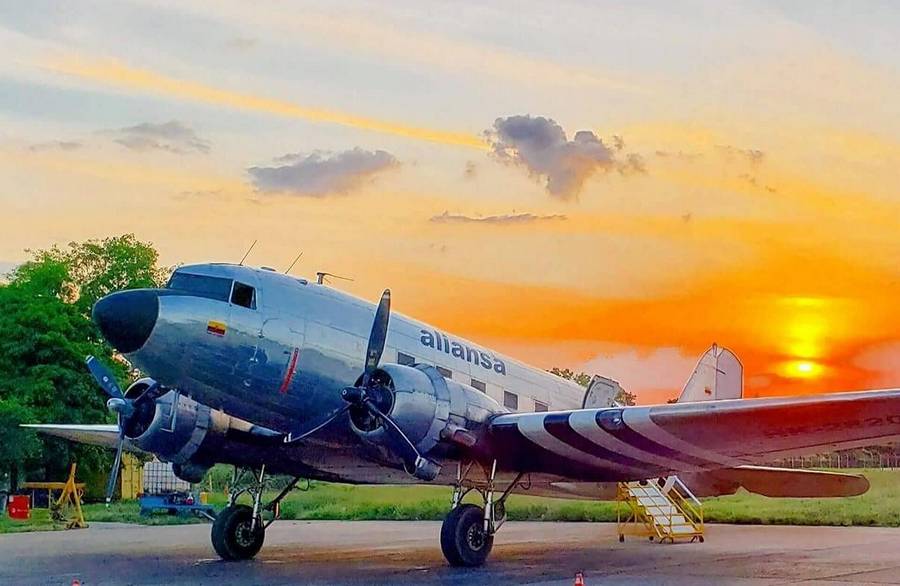 The region that search crews focused on in their search, was the Guatiquia river canyon in Colombia. This runs from the north of Villavicencio and the departing airport, heading south and turning east before the city. Even though the DC-3 had taken off early in the morning, the Colombian search crews couldn't find the crash site that day. Low cloud and dense vegetation did not help.
The Crash Site Of The Colombian DC-3
They called off the search and resumed again the next morning. The search crews found the crash site and the remnants of the DC-3 late on the 9th of July, local time. It was near Restrepo, north of the departing airport, laying in dense undergrowth, completely destroyed. And unfortunately, all three crew members perished in the crash.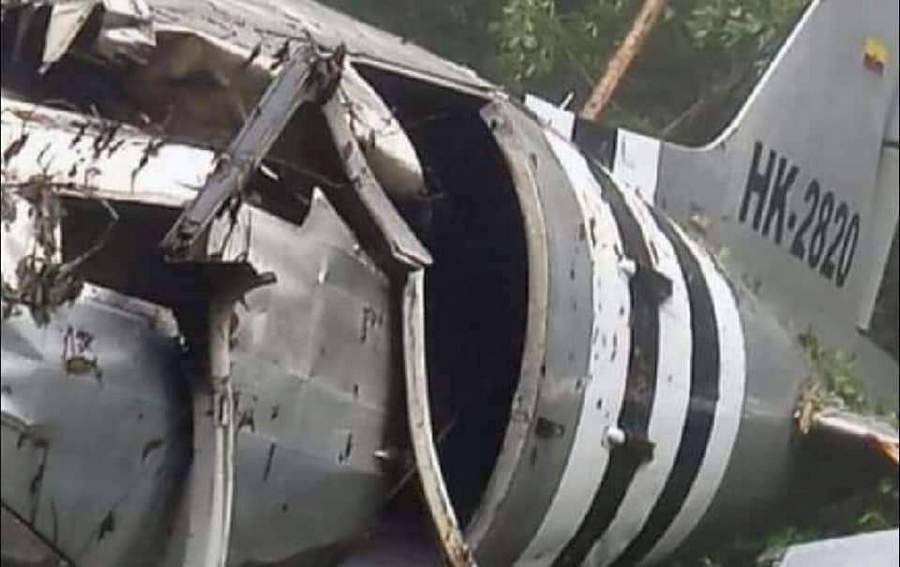 The weather at the time of the accident included light drizzle (later thunderstorms), with 4-knot winds. Even if it played no role in the aircraft's initial emergency, the weather may well have affected the crew's ability to crash land the Colombian DC-3.
Aliansa is a Colombian airline, performing passenger and cargo flights, with three DC-3 aircraft – including the one in this crash. They also operate a single DC-3TP, a turboprop variant of the iconic aircraft. Also, they are running their own maintenance and repair operation in Villavicencio. The aircraft in this crash had the tail number HK-2820.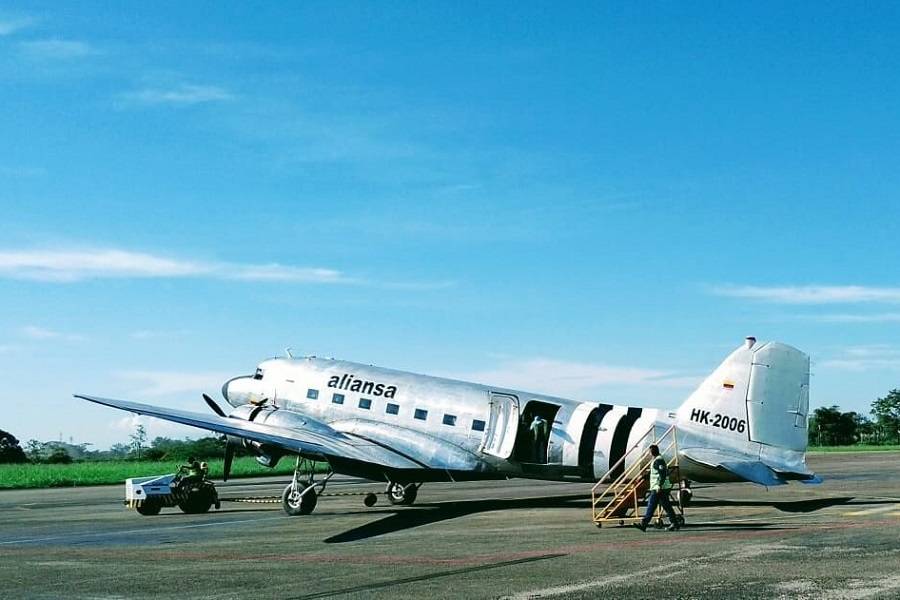 The company had another incident recently, with a different aircraft. This was HK-2006, another DC-3. On the 28th of February this year, the aircraft suffered serious damage during landing at Monfort Vaupes airport (MFB per IATA – no ICAO code) in Colombia. There were no injuries among the three crew. We don't know if this aircraft has since returned to service.