Introduction
The de Havilland Aircraft Museum is the only museum in the UK dedicated to one aircraft manufacturing company. De Havilland Aircraft Company has a fascinating history. This includes the amazing success of the Mosquito, probably the best fighter plane produced during World War II and the first, disastrous passenger jet Comet 1.
Written By Valery Collins
A Museum Dedicated to de Havilland Aircraft Company
The de Havilland Aircraft Museum was the first aviation museum to open in the UK. And it is the only museum dedicated to one aircraft manufacturer. It is based in the grounds of the privately-owned historic Salisbury Hall. This site at London Colney, deep in the Hertfordshire countryside, was chosen by Sir Geoffrey de Havilland, founder of de Havilland Aircraft Company, as the base for the design team involved in the production of the Mosquito. He moved the team here from the company's base in Hatfield as a security precaution. The first prototype was hand-built here in a barn-like hangar erected for this purpose. In total three mosquitoes were flown from here to Hatfield to avoid the necessity of dismantling and re-assembling them. Eighteen years later, in 1959, the museum, featuring a small collection of de Havilland planes, opened to the public.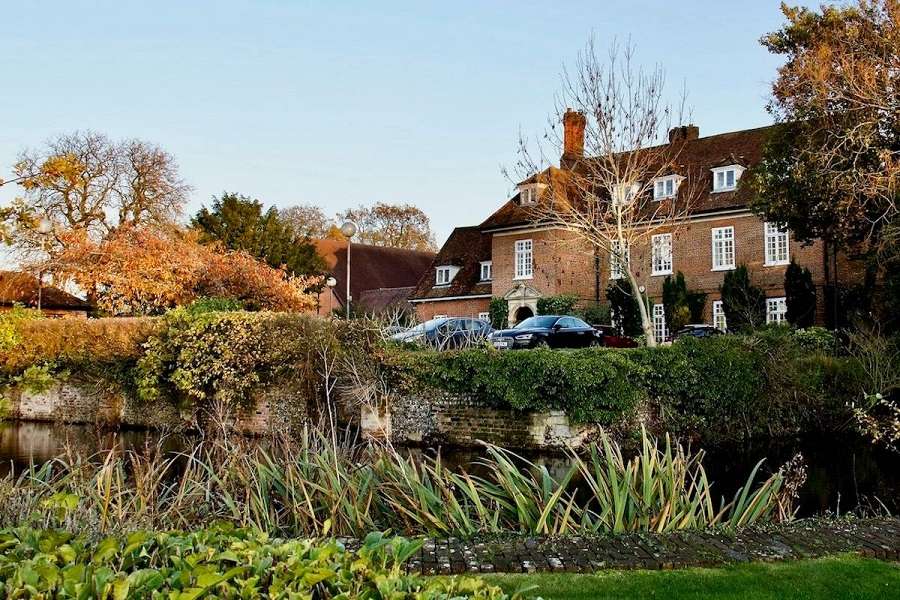 Since the de Havilland Aircraft Museum first opened its doors it has developed into an exciting attraction. The original wooden hangar has been replaced by two large, modern hangars. Entrance is through a shop and café into the first hangar. Here visitors will see one of the most important exhibits, the first prototype of the Mosquito. They will also learn about the man who founded de Havilland Aircraft Company.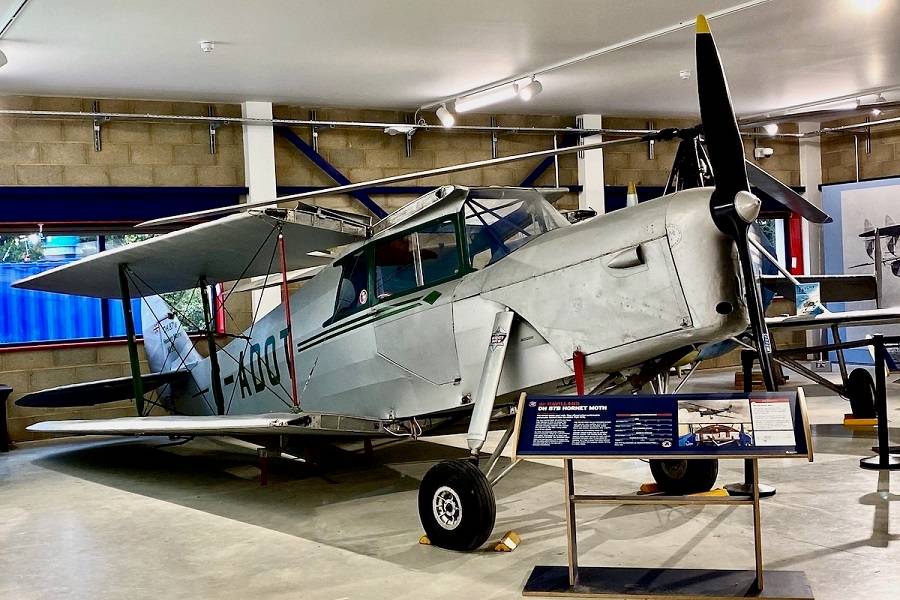 Captain Sir Geoffrey de Havilland – 1965
Geoffrey de Havilland was destined for a career as a clergyman but his interest in mechanics took him in another direction. He trained as a mechanical engineer. After some adventures in the motor industry he decided his future lay in aviation. He was inspired after seeing Wilbur Wright demonstrate his aircraft at Le Mans in 1908. His first aircraft was unsuccessful but the second was so successful it was bought by the British Army's Balloon Factory. During the First World War, unable to fly due to injuries sustained in an air crash, he worked for the Aircraft Manufacturing Company (Airco). He produced a number of successful designs and, as royalties were paid for these designs he quickly became prosperous.
When Airco closed down he acquired premises at Stag Lane Aerodrome and de Havilland Aircraft Company Limited was incorporated in 1920. 1934 the company moved to a larger factory and airfield at Hatfield Aerodrome in Hatfield, Hertfordshire. His involvement with the company ended in 1960 when Hawker Siddeley acquired the de Havilland Group. His greatest success, the Mosquito, will always have a place in aviation history.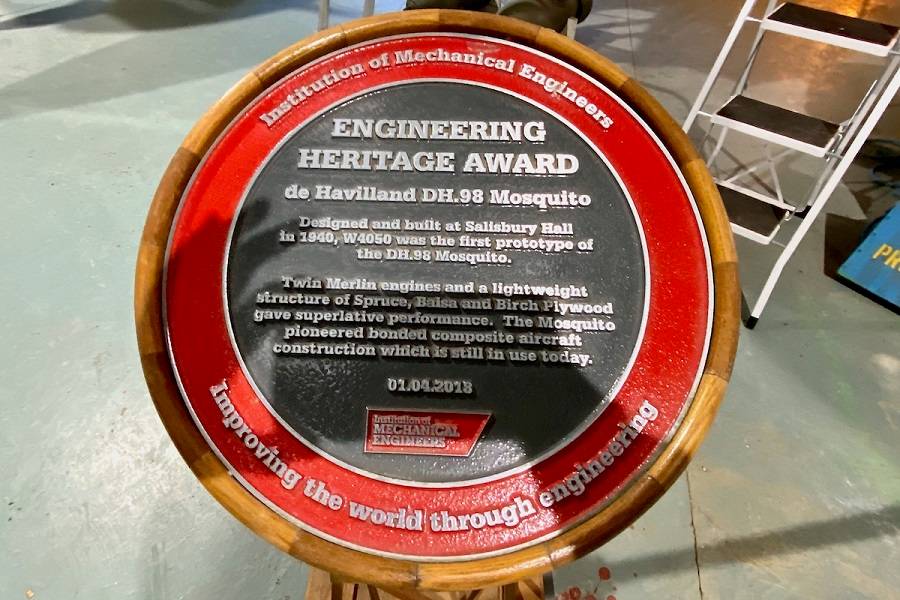 De Havilland DH-98 Mosquito
By the time the First World War erupted de Havilland had earned a reputation as an innovative creator of private light aeroplanes. In particular his Moth biplanes. He had a hard job convincing the UK government they should employ his lightweight wooden fighter plane for combat during World War II. Finally, he won their approval and De Havilland DH-98 Mosquito went into service in 1941. It developed into one of the fastest and most versatile aircraft in production during World War II.
The Mosquito was a British twin-engine, two seat, mid-wing bomber aircraft. The component parts were a wooden frame covered with a skin of plywood. It was assembled in England, Canada and Australia and flown by air forces worldwide. A total 7,780 Mosquitos were built in forty-two different versions. It was used as a bomber, a fighter, a night fighter, a high altitude fighter and a photo-reconnaissance plane. The mosquito was a huge success, unfortunately, the innovative de Havilland Comet was not but it too has its place in aviation history.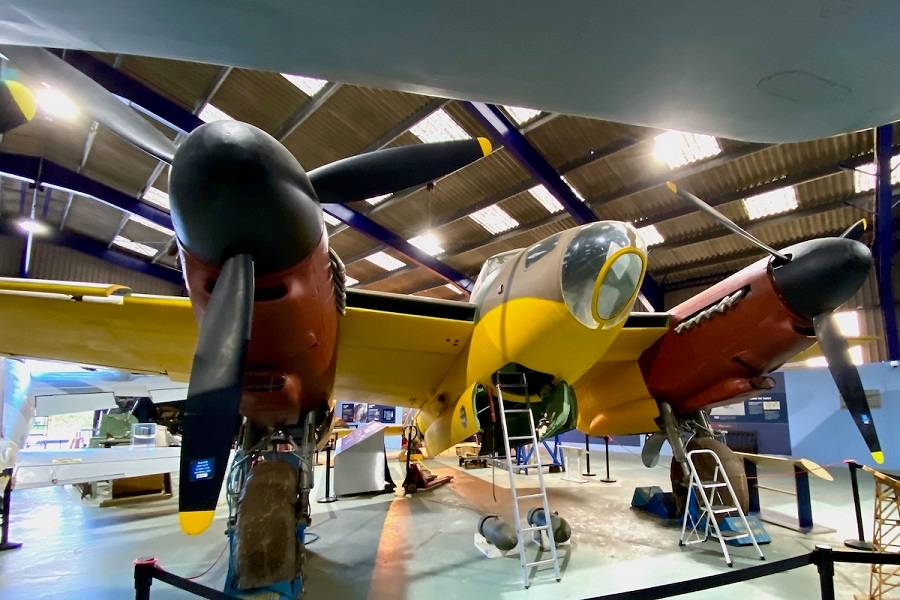 The de Havilland Comet G-ALYY (Comet 1)
When Comet 1 took to the skies in 1949 it resembled an aircraft from the future – aluminium fuselage, swept back wings concealing four jet engines and large rectangular windows on each side. After completing two years of test flights it was put into service by British Overseas Airways Corporation (BOAC). The forerunner of British Airways (BA). It was the first passenger service in the world. But its futuristic design was fatally flawed. After suffering three mid-air explosions it was grounded and investigations were carried out. These revealed that the skin of the aircraft, made as thin as possible to keep the weight down, was liable to crack and tear. The rectangular windows were the weakest point.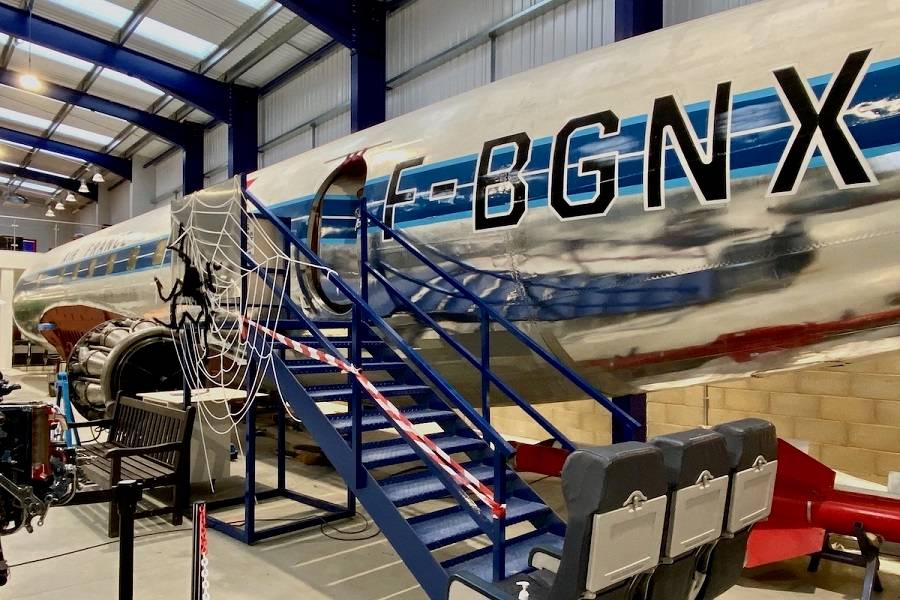 De Havilland developed two more versions of its Comet before Comet 4 was released to the airlines at the end of 1958. Featuring safe, oval-shaped windows this version was longer, stronger and more powerful than its predecessors. It had a range of 2,500 miles so it was ideal for medium-haul flights. BOAC operated a Comet 4 on the first jet airliner commercial transatlantic crossing. Comet 4 was flown by BOAC until 1965 and by Dan Air until 1980. It was taken out of service in 1997. Despite their final success de Havilland lost the race to become the first mass producer of passenger planes. Boeing, based in Seattle, began producing their iconic 707 in 1958. It was to remain in service until 2013. But Comet 1 had paved the way for them.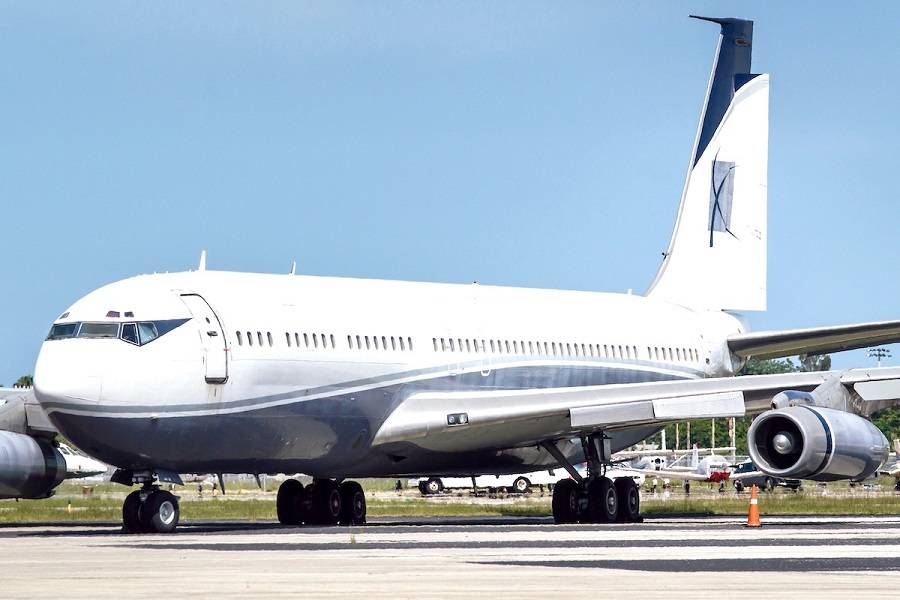 The de Havilland Name Lives On
De Havilland Aircraft company had two subsidiaries, one in Australia established in 1927 and one in Canada, set up a year later. When the Australian operation was bought by Boeing Australia bought de Havilland Australia it was renamed Hawker de Havilland Aerospace. In 2009 Boeing changed the name to Boeing Aerostructures Australia. De Havilland Aircraft of Canada Ltd. was established to build Moth aircraft to train Canadian airmen. After the war it built its own designs suitable for the harsh environment of Canada. De Havilland Canada was split up and different operations were owned by different companies and operated under different names. They were all brought together again under the same umbrella by Longview Aviation Capital Corporation in 2019. This new holding company has taken the original name, de Havilland Aircraft of Canada Limited. The name lives on and today the company produces the popular Dash 8 regional airliner.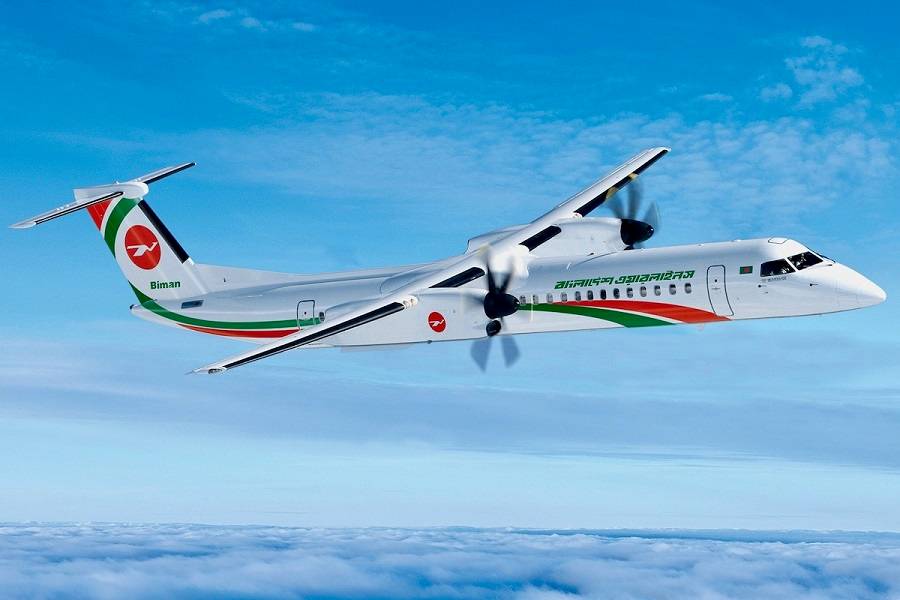 About the author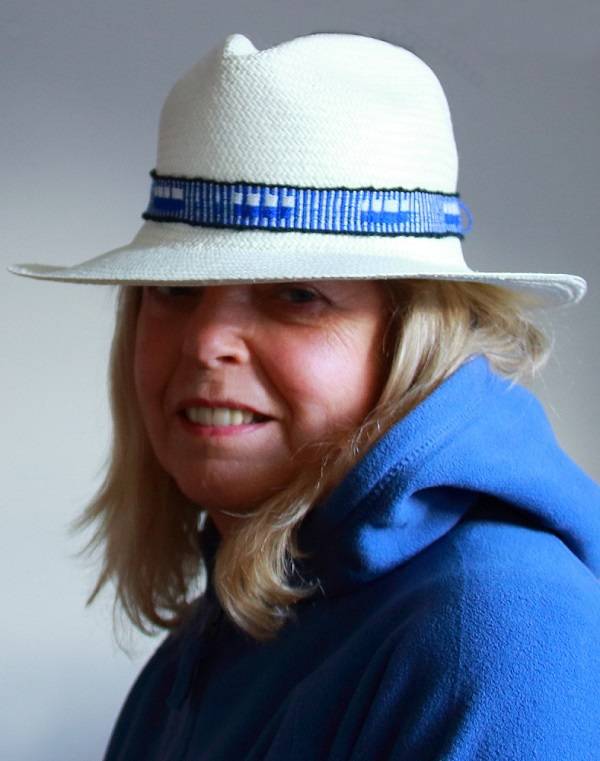 Valery Collins has been travelling the world for over 20 years as a travel writer, a tour leader and a solo traveller. Since writing four books about her experiences Valery has concentrated on online-journalism and writes for several websites. These include her own travel journal experiencedtraveller.com. My Guided Travel Articles are available on iTunes and Android through www.GPSMyCity.com.