British Airways unveiled a special BA livery while launching an initiative allowing passengers to pay for SAF (sustainable aviation fuels).
British Airways launched a programme that will give its passengers the option to purchase sustainable aviation fuels, for their journey. The option is open to all BA customers since yesterday, the 7th of September. The company hails this as their "most important journey yet".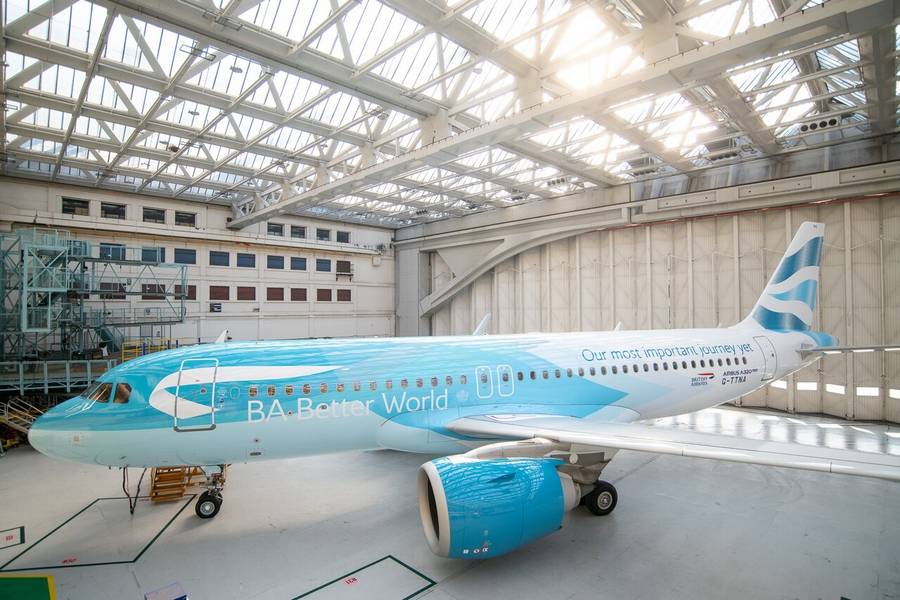 The airline calls this the BA Better World sustainability programme, with the special livery adorning an A320neo. British Airways partnered with BP to source the necessary sustainable aviation fuel. BP will supply fuel for all flights between London, Glasgow and Edinburgh, during the COP26 event.
As we have seen previously, companies can create sustainable aviation fuels (SAFs) in a number of different ways. What they all have in common is that the SAF's combustion releases carbon that was previously absorbed from the environment, while making this fuel. By contrast, fossil fuels release carbon previously "locked" underground. BA claims a lifecycle carbon reduction of up to 80%, from the SAF it uses.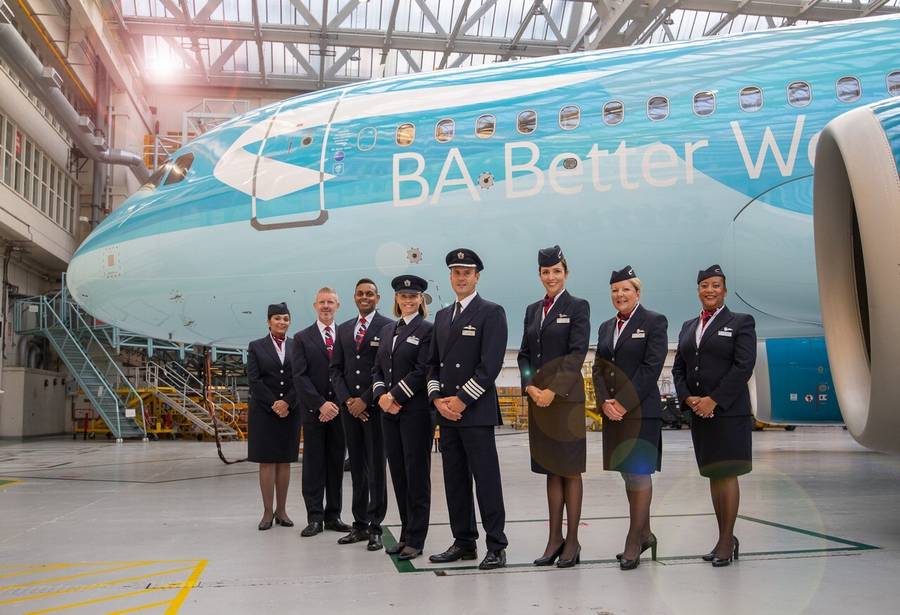 The Plane Wearing the Special BA Livery
The partnership includes Airbus, who collaborated in the painting of this A320neo in its special BA livery. In the event, the manufacturer reiterated that their A320neo family has 20% lower CO2 emissions, compared to earlier A320ceo models. The planes also produce 50% less noise, which can permit their more efficient usage, in some cases.
The plane wearing this special BA livery is not completely new. It's actually the first A320neo the company got. G-TTNA is an Airbus A320-251N (for 'neo'), that is now three and a half years old. The airline most likely chose it for this livery, because it had been undergoing scheduled maintenance. This work took place in Ostrava airport (LKMT) in the Czech Republic. The aircraft returned from there to Heathrow, last Monday.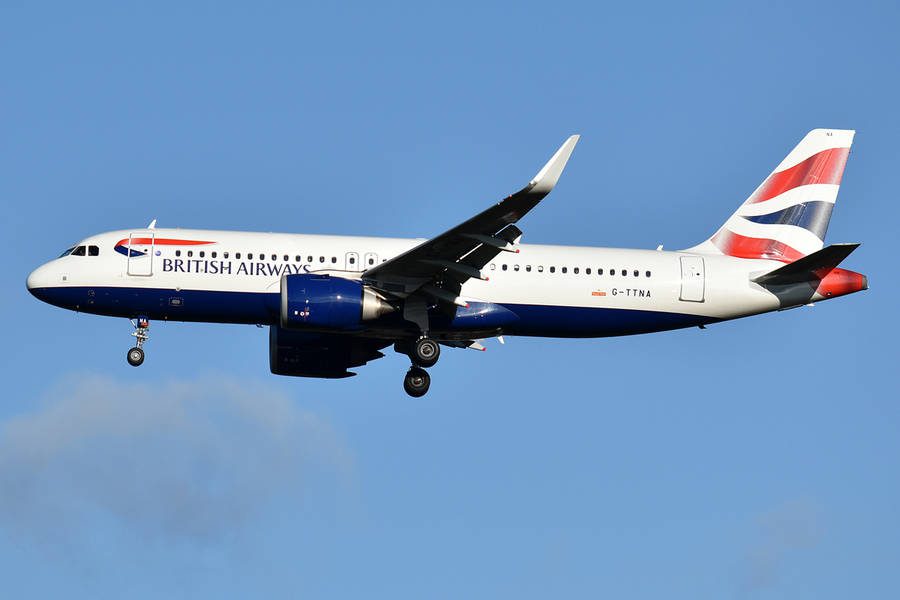 Aside from the special livery and their SAF programme, BA also outlined other initiatives, contributing to their long-term zero-carbon goals. They are switching to electric pushback vehicles, instead of the current diesel ones. They are also making their aircraft lighter, by switching to newer slimline seats. These initiatives may sound… incremental, but BA can apply them across their entire fleet, not just new jets.
It will be interesting to see how popular BA's 'Better World' SAF programme is, with customers. There are many challenges when it comes to scaling up usage of sustainable aviation fuels, as we've seen. So any projects that promote their use, could help advance the manufacturing methods for SAF, making them more practical.