After the sneak-peek we got about a month ago, today Air Canada's Retro 'Trans Canada Air' officially joins the fleet, to start revenue service.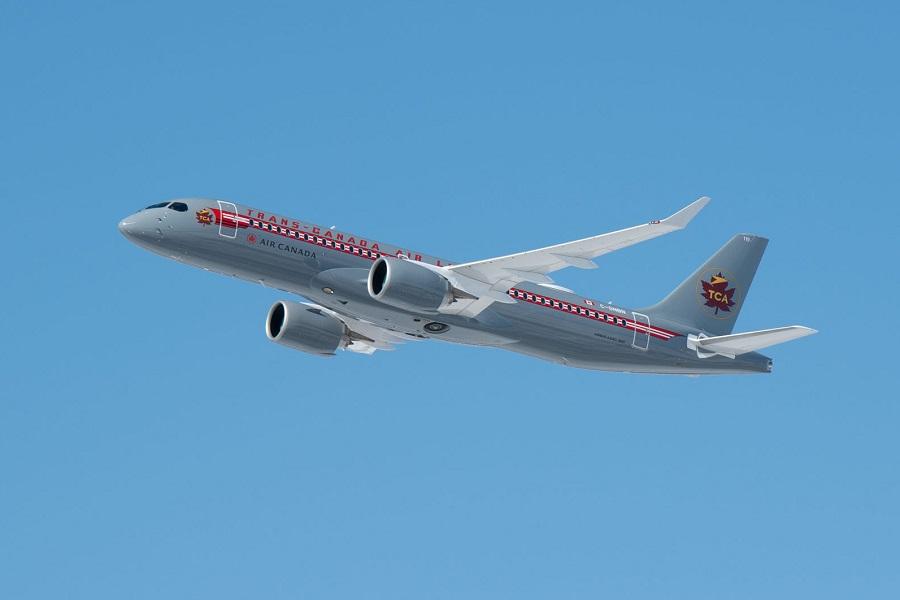 Some times a simple idea goes on to become a tradition. A beautiful paint scheme certainly helps. There are very good reasons why most aircraft are either white or have light colors. But that simply means that those that break this convention, are more interesting! In that sense alone, the retro Trans Canada Airlines Airbus A220-300 you see here, is quite interesting.
The Airbus Canada paint crews finished work on the aircraft's striking Trans Canada Air retro scheme about a month ago. Unusual paint schemes tend to be a bit heavier than simpler ones. Brand identity is important, however. But Air Canada is also keen to point out that it specifies more environmentally friendly, chromium-free paints. In any case, the aircraft certainly looks the part.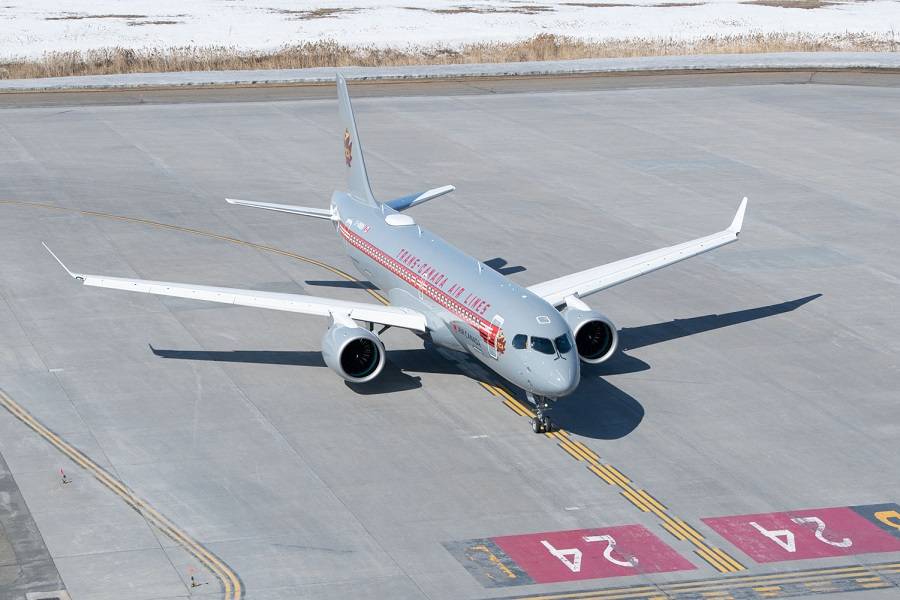 The retro gray paint represents the bare-metal schemes of the original Trans Canada Air fleet. Frankly, no paint can really represent bare metal. It's possible to get close, but that usually involves multiple layers of paint. Also, the airline points out that its specially new paint requires a lot less water. As we've explained, unpainted aircraft need washing and maintenance so frequently, that they're much more of a hassle – and costly.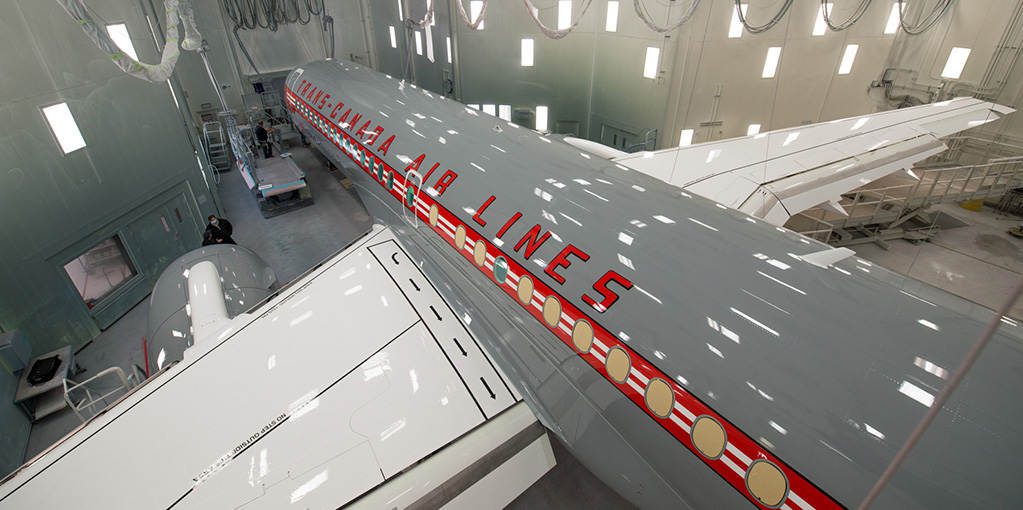 A Retro Trans Canada Air Airbus, For Another
As we discussed previously, Air Canada used to have an Airbus A319, in the same (more or less) colors. They retired it for good last January. So a new retro Trans Canada Air Lines jet was due. And it really didn't take long to arrive. Plus, this time it's actually Canadian! The previous Trans Canada Air retro jet lasted a good 24 years. Air Canada was the first A319 operator in North America. And in January 2020, they became the first North American operator of the A220-300!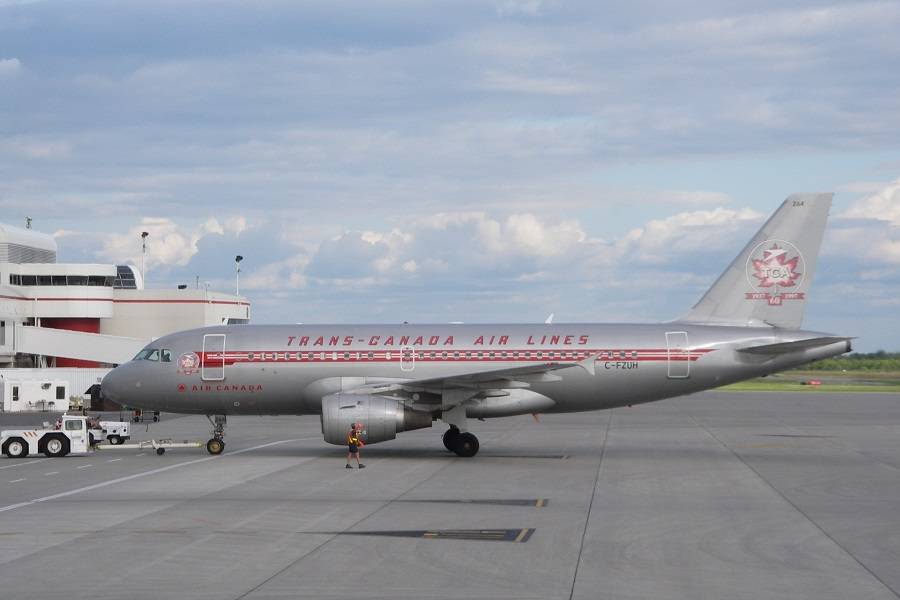 As we've explained, the retro scheme comes from the actual name of the airline, which was Trans Canada Air from 1937 until 1965. In 1964 the company decided on a rebranding, adopting 'Air Canada' which was already their popular name in French-speaking Canada. As a simpler, more recognizable name, it was appropriate for what was by then the world's seventh largest airline. Previously, in the English-speaking parts of Canada and abroad, people simply referred to the airline as 'TCA'.
So as national brand identity goes, the change made sense. Nonetheless – everyone likes a bit of history, every now and then. We have seen retro schemes from airlines that really aren't old enough to have one. So given its own history, the airline's striking Trans Canada Air scheme should be a popular attraction, for many passengers (and plane spotters) to come.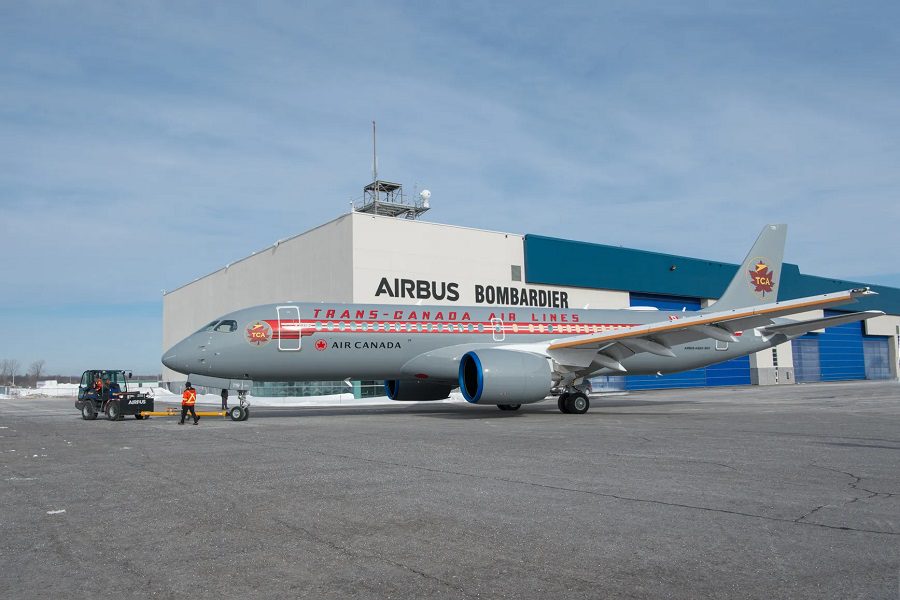 As of this writing, the retro Trans Canada Air aircraft is performing a series of test flights, out of Montreal. So paying passengers shouldn't have to wait much longer!