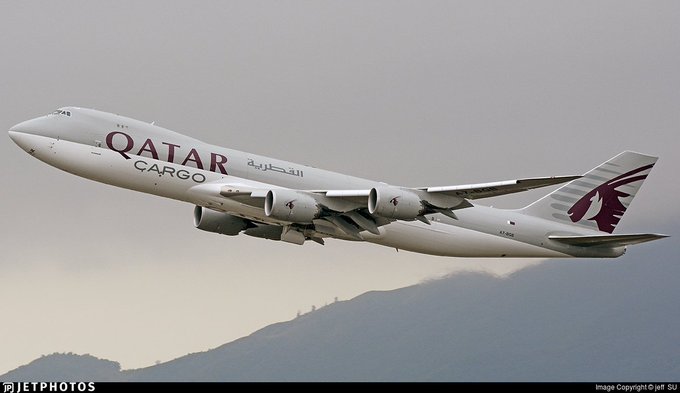 A Qatar Airways Boeing 747-8F suffered the hydraulic system 1 failure when the aircraft was descending towards Doha. The hydraulic System failure had depleted all its hydraulic fluid.
What caused the Hydraulic Leak?
The 747-8 freighter was performing flight QR-8222 from Frankfurt to Doha, when the aircraft suffered the failure and the crew declared an emergency on 28th September.
After declaring the emergency, the aircraft continued for a safe landing on Doha's runway 34R. However, the aircraft stopped on the runway and was later towed off the runway.
The Repercussions of the Leak
Some of the flights were diverted from landing due to the aircraft blocking Doha's active runway, and was not resolved until  it was towed off – which required a safety inspection first to ensure that the aircraft was safe to be moved. Qatar Airways confirmed the incident and apologised for any inconvenience through a tweet.
In the statement via Twitter, the carrier said:
Qatar Airways can confirm a limited number of flights diverted from landing into @HIAQatar this morning. This followed a technical issue with a B747F which declared an emergency & landed safely without incident. We apologise for any inconvenience caused to our passengers.

— Qatar Airways (@qatarairways) September 28, 2020

 
The three year old Boeing 747-8F, was registration A7-BGB, was inspected by the engineers and it was determined that engine number 1 needs to be replaced.
We'll update as we receive more information.
This content was provided to MentourPilot by provider, Travel Radar Media. Travel Radar offers high quality content in partnership with Mentour