Luke Aikins publicly admitted that he knew the FAA did not grant him a necessary exemption to perform the Red Bull-sponsored Plane Swap.
This statement relates to an impressive but now controversial stunt, involving piloting and parachuting. As we saw previously, the event would have seen two pilots each fly a Cessna 182, in close formation. Then after getting to 14,000 feet, the plan was to put their aircraft in a dive, jump out, and swap aircraft. Luke Aikins was the owner of the company organizing the plane swap event, with Red Bull as a sponsor.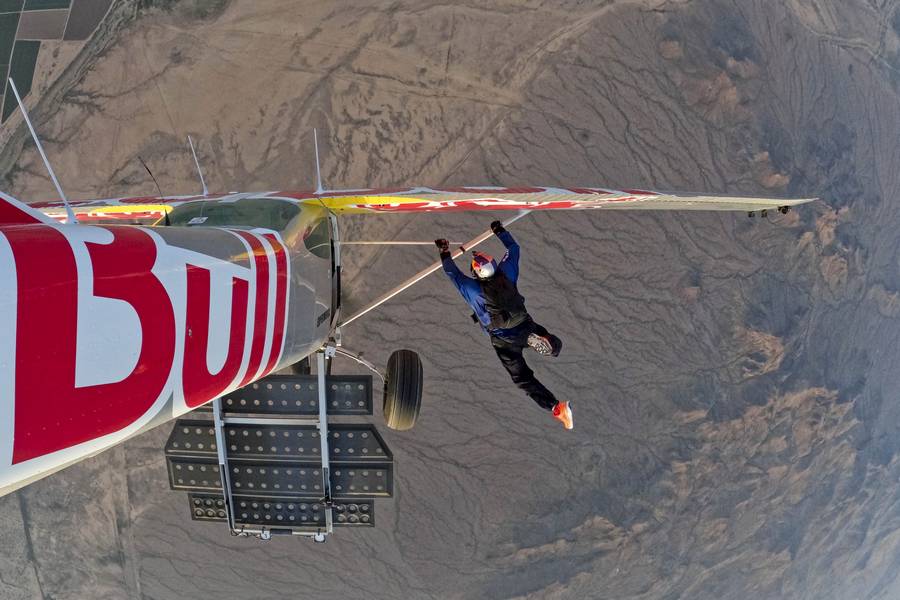 To make all this possible, the team had to figure out a way to stop the Cessnas from accelerating in a dive. The solution involved the installation of a giant air brake, multiplying the amount of drag the aircraft generated. The team tested the setup multiple times, even completing a plane swap, but with safety pilots on the aircraft. Those tests proved successful.
Plane Swap, Luke Aikins And An FAA Exemption (that wasn't)
But on the big day, the plan didn't quite work. When Luke Aikins and Andy Farrington tried the plane swap on the 24th of April, one of the aircraft went into a flat spin. Farrington, who would have boarded and landed it, deployed his parachute and landed safely. The aircraft deployed its own chute. But if the chute's purpose was to keep the aircraft intact, it failed.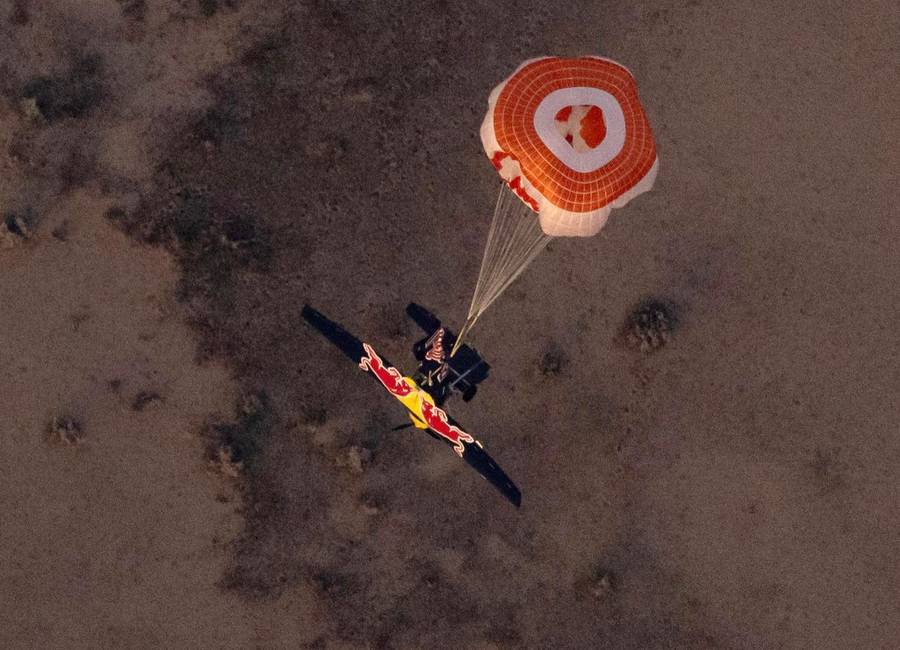 However, the crash wasn't the main problem for Luke Aikins and the plane swap team. As we already saw, the FAA had previously refused to grant Aikins an exemption that he needed, for the stunt to go ahead. This had to do with the fact that during the swap, neither aircraft would have anyone at the controls.
The relevant rule is § 91.105(a)(1) of Title 14, Code of Federal Regulations (14 CFR):
During takeoff and landing, and while en route, each required flight crewmember shall –

(1) Be at the crewmember station unless the absence is necessary to perform duties in connection with the operation of the aircraft or in connection with physiological needs; and

(2) Keep the safety belt fastened while at the crewmember station.
Nobody Else Knew
As we've explained, Luke Aikins (i.e. the petitioner) did not get this exemption – but went ahead with the stunt anyway. The rejection had come two days before the event. At first, some opined that perhaps Aikins got the green light at some point between the denial and the event. However, it now seems clear that he did not. But he also claims that nobody else in the team knew of the FAA's refusal. And crucially, he says that his sponsors didn't know, either. This is what Luke Aikins posted on Instagram, about FAA and "Plane Swap":
"As Project Lead and Chief Pilot, it was entirely my responsibility to operate within the regulatory framework to ensure a successful outcome.

"I received email notice April 22, 2022 from the FAA that a specific exemption was not granted and I made the personal decision to move forward with the plane swap. I regret not sharing this information with my team and those who supported me."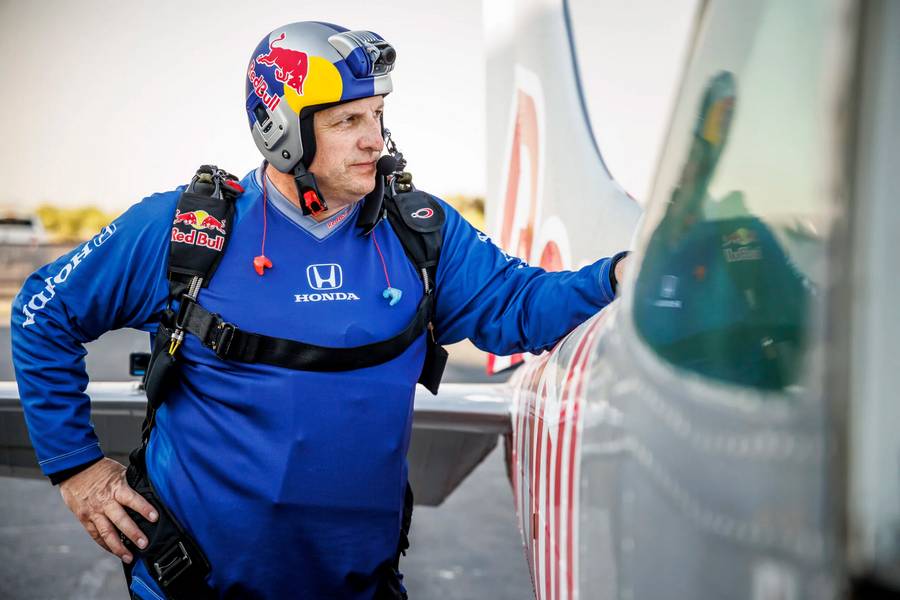 Further, Aikins, who is a commercial pilot, states that he is turning his attention "to cooperatively working transparently with the regulatory authorities as we review the planning and execution." Aikins made this statement on the 29th of April. The FAA is reportedly investigating the incident. For an in-depth view of the event and its background, check out the MentourNOW! video below: