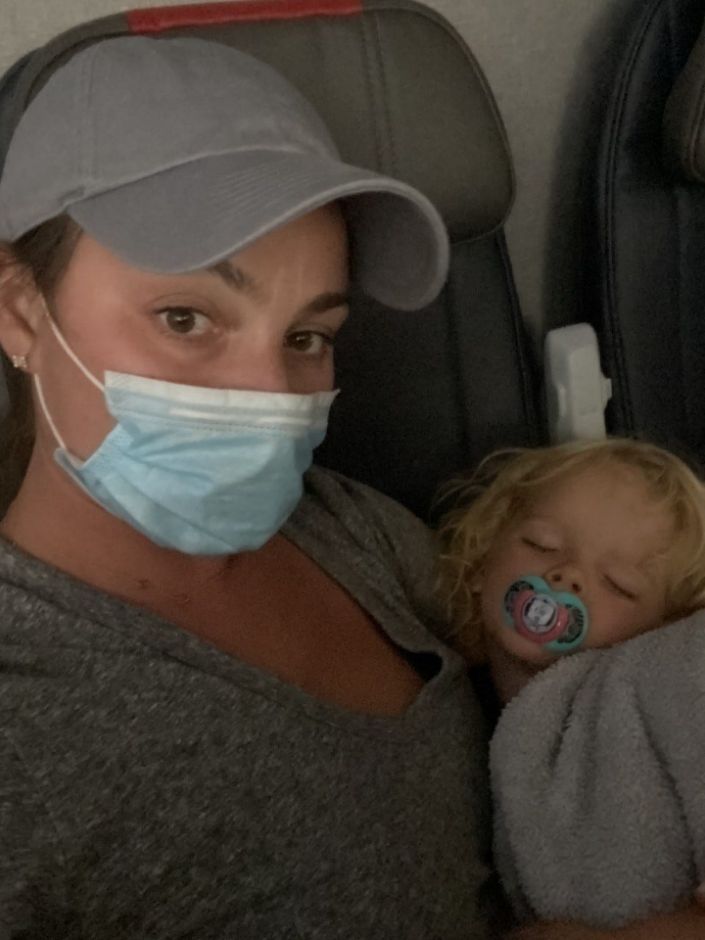 And now another story of new Coronavirus Flight Requirements causing troubles for passengers; A mother travelling from Fort Myers in Florida, to Chicago said she was escorted off her Southwest Airline flight on Saturday 12 September, because her 2-year-old son was snacking prior to takeoff and so wasn't wearing his mask.
What happened here?
The mother – 34-year-old Jodi Degyansky, said she wants airlines to have more compassion for parents who have toddlers that might have difficulty wearing their masks for a long time. "We are trying to get used to it, but he's 2," she said.
Degyansky said she flew to Florida to visit her family in Naples. On her arrival flight to Southwest Florida International Airport, the flight attendants were much more understanding however "On the way back I was surprised the flight attendants were much stricter,"
Degyansky said she boarded the flight with her son, Hayes, where he took off his mask to eat some of the snacks that were served. On multiple occasions, a flight attendant told her that he needed to be masked, but he was eating, she said. The plane had already left the gate, but returned for staff to escort them off the flight. For about 15 minutes, Degyansky argued with airline staff that her son had his mask back on now, but they did not listen to her and went ahead with a removal from the flight anyway.
Was this lawful?
According to CDC guidelines, children 2 years and older should wear a mask over their nose and mouth if its difficult to social distance. This is dissimilar to other countries such as the UK and EU, where guidance instead only recommends masks for children over the age of 12.
"My toddler who literally turned 2 two weeks ago. … I know you have to draw the line but let's be a little compassionate with everyone's individual circumstances,"
Degyansky said a flight attendant told her that parents were using snacks and chips as an excuse to not put masks on their toddlers and it did not make her child exempt from wearing a mask for the flight.
She said it was humiliating to have the plane return to the gate so she could be escorted off. According to her, the airline offered to find her another flight for later in the day, but none were direct to Chicago until two-days later on Monday, she said. Instead, she was forced to book a flight on American Airlines, costing an extra $600.
Do you think the flight attendants acted unreasonably here? Let us know your thoughts in the comment below!
This content was provided to MentourPilot by provider, Travel Radar Media. Travel Radar offers high quality content in partnership with Mentour