In a somewhat predictable development, the MC-21, Russia's newest airliner, will only enter commercial service with Russian PD-14 engines.
Things looked so different when Irkut and its parent, UAC, launched the MC-21. It is hard to imagine it now, given recent and current developments. But there was a time when Russian, European and American aviation companies looked forward to working with each other. The launch of the MC-21 followed that of the Sukhoi SuperJet, aka SSJ100.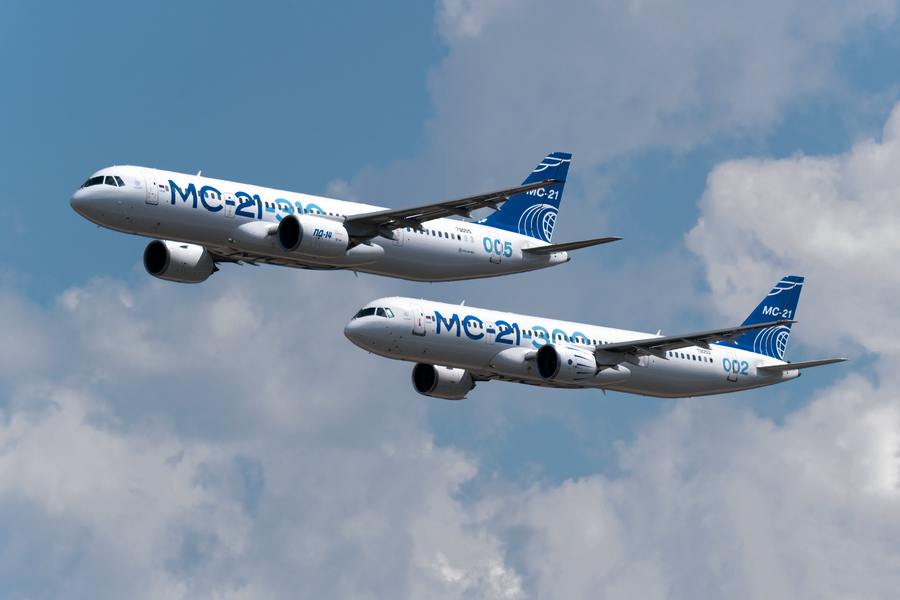 Today, both of these aircraft face serious obstacles in their use. Originally, the Russian MC-21 would have entered service with Pratt & Whitney PW1400G Geared TurboFan (GTF) engines. And actually, Irkut successfully certified its MC-21-300 with this engine, last December. But as it turns out, the aircraft won't carry passengers with these engines.
Development Of The MC-21 With Russian Engines
The MC-21-310 is the equivalent model of this aircraft with Russian turbofans. But these engines, the Aviadvigatel PD-14, won't enter service for a little while longer. Rosaviatsia has already certified the PD-14 for commercial use. But the MC-21-310 itself, possibly with more Russian components beyond these PD-14s, needs more development.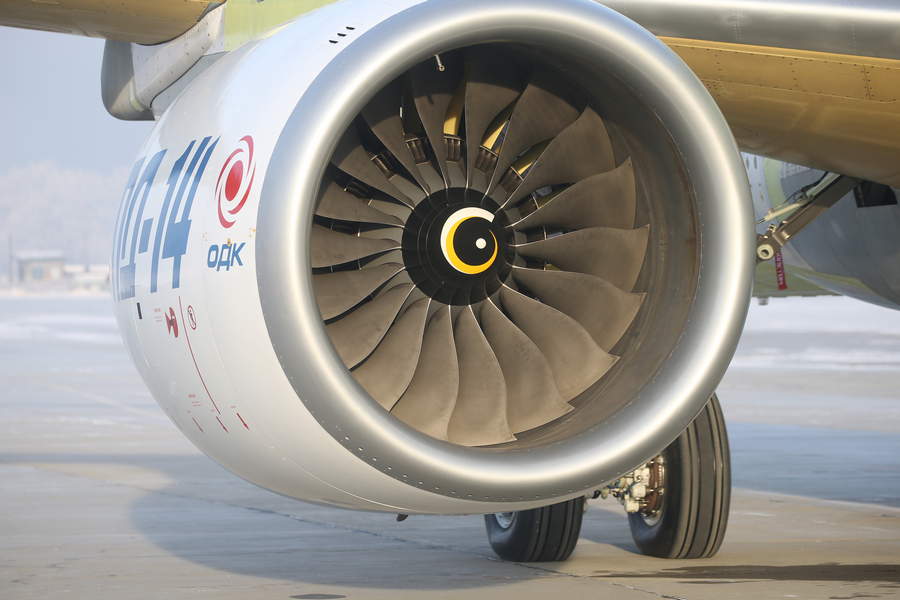 However, there is a bit more to the MC-21 that isn't Russian, beyond the engines. The APU, avionics, flight controls, other electronics, electrics and its hydraulic system, control actuators and even its interior fittings come from abroad. According to Russian sources, about 40-50% of the MC-21 (by value?) is imported.
But crucially, the equivalent percentage of even the MC-21 version with Russian engines is 20%! This is likely because the original plan was to "Russify" just the engines and the APU. So the MC-21-310 flying today really isn't the standard that will eventually enter service. Russia needs to develop more subsystems since these avionics and other systems come from sanctioning countries.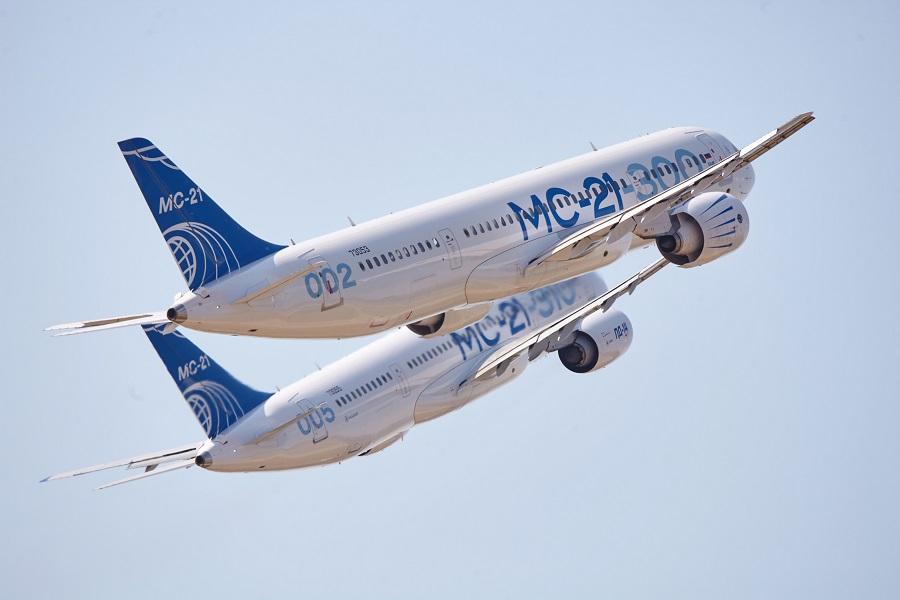 More Engine Worries?
Officially, Russia aims to have the MC-21 in service with Russian engines and other components in late 2024 or 2025. This plan seems quite optimistic. It's worth remembering that UAC estimates a production rate of 10 aircraft per year (NOT per month) in 2025, for the already all-Russian Tu-214. So even if a fully-Russified MC-21 gets its certification at that time, it likely won't be ready to start replacing Boeings and Airbuses in Russia for a few more years.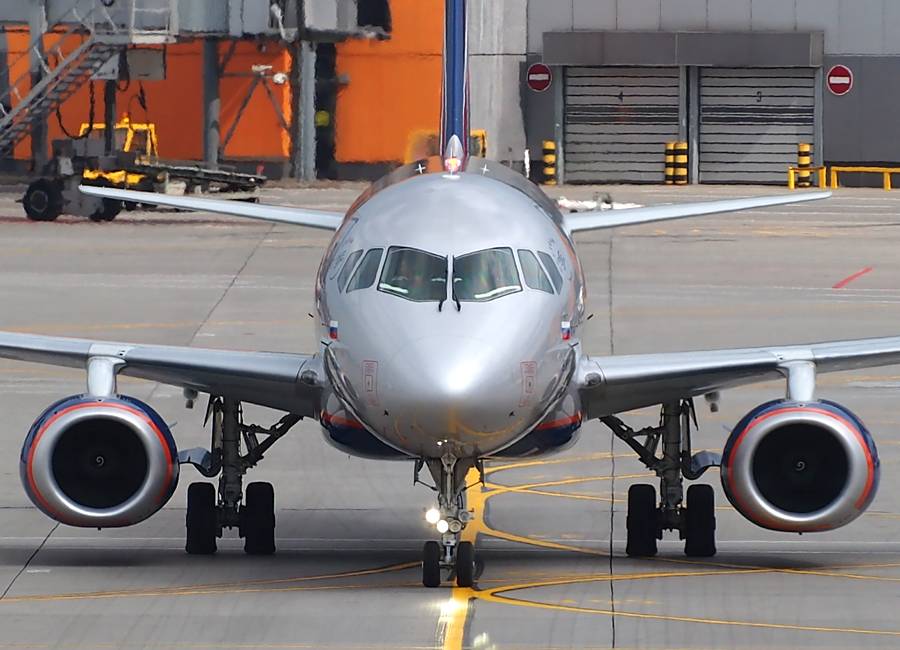 Also, the MC-21 may not be the only Russian jet potentially facing trouble relating to its engines. Rostec had to deny rumours that there are serious problems with the SaM146 engines of the Sukhoi SuperJet (SSJ100). These engines are the result of a joint venture between Russia's NPO Saturn and France's Safran.
As we've seen, the French company supplies the engine's core, which is a further development of the CFM56. A scaled-down version of the Russian PD-14 engines (for the MC-21) are already in the works, for the SSJ100. But again, this is a development that will require more time. And even when the engines are ready, that aircraft has a lot of foreign avionics and other components, too.