Earlier last night (Friday), a Vologda Yak-40 landing in St. Petersburg in Russia, had a runway excursion during the landing roll.
The Vologda Air Enterprises Yakovlev Yak-40 was performing flight VGV-5730T from Vologda (ULWW) to St. Petersburg (ULLI), Russia. The flight had six crew on board, and no passengers. The aircraft landed on runway 10R at 21:02 local time. However, before stopping the aircraft veered to the right, and off the runway. It stopped with all wheels on the ground beside the runway.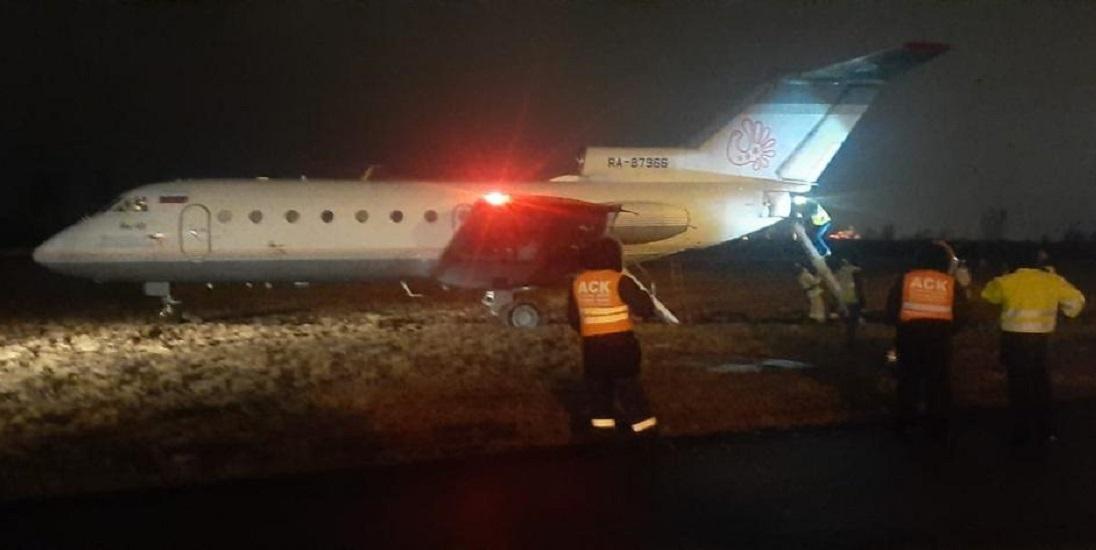 Preliminary indications suggest that the Vologda Yak-40 faced a strong gust of wind after touching down. Russia's Northwest Transport Investigation Department (IAC) has already opened an investigation on the incident. There were no injuries among the crew or to anyone on the ground. And from the pictures at least, it doesn't look like the aircraft has suffered much damage, if any.
Vologda's Yak-40 And A Look Into the Incident
Vologda's aircraft is a Yakovlev Yak-40, registration RA-87966. It has had a number of different users, which isn't surprising, given that it first flew in 1978.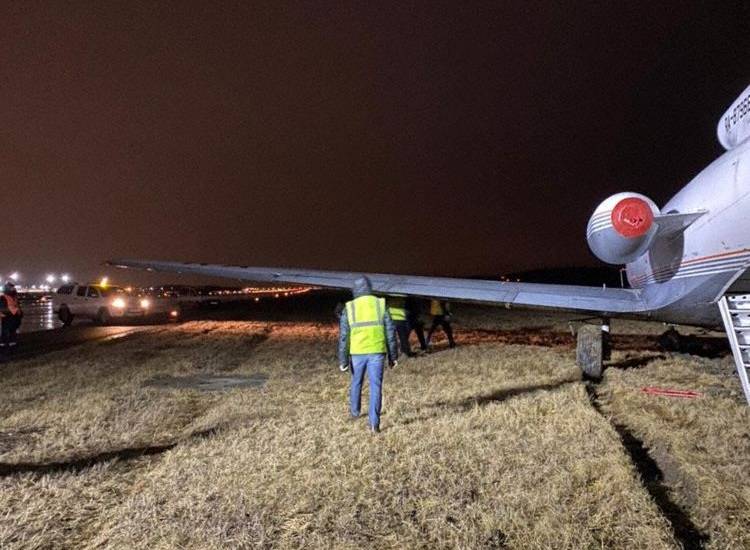 The following METARS were at play, at the time of the incident:
ULLI 091830Z 19009MPS 9999 -SHRA SCT030CB BKN046 04/M00 Q1007 R10L/290050 NOSIG=

ULLI 091800Z 18006G13MPS 140V250 9999 -SHRA SCT026CB BKN040 04/00 Q1007 R10R/290050 NOSIG=
If the reports that this is a weather-related incident are correct, it seems that the Vologda Yak-40 veered into the wind. The design of the Yak-40 is optimised for short-field operations. It features a low-wing loading, with a large vertical stabilizer and rudder, to give it good authority at low speeds. This could form part of the explanation into this incident.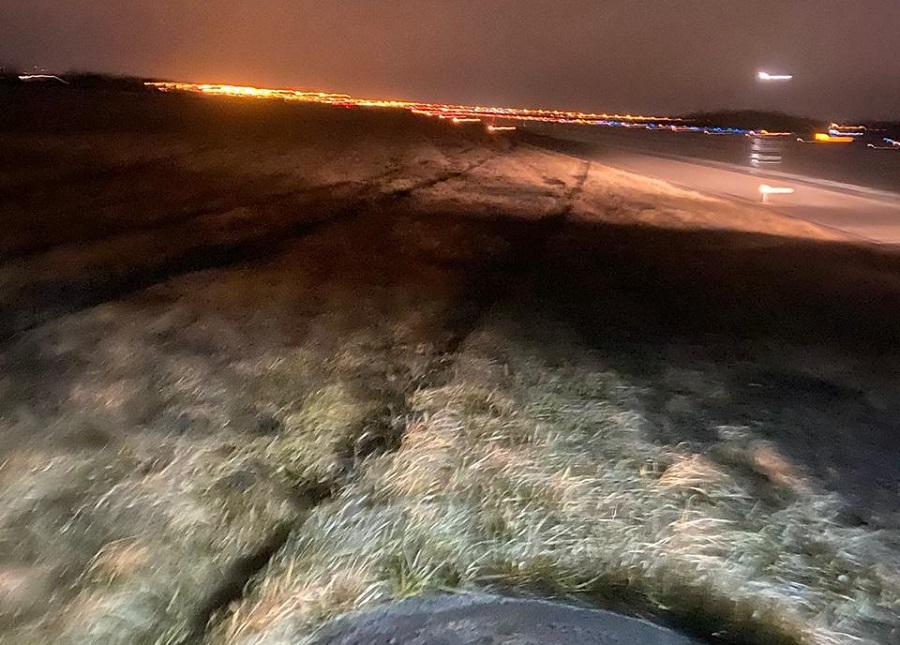 Fortunately, the aircraft's specification also called for a capability to operate from rough and unpaved runways. So it has large wheels and fat tyres! This probably explains why it fared rather well in the soft but hard-packed ground, next to the runway.
In addition to the Yak-40, Vologda also has helicopters and even some An-2 utility aircraft, to serve local communities.
All photos are from the Northwest Transport Investigation Department (IAC)