A UPS Boeing 747 freighter had to return to its origin airport, after its crew faced an engine fire, that they were unable to extinguish in the air.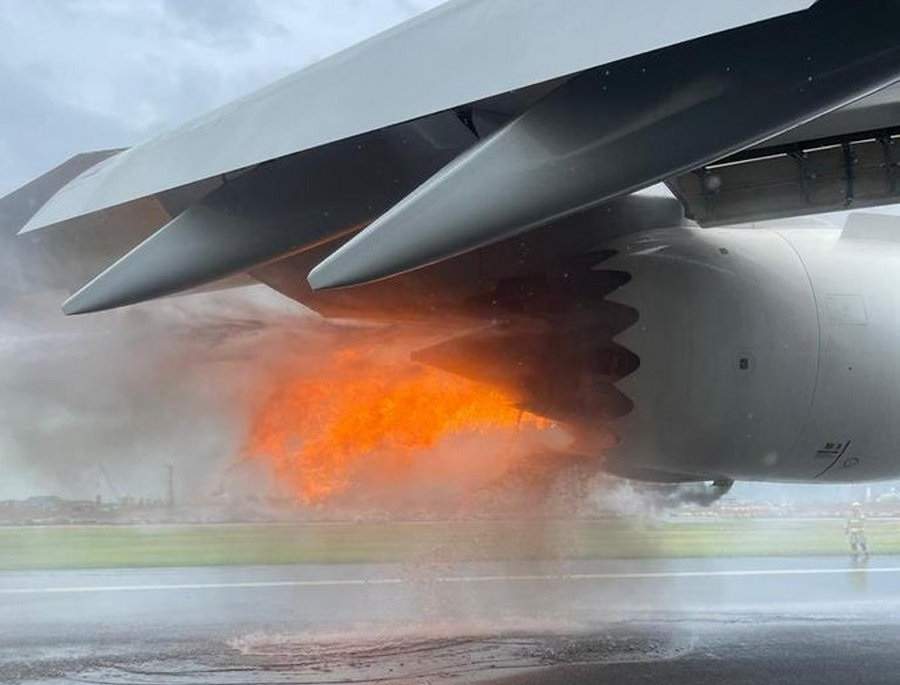 The crew were performing UPS flight 5X-3 from Hong Kong (VHHH), China, to Dubai (OMDB) in the United Arab Emirates. But as soon as they started their climb out of runway 07R, they knew something was wrong about engine No1. At 400 feet, the UPS crew saw indications that the engine exceeded limits, with the engine fire warning coming at 1500 feet.
The UPS crew shut down the engine, then discharged first one, then both fire bottles into it. However, the engine fire warning persisted. The crew stopped their climb at 7000 feet, and decided to return for an immediate landing, back into Hong Kong. And given the nature of their emergency, the crew could not circle around to dump fuel.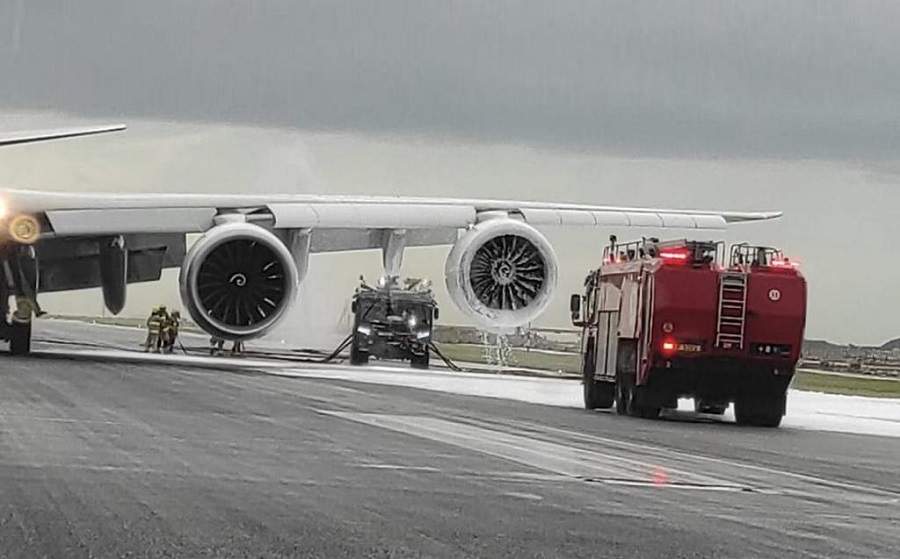 UPS 747 Landing Overweight After Engine Fire
So this would be an overweight landing: when the aircraft returned, it weighed approximately 426 tons. The maximum landing weight of the 747-8F is 350 tons. Even so, the UPS crew made a safe and uneventful (all things-considered) landing. The landed on Hong Kong's runway 07L, using up approximately 2500 metres (8,200 feet) of runway.
The UPS crew had brought their 747 back down just 15 minutes after take off, but engine No1 was still on fire. Airport fire crews doused the engine with water and foam, putting it out. There were no injuries. The aircraft landed back at 4:31am (UTC) on Tuesday, the 20th of July. And as of this writing, it is still on the ground in Hong Kong, over 48 hours later.
The aircraft affected by this engine fire is a UPS Boeing 747-8F, with tail number N624UP. It is essentially new, having first flown in in February 2020. It has General Electric GEnx engines. Originally, the jet would have gone to Russia's AirBridgeCargo. But it was one of the jets that caused tension between the airline and Boeing, when they (AirBridgeCargo) refused to take delivery. UPS picked up the jet last November.