The passengers and crew of a United Express flight suffered no injuries when their aircraft went off the runway in Wyoming earlier this week.
This incident happened on Tuesday the 27th of December. It involved flight UA-5094, a daily service departing from Denver International Airport (KDEN) at 8:51 pm local time. Its destination is Rock Springs Sweetwater County Airport (KRKS) in Wyoming. This is a flight that regional SkyWest is performing on behalf of United Airlines.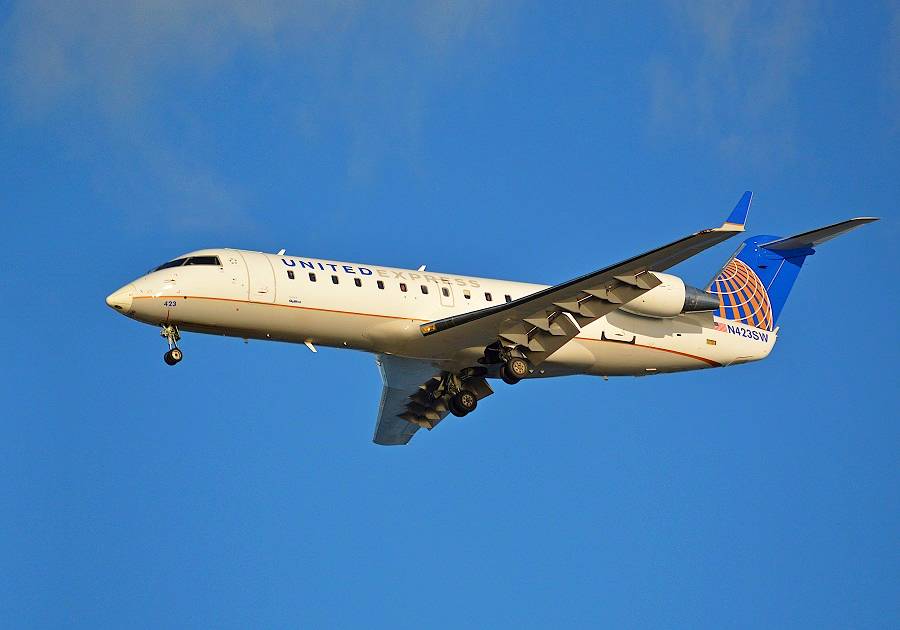 When this runway excursion happened, there were 47 passengers and three crew on board the United Express flight. The aircraft had departed from Denver on time, using runway 25. There are no reports of anything unusual happening during the flight itself, which lasted 42 minutes, with the aircraft climbing to FL300.
United Express – Runway Excursion or Overrun?
The runway excursion happened after the United Express flight reached its destination. The crew set up an approach into runway 27, touching down at 9:36 pm local time. It is not clear if the aircraft touched down later than normal. But according to flight tracking websites, the SkyWest crew managed to slow down to taxi speed. They would try to use the last exit, to vacate the runway.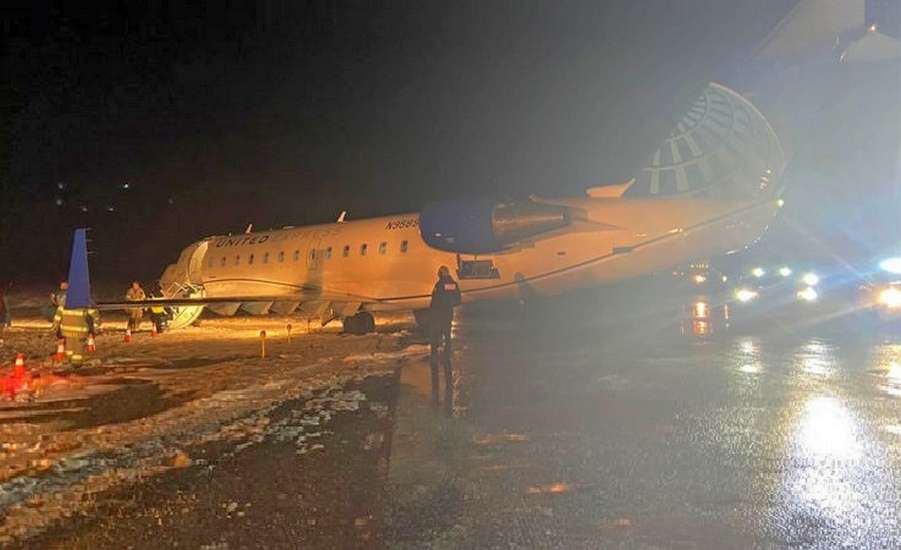 However, the United Express aircraft slid off the runway, as its crew was turning off. The aircraft was then unable to move from this position. The passengers and crew had to disembark there, which also meant that the runway had to close. Fortunately, there were no injuries, nor was there any damage to the aircraft in the event.
Since the aircraft went off the end of the runway, technically this event could be referred to as a runway overrun. However, the aircraft did appear to slow down to taxi speed before reaching the end of the runway. Local law enforcement described the condition of the runway as being covered in "black ice". The NTSB is investigating the incident.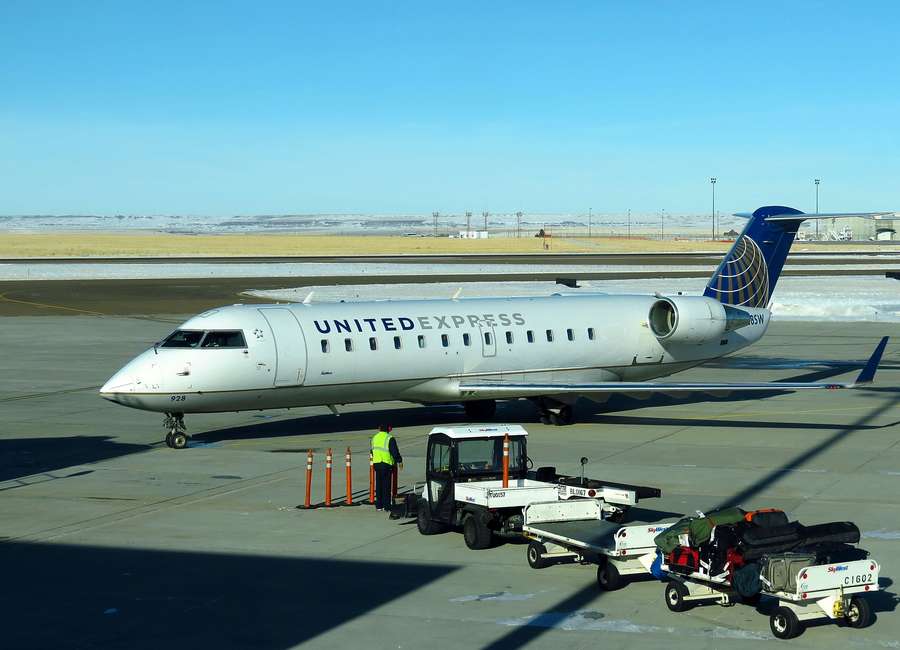 As of this writing, the United Express aircraft in this runway excursion (or overrun) incident is still on the ground in Rock Springs. The airline is reportedly planning to position it to Denver on Friday the 30th, before returning it to service later the same day. This is a Bombardier/Mitsubishi CRJ-200LR with tail number N958SW. SkyWest has been operating the nineteen-and-a-half-year-old aircraft for United since new.
Check out these latest videos from Mentour Pilot and Mentour Now on YouTube!