A Qatar 777 Freighter suffered some damage shortly after arriving in Chicago a couple of days ago. Fortunately, there were no injuries.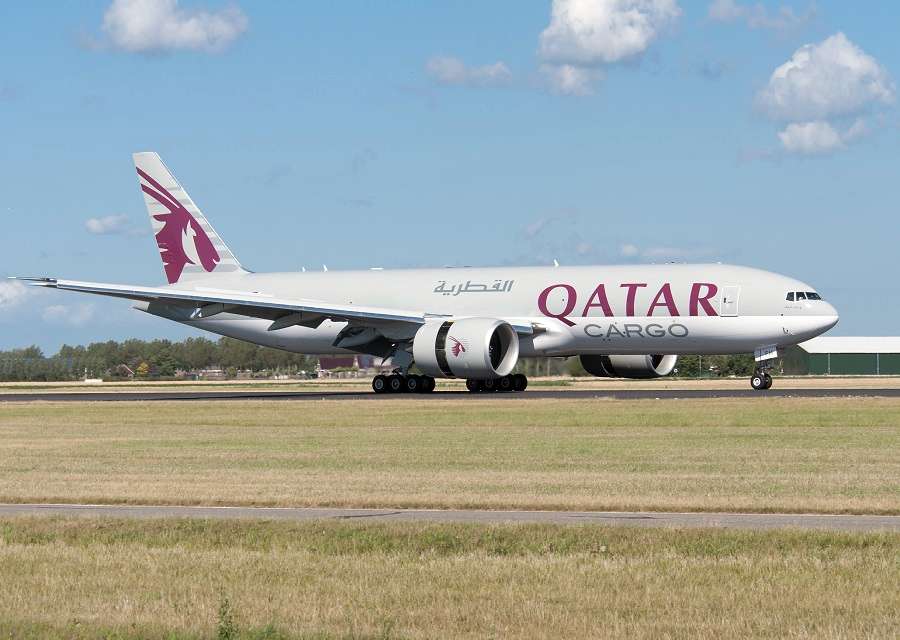 Ground incidents became a feature of the pandemic. This was largely because dwindling numbers of ground crews had to manoeuvre many aircraft, that operators had parked for the long-term. This also meant that the few operating aircraft often needed to use modified taxi routes, increasing the potential for errors. Conversely, now a ramp-up of operations and a lack of staff could cause some of the same problems.
This brings us to this ground incident involving a Qatar Airways 777 Freighter. It took place on Friday the 5th of August this year. The mishap involved flight QR-8141, on a leg between Atlanta Hartsfield-Jackson International (KATL) and Chicago O'Hare (KORD), in the USA. This was the last of three legs for QR-8141. It started out in Doha (OTHH), then stopped at Luxemburg (ELLX), before reaching Atlanta.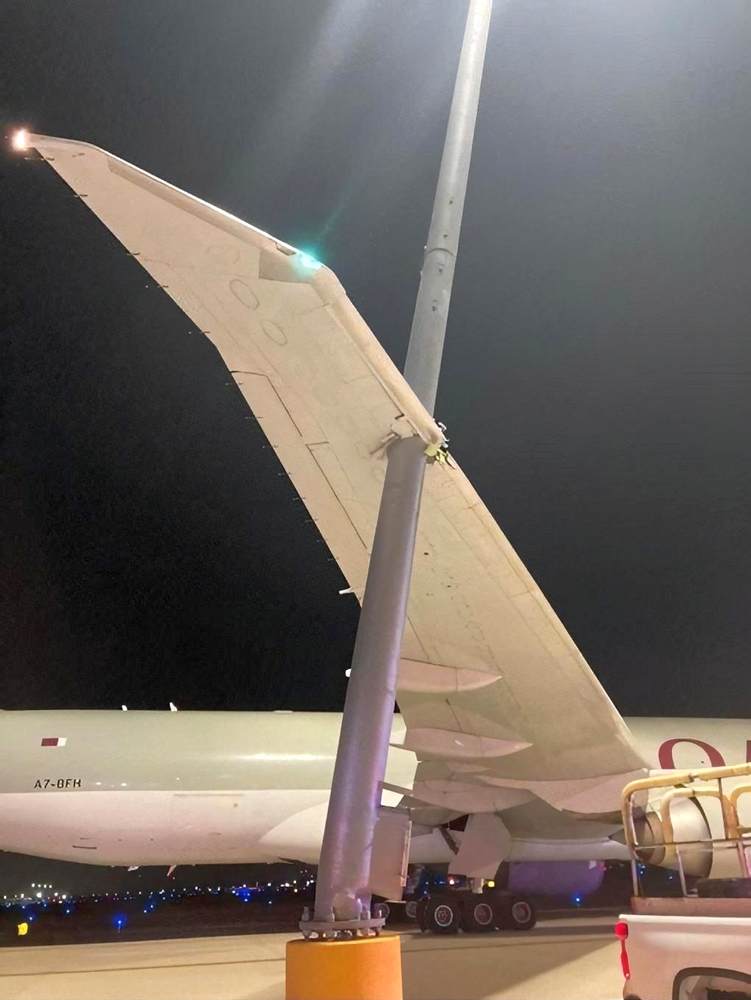 Qatar 777 Freighter – A Routine Flight?
The flight crew of the Qatar 777 Freighter took off from Atlanta using runway 27R. They cruised as high as FL330, before setting up their approach into Chicago O'Hare. The landing was as uneventful as the rest of the flight, using runway 10C. Afterwards, the crew taxied to the west and north, to reach O'Hare's cargo apron.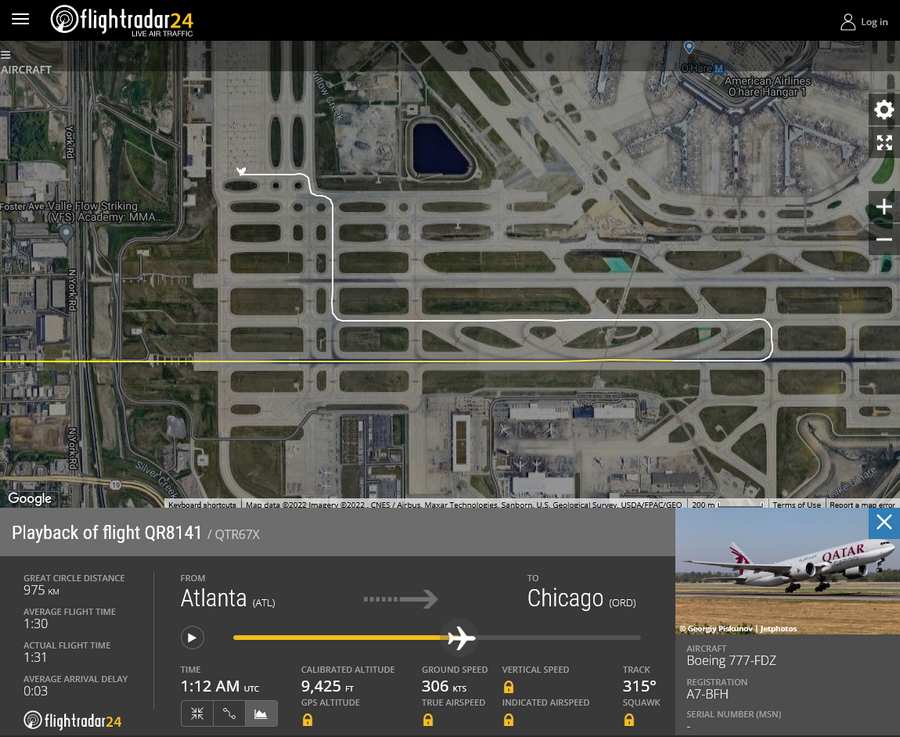 We don't know the circumstances of how the Qatar 777 Freighter crew had their mishap. There has been a fair amount of construction in O'Hare airport in recent years. So simply looking at a map or satellite image, doesn't necessarily show the reality on the ground. In any case, the Qatar widebody ended up at the edge of the Central Deicing Facility (CDF). It appears that this part of the facility could be intended for much smaller aircraft.
The right wing of the Qatar 777 Freighter hit a lighting pole. This caused significant damage to the aircraft – and to the light pole as well. A picture shows that the pole appears to have broken through the leading edge slats of the wing. As of this writing, the aircraft, a seven-and-a-half-year-old Boeing 777-FDZ (tail number A7-BFH) remains on the ground in Chicago.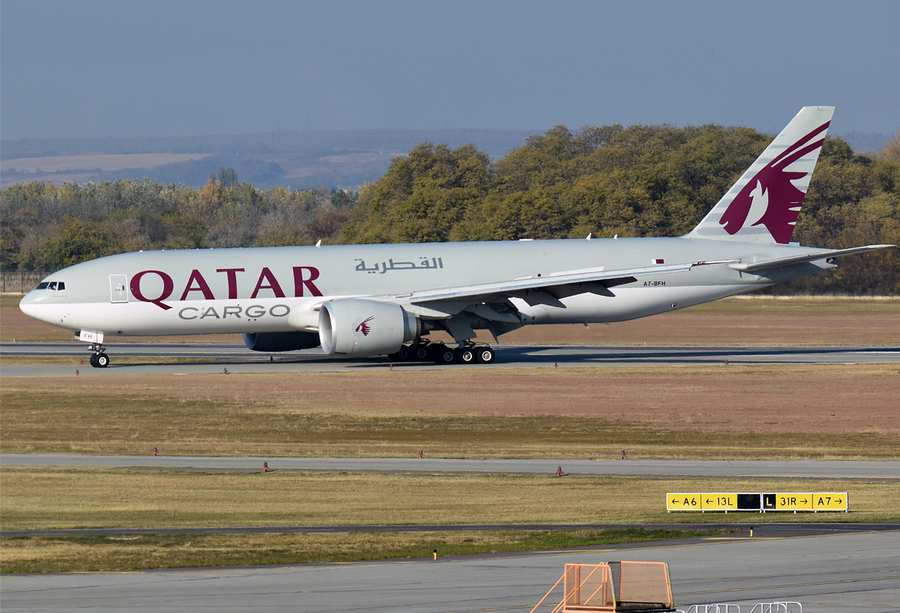 Qatar has a sizeable freighter fleet, consisting of 747 and 777 widebodies. The 777F makes up the bulk of the carrier's cargo fleet, with 26 aircraft in total. The only one of these that isn't currently in service, is the aircraft of this incident. Airlines with freighter fleets managed to keep a respectable cash flow going, during the pandemic. Qatar Airways currently has orders for 34 next-generation 777-8F freighters, with another 16 as options.