An Airbus A320neo belonging to Pegasus Airlines, landed in Basel, Switzerland, with the nose gear rotated 90 degrees. There were no injuries.
The aircraft was performing flight PC-939, from Istanbul-Sabiha Gökçen International Airport, Turkey, to the Basel/Mulhouse airport, on the Swiss-French border. The Pegasus A320neo had an otherwise uneventful flight, then made a straight-in approach and landing at runway 15 in Basel. There is no information at this time about any communications the crew may have had with ATC.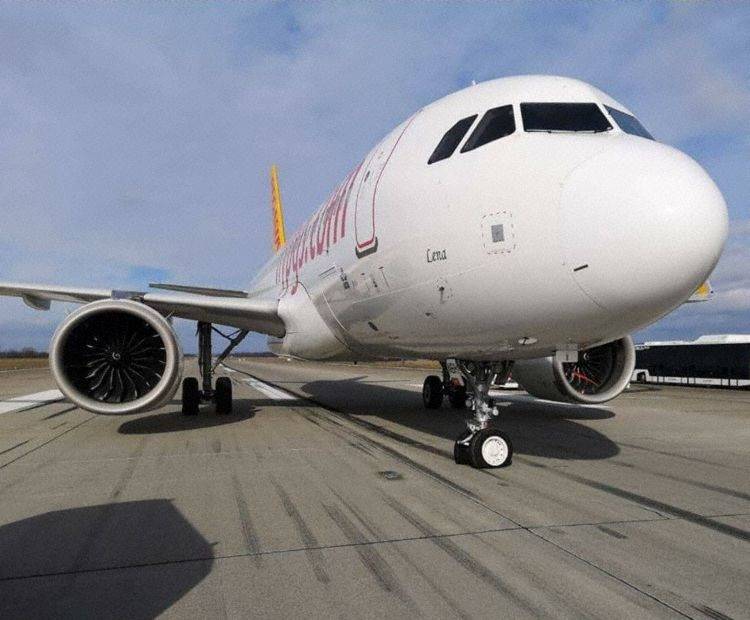 However, the aircraft did not perform a missed approach or a hold, during its flight. The Pegasus A320neo landed, and came to a halt right on the runway centreline. This is unusual. In previous similar nose gear malfunctions, crews liked to get visual confirmation of the problem. So this raises the question of whether the crew was aware of the problem.
The Pegasus aircraft is a 4-year-old Airbus A320neo, registration TC-NBH. The airline named it 'Lena'. It has two CFM LEAP-1A engines. Pegasus is the first operator of the aircraft. There are no reports of an evacuation after the incident. Nor is there any information regarding the number of passengers and crew on board.
Pegasus A320neo incident aftermath
From the picture above and others in social media, there are no indications of slides having been used. We also don't see any signs that fire crews sprayed water or foam on the Pegasus A320neo, after its stop. This is further indication that there was no advance warning that the incident would happen. But happily, the aircraft is intact.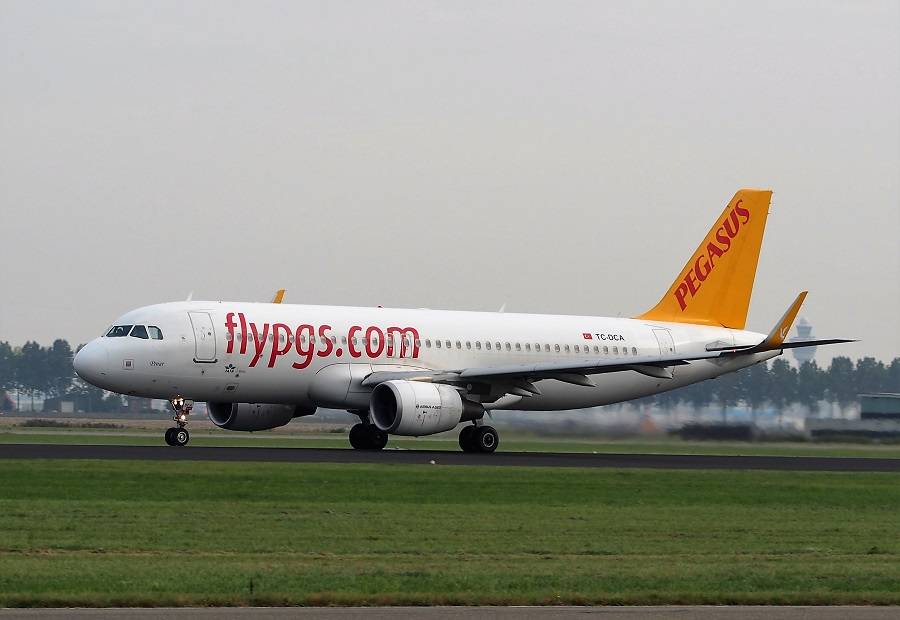 Of course this is not the first such incident. What we see in the pictures will remind to many the 2005 JetBlue A320 landing at LAX. But actually, the adventure that befell the Pegasus A320neo is the fifth such incident. The 2005 JetBlue one, was the second. There were three more, in the US, Spain and South Korea. The last one only happened in April 2019.
Airbus has introduced software fixes to what it believed to be the cause of this issue. And what is interesting here (other than the lack of warning) is that the aircraft is quite new. Fortunately, in all five cases where this happened, the result was the same. Two flat tyres, two damaged wheel rims, and little else.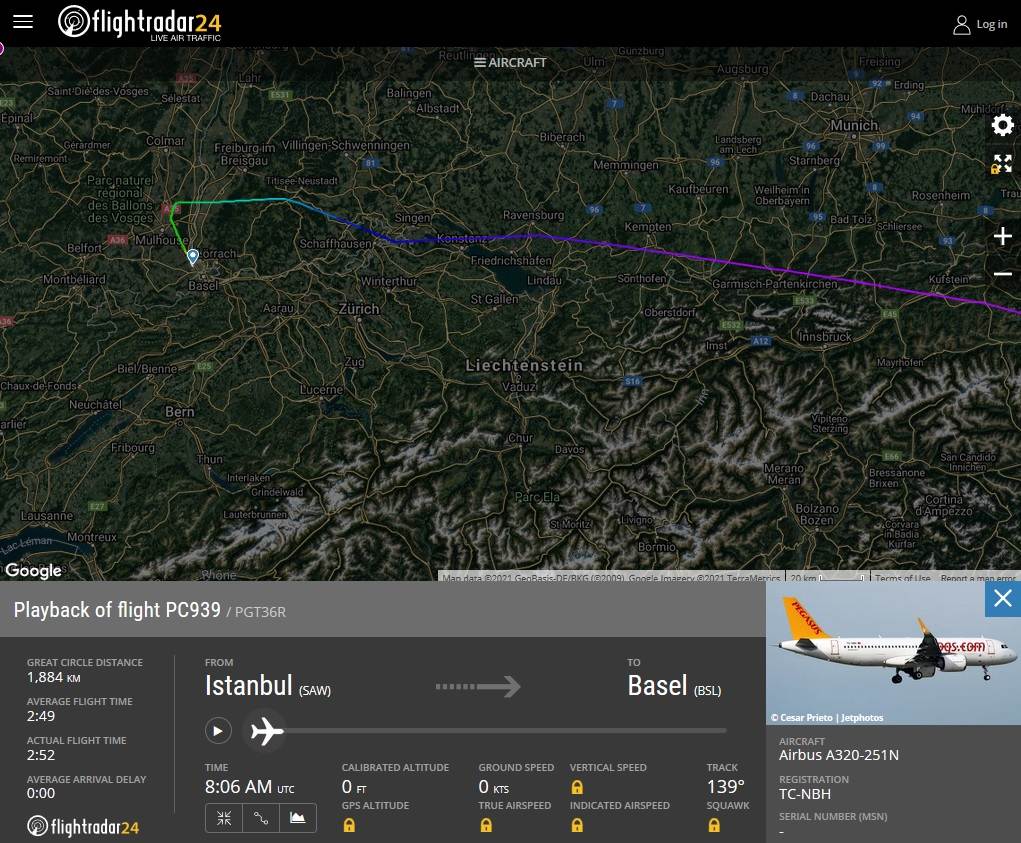 The difference here is that the Pegasus A320neo came straight in for a landing. The low traffic in the pandemic does mean that airspace is less busy, and airliners land quicker. But in all previous cases, the crews got enough warnings in the cockpit, to take their time and troubleshoot the issue. This typically involved a hold, for the crew to perform their checklists. This was before or after a low approach with a tower inspection.
Thankfully, the aftermath here is much less dramatic than the airline's previous incident. We will update this article if more information becomes available.
Source: AvHerald