The crew of a Saab 340B turboprop learned that they lost a nose wheel shortly after their takeoff a few days ago! They managed to land safely.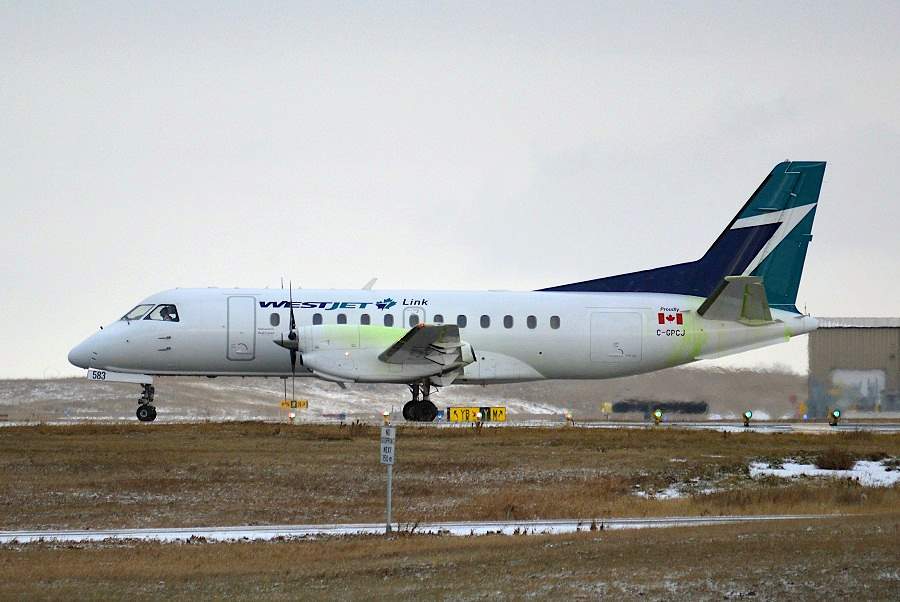 This incident took place on the 28th of May this year. It involved a Pacific Coastal crew, that was performing flight 8P-3065/WS-3065 on behalf of WestJet. This is a domestic flight, flown three times a week, departing from Lloydminster Airport (CYLL) in Alberta, Canada. Its destination was Calgary International (CYYC), also in Alberta.
The flight on the 28th of May had 22 passengers and 3 crew on board. It departed Lloydminster using runway 26. But as they rolled down the runway, the crew felt a vibration coming from their nose gear. After their takeoff, they were able to retract their landing gear – unaware that they had left a nose wheel behind.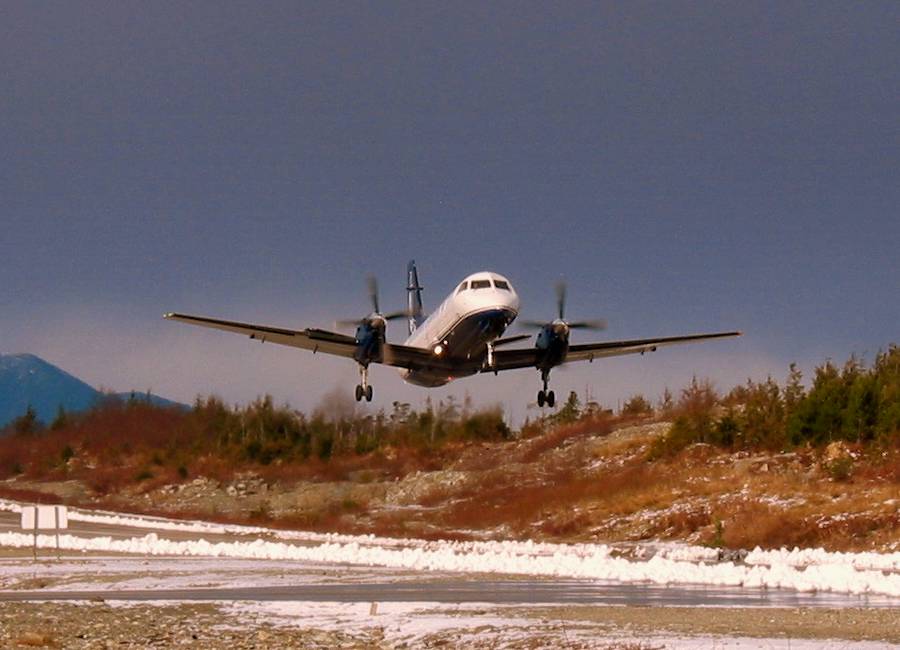 "You Lost A Nose Wheel On Takeoff"
The crew couldn't find any abnormal indications, that would explain the vibration, so they continued to their destination. But later in the one-hour flight, air traffic control informed the crew about the loss of a nose wheel during takeoff in Lloydminster. Upon hearing this news, the crew declared an emergency.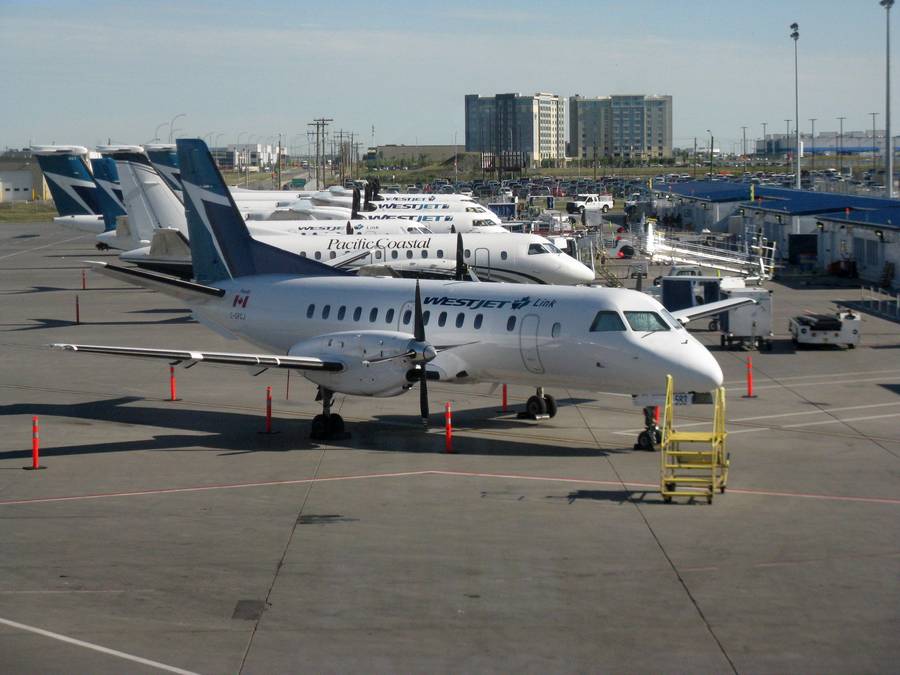 We don't know how long into the flight the crew learned that they now were one nose wheel short. But they decided to continue to their destination, requesting that emergency services there stand by. They also decided to make a low approach at Calgary, at about 400 feet, with their gear selected down.
As the crew made their low approach over runway 17L, observers on the ground could see that it was the right nose wheel that they lost on takeoff. The Pacific Coastal crew then made a second approach, back to runway 17L. They were able to land successfully, being met by emergency services soon afterwards. Interestingly, they then taxied to the apron on their own power.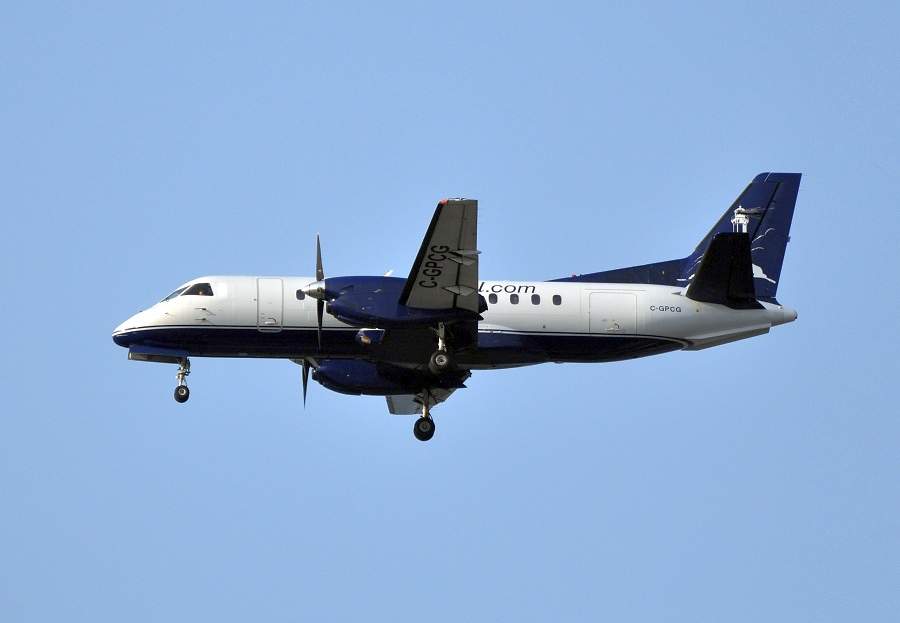 Canada's Transportation Safety Board (TSB) reported made a statement on this incident. It indicated that the nose wheel detached itself on takeoff, because of an apparent maintenance issue. The right nose wheel outer bearing failed, because of a lack of lubrication.
The aircraft has since returned to service. This is a 29-year-old Saab 340B, with registration C-GOIA. It has been with Pacific Coastal, in its own colours (not WestJet's) since 2015. It has previously flown with a number of different regional carriers in Canada and the US, on behalf of operators like US Airways and American Airlines.