A National Airlines A330 was involved in a ground collision after a flight from the United States, colliding with a light pole while taxiing.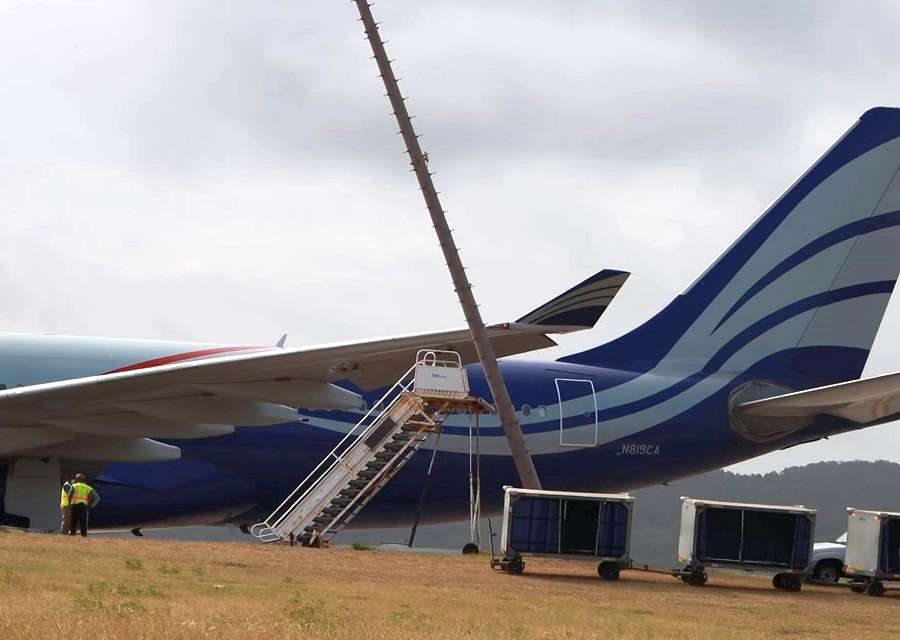 This incident happened on Sunday, the 1st of May. It involved National Airlines flight N8-761, which appears to have been a chartered service. The aircraft flew from Portsmouth International Airport (KPSM) in New Hampshire, United States, to Basseterre Robert L. Bradshaw International (TKPK) in Saint Kitts and Nevis, in the Caribbean.
The chartered flight itself appears to have been uneventful. Three hours and forty-six minutes after departing from runway 34 at Portsmouth, the National Airlines A330 flight landed on runway 07 at Basseterre. Its crew were taxiing it to the ramp when the aircraft hit a light pole with its left wing. The event happened at a fairly low speed.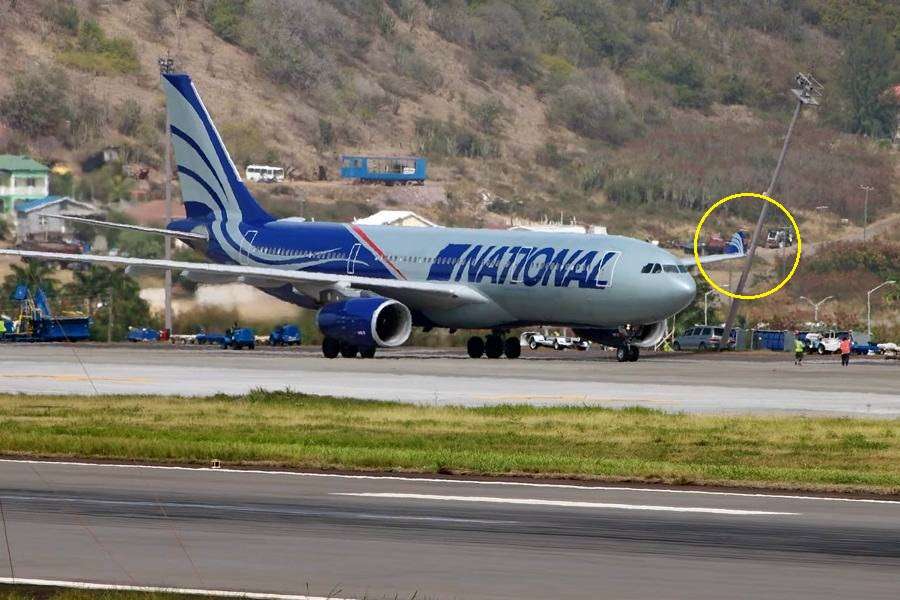 National Airlines A330 – First Passenger Jet
The crew stopped their aircraft immediately. It isn't clear how many passengers were on the flight. National often flies executive customers, military personnel or sports teams. In any case, there were no reported injuries from the flight. The National Airlines A330 remained in the same position, while ground crews ensured that the light pole wouldn't cause more damage.
The extent of the damage the aircraft suffered in the incident is unclear. By its nature as a charter carrier, National flies in many airports that its crews aren't familiar with. This particular aircraft had not flown for almost two days, before this flight. The National Airlines Airbus A330-200, tail number N819CA, is the only Airbus in the company's fleet.
The thirteen-year-old jet first flew for Avianca, in May 2009. Just under ten years later, Thomas Cook then picked it up, months before closing its doors. National got it in March 2020. The acquisition of this aircraft marked a departure for the airline, from its previous operations.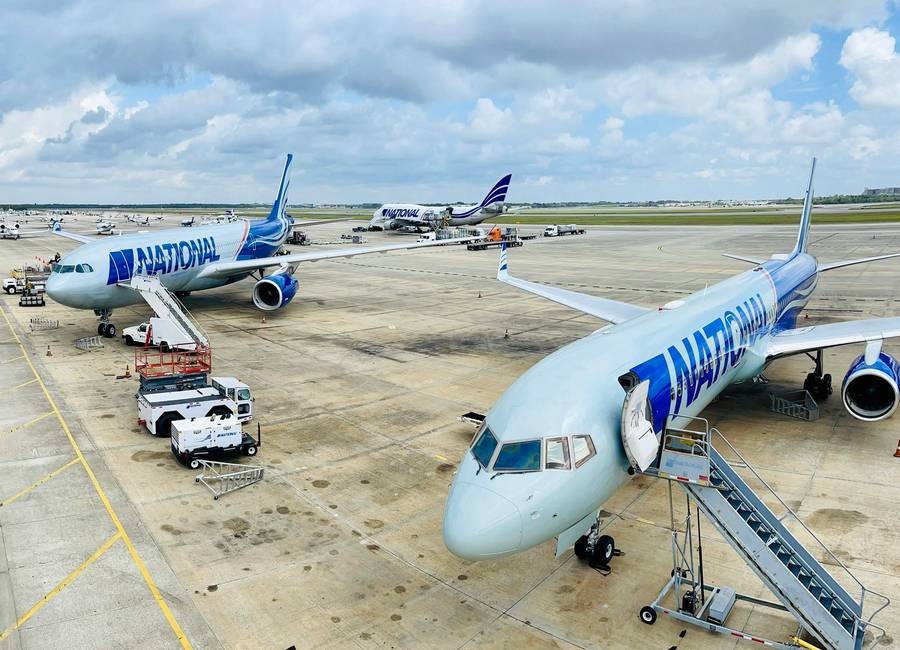 Until recently, the airline was a cargo-only operator, with a fleet of 747-400 Boeing converted freighters. The A330 was the first passenger aircraft for National Airlines. About a year after picking it up, the airline also got a Boeing 757. The airline still has only eight aircraft, but it seems to be expanding to a new market.