An Iberia A350 hit a vulture while on final approach, sustaining damage in its nosecone. The aircraft went on to make a safe landing.
The incident happened on the 27th of October. It involved Iberia flight IB-6586, from Bogota El Dorado (SKBO) in Colombia to Madrid Barajas (LEMD) in Spain. The aircraft and its crew were nearing the end of their very long flight, being on final for runway 32L. This is when the Iberia A350 crossed paths with a rather unfortunate vulture.
The A350 hit the bird with its radome, i.e. its nose. There are multiple pictures and videos of the incident, including these, that a Mentour follower sent to us. It appears that the radome of the Iberia Airbus initially deformed, as the aircraft hit the vulture. Then the fibreglass radome returned to its shape, capturing the bird's body.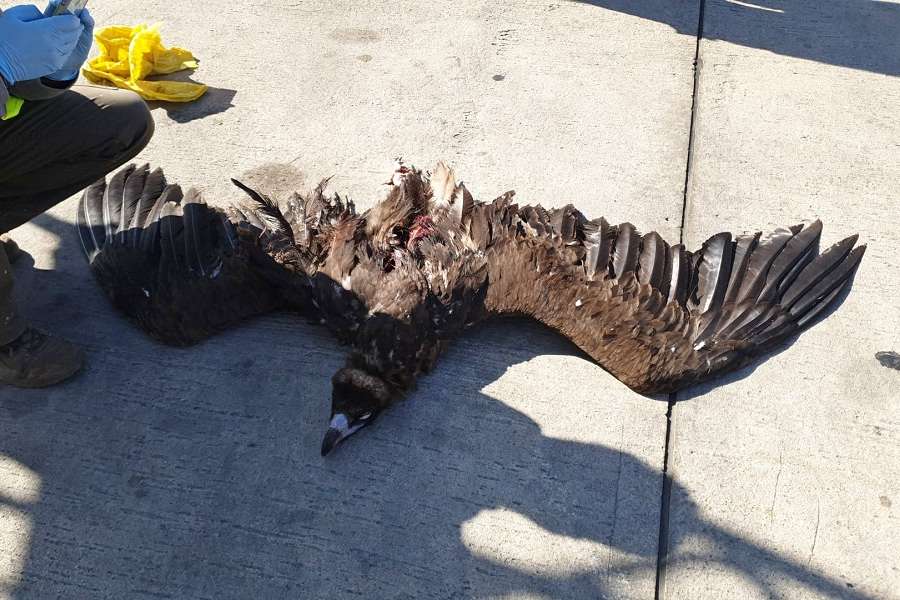 The Iberia A350 And The Vulture
After birdstrikes like this, authorities like to examine the bird, to see what it's eaten, perhaps attracting it to the airport's vicinity. Often, finding the bird to do this, is difficult – unlike in this incident. But in this case, the vulture that this Iberia Airbus hit, very probably isn't a regular inhabitant in the area.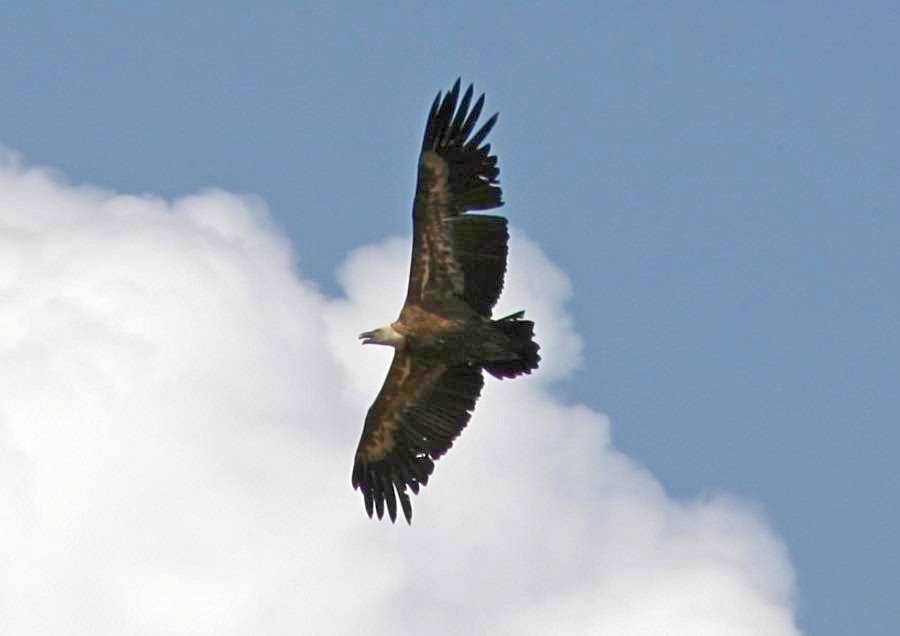 Several types of vultures around the world are endangered animals. They are invaluable for removing potential sources of infestation, in the ecosystem. Typically, they prefer mountainous terrain, avoiding flat plains. But occasionally, changing wind conditions can lead them astray, as they soar over long distances. This vulture probably came from one of the several mountainous areas around Madrid.
As for the Iberia A350, the impact with the vulture may also have affected some of its air data sensors. Pictures show that the combined pitot/AoA sensors on the first officer's side were in the path of the bird debris. But the pilots landed their jet just 90 seconds after the incident, suggesting that they had no immediate control issues.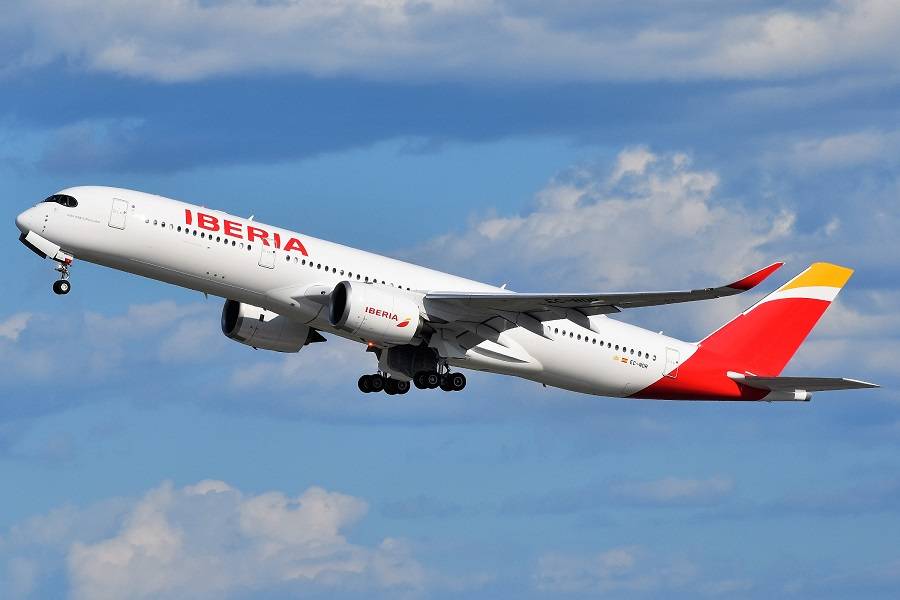 The extent of the damage to the aircraft is unclear. But as of this writing, this A350 has not flown again, four days later. It appears that the airline intends to operate it again tomorrow afternoon, for a flight to Lima (SPJC), Peru. The Iberia aircraft hitting this vulture is an Airbus A350-941, with tail number EC-NDR. The jet is only 2.5 years old, first flying in May 2019.
Our thanks to Andres, for the post-incident pictures