A Frontier Airlines A320 arriving in Washington DC had a runway excursion incident, just before overrunning the runway. There were no injuries.
It happened yesterday (4th of June). The incident aircraft was performing Frontier flight F9-538, from Denver (KDEN), CO to Washington National (KDCA), DC, in the USA. The aircraft had departed Denver with about a 45-minute delay, but was arriving only about 15 minutes late, at 10:15pm local.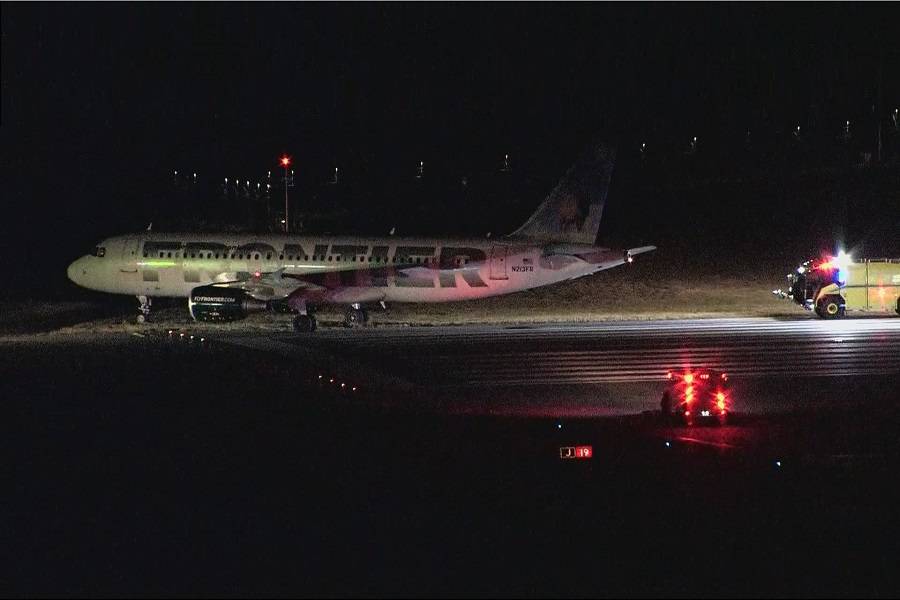 Frontier's incident aircraft landed on runway 01. But rather than stopping on the runway, the aircraft continued almost to the end. Just before going into the runway overrun, the aircraft veered to the right. It eventually came to a stop with all of its wheels on soft ground, still very close to the runway. The aircraft's nose gear was just abeam the end of the runway.
The incident aircraft had 151 passengers and 6 Frontier crew on board. There was no emergency evacuation. Rather, everyone disembarked using airstairs and took buses to the terminal. Airport and airline staff were able to push the aircraft back onto pavement. They then towed it to the apron, with no further incident. As of this writing, the aircraft is still on the ground in Washington.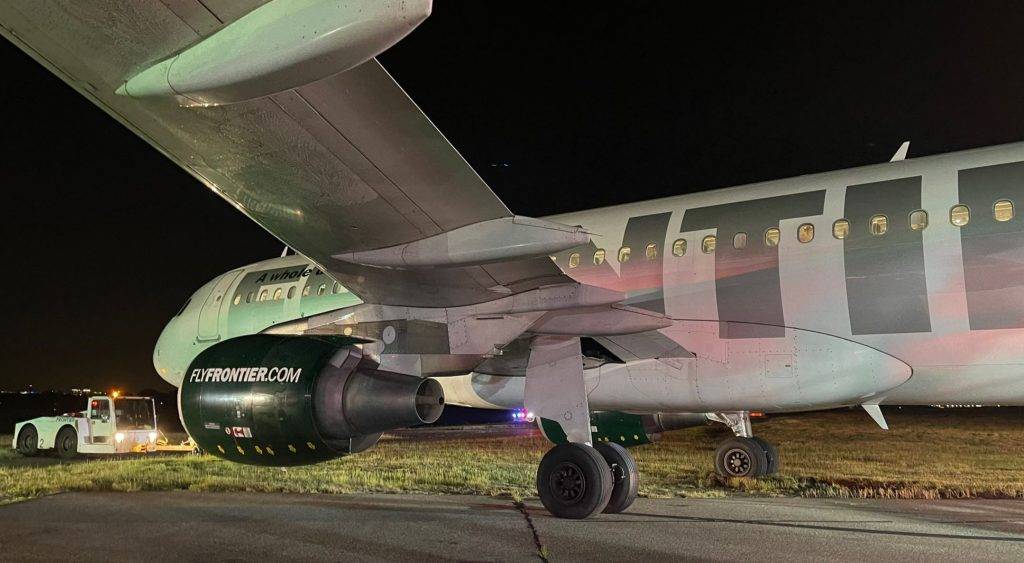 Lead-up To The Frontier Incident
There is no further information from Frontier or the airport at this time, about the causes of the incident. We do know that the aircraft was landing with about a 5-knot tailwind. There was good visibility. Also, it appears that ATC instructed the aircraft's crew to maintain 170 KIAS or greater until 5 DME.
According to AvHerald, ADS-B data shows the aircraft crossing the threshold at 50ft AGL, doing about 160 knots over ground. Runway 01 at Washington National is 7,170 feet (2,186 meters) long and it appears that it was dry during the Frontier incident.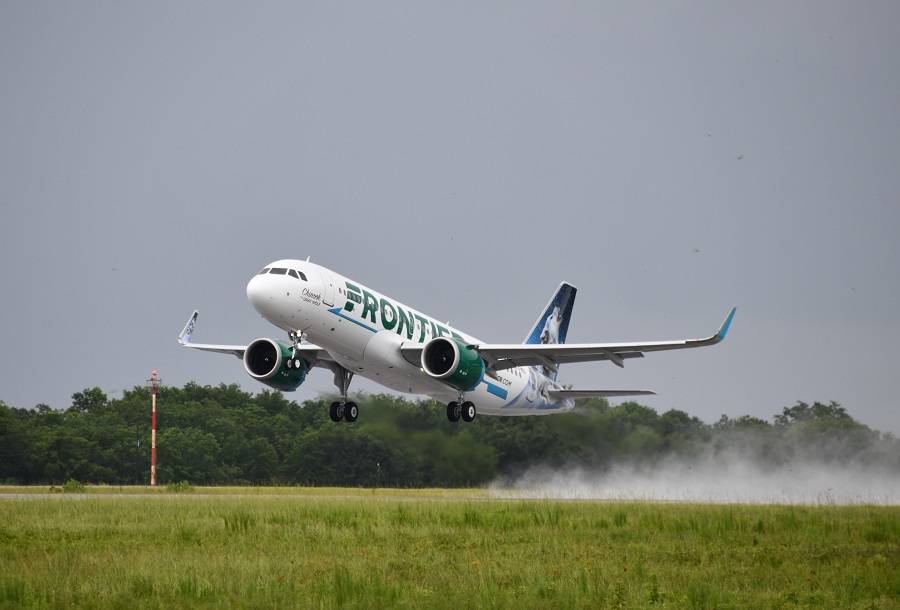 The Frontier aircraft in this incident is an Airbus A320-214 (CFM-56), with registration N213FR. The jet is just over 10 years old, having first flown in April 2011. It belongs to lessor ACG Montana, but has been operating for Frontier Airlines from new. After a couple of configuration changes, it now seats 180 passengers in an all-economy layout.
There have been some ground incidents recently, involving aircraft that had just come out of medium of long-term storage. The Frontier Airbus A320 in this incident isn't one of them, however. It has been in regular use over the past few days, and doesn't appear to have been in 'stored' status in the last year.