The crew of a Delta Connection CRJ-900 had a wing tip strike during their landing roll, in windy conditions. There were no injuries.
This incident happened on Saturday the 30th of July this year. It involved flight DL-5239, that Endeavor Air flies on behalf of Delta Air Lines, as Delta Connection. It takes off from Cleveland Hopkins International (KCLE) in Ohio, heading for New York's LaGuardia Airport (KLGA). This is a daily service, that departs at 2:41 pm local time on Saturdays. It typically lasts just over an hour.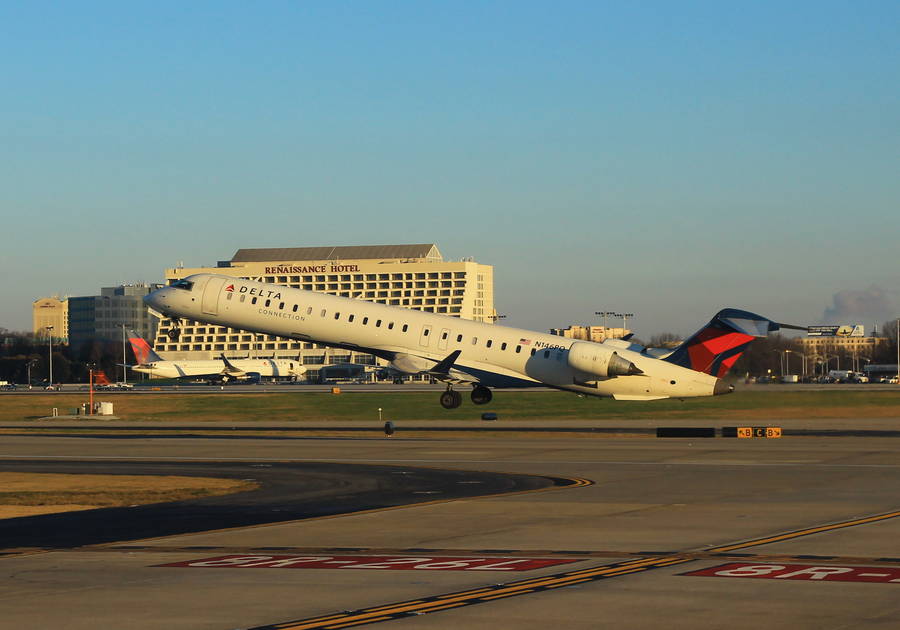 For this Delta Connection flight, the airline typically uses a CRJ-900. On the day of the incident, the flight took off using runway 06L, with a fifteen-minute delay. The departure, climb and cruise at FL270 appear routine. As they got closer to their destination, the crew set up an approach for runway 04 in LaGuardia.
Delta Connection CRJ-900 Hits Some Gusts
But the crew of the Delta Connection CRJ-900 would have to deal with a crosswind and some wind gusts. They touched down at approximately 4:00 pm local time (20:00 UTC):
KLGA 301951Z 33013G17KT 10SM SCT070 BKN250 30/12 A3002 RMK AO2 SLP166 T03000117=

KLGA 302051Z 30007KT 10SM SCT070 SCT250 31/12 A3003 RMK AO2 SLP167 T03110117 55002=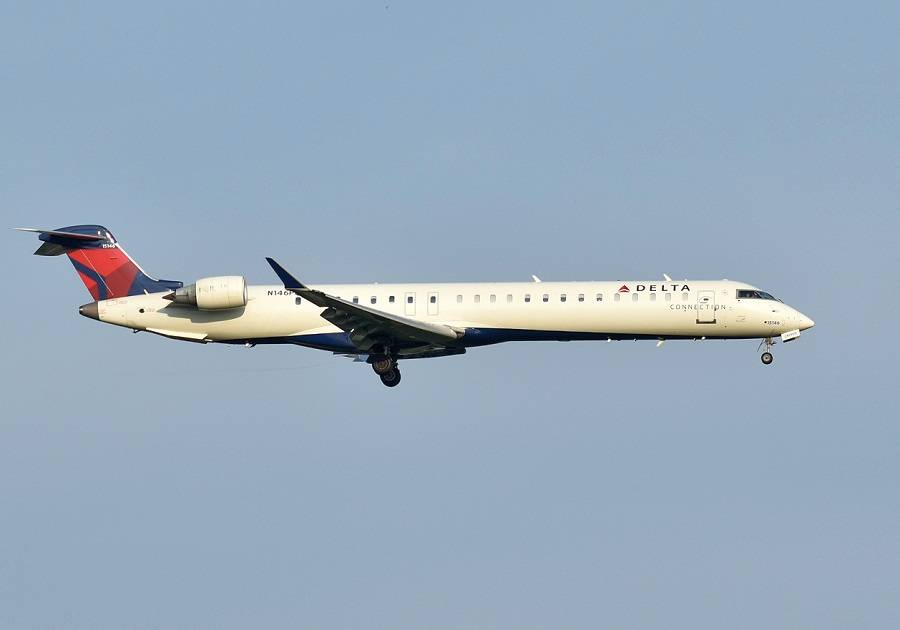 In these conditions, it appears that the aircraft's right wing tip hit the runway during the landing. We don't know how many passengers and crew were on board this Delta Connection CRJ-900 at the time. But none suffered any injuries, and the crew could taxi their aircraft normally to the apron. The disembarkation was routine.
Fortunately for the airline, the incident didn't ground this aircraft for very long. Before its next flight, the Delta Connection CRJ-900 remained on the ground for just shy of 48 hours. This was a routine commercial flight, and the aircraft appears to have remained in service since then.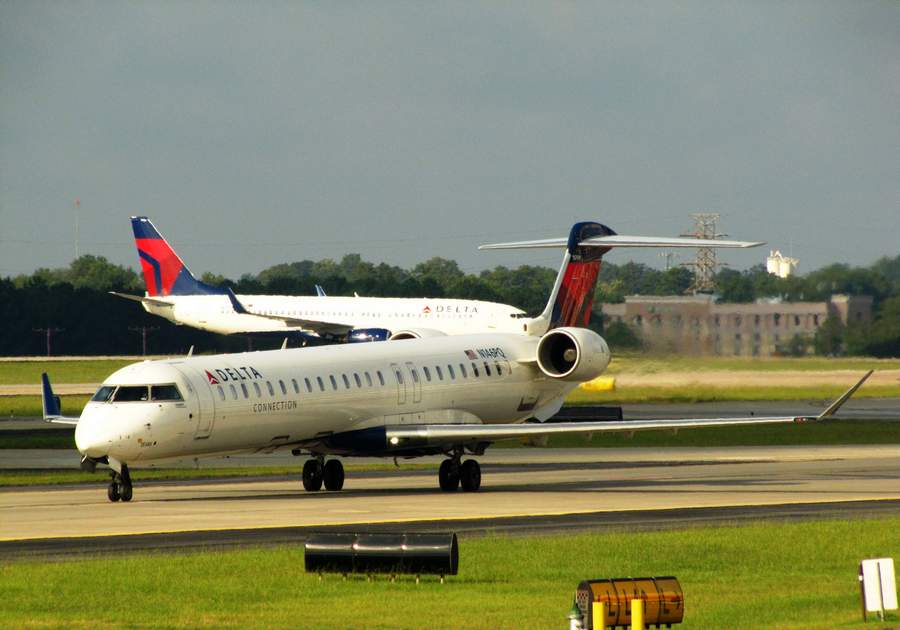 This aircraft is a Bombardier (now Mitsubishi) CRJ-900LR, with tail number N146PQ. It is nearly fifteen years old, first entering service in October 2007. A number of regional carriers have flown it for Delta Air Lines since then. The airline has no fewer than 163 of these aircraft.