A GoJet CRJ-550, flying for United Airlines, had to return for landing after taking off with a ground personnel headset still attached!
The incident happened on Wednesday, the 17th of November. It involved a GoJet CRJ-550, performing flight UA-4422, on behalf of United Airlines. This was from Newark Liberty International (KEWR) in New Jersey to Rochester International (KROC) in New York, USA. This was an afternoon flight, set to depart Newark at 15:30 local time.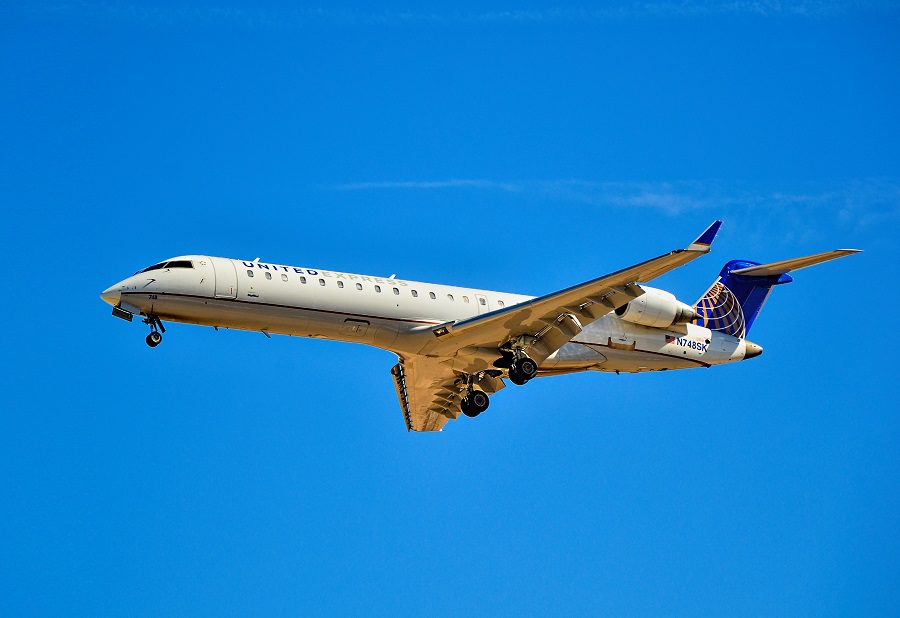 The aircraft pushed back from Gate 24A at Newark's A Terminal a bit late. The GoJet crew took off using runway 22R at 15:52 but quickly stopped their climb. The crew of the CRJ-550 told ATC that they would need to return for landing because a headset appeared to still be connected to the aircraft!
The GoJet flight levelled off at 2,000 feet. The flight crew turned right, lining up and landing on runway 11. We don't know if the headset was still present when the CRJ-550 crew landed back in Newark. In all, the GoJet aircraft had spent approximately 15 minutes in the air. It had taken off and landed in the daytime.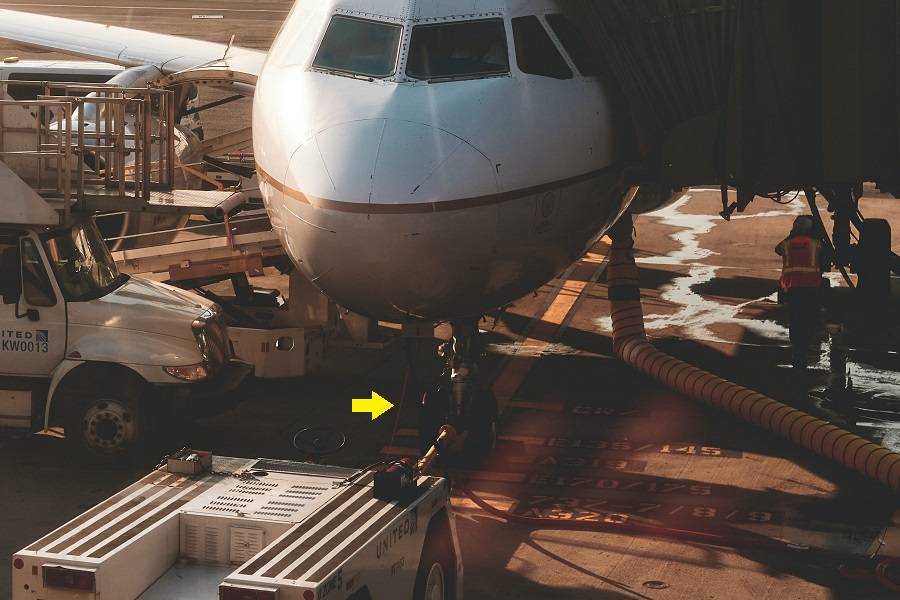 Plugging In a Headset On A CRJ-550
Whether the headset was accounted for or not, the CRJ-550 took off again a bit under two hours later. Again, there is little information about the event, so we don't know if the two-hour interval had to do with the incident. The delay might well have been due to crewing considerations. In any case, the flight eventually reached Rochester at 18:44, instead of the scheduled 16:50.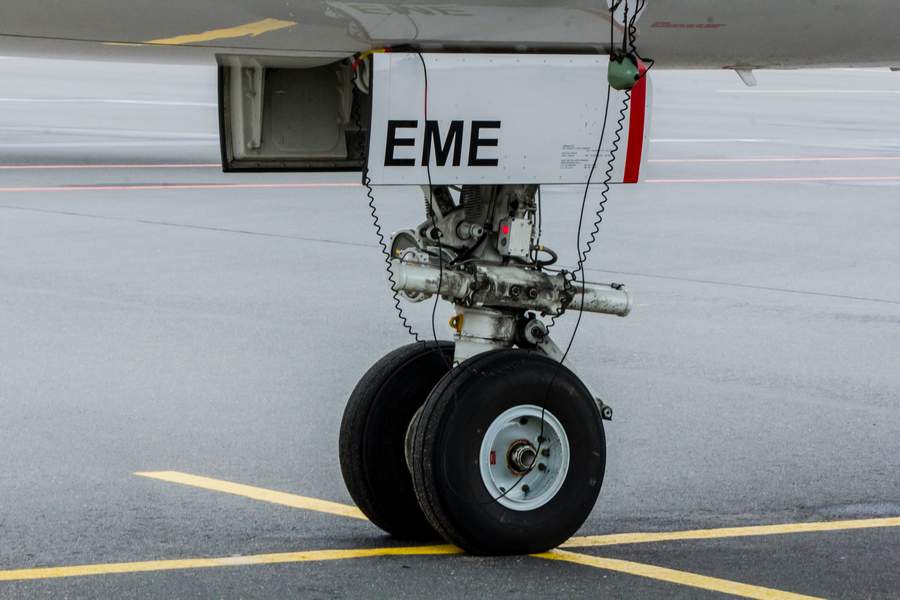 Ground crews, such as push-back crews, often use plug-in headsets, to communicate with pilots on the flight deck. The CRJ-550 is a relatively small aircraft, but it still needs a pushback from time to time, so it has a means for a mechanic to attach a headset to its exterior. Depending on the aircraft, these headsets plug in somewhere in the nosewheel well, or to a dedicated separate panel. Aircraft typically have connections for ground power at the same or a nearby position.
So we don't know how a ground crew member forgot his or her headset on (or under?) the CRJ-550. Thankfully, it appears that the aircraft didn't suffer any serious damage, since it returned to service very quickly. The jet is a Bombardier (now Mitsubishi) CRJ-550, with tail number N538GJ. GoJet has been operating the 15-and-a-half-year-old aircraft for its entire time in service.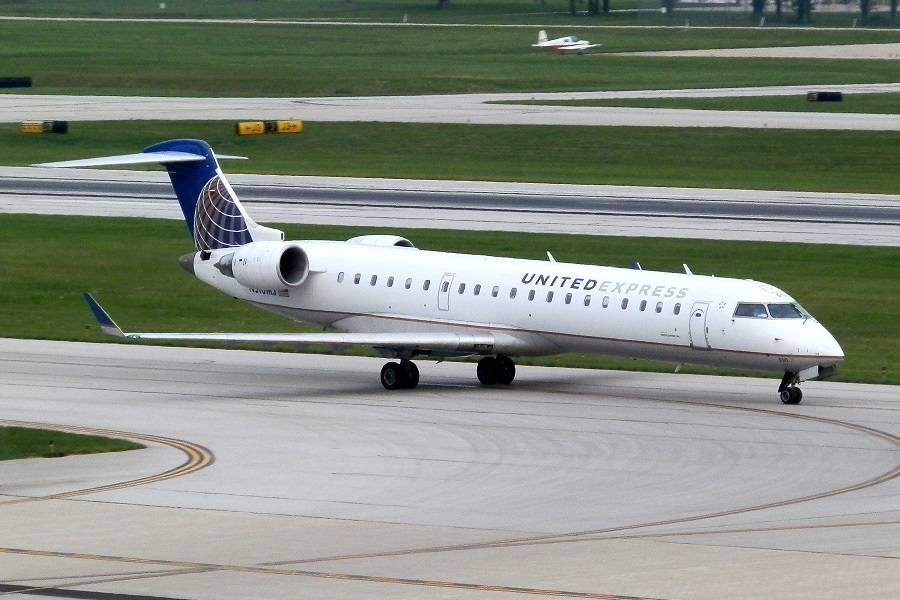 The jet actually started out as a CRJ-701ER. GoJet converted it to CRJ-550 status in 2019. The 550 is the same externally as a 700. The latter has 70-75 seats, in an all-economy layout. The 550 has a premium-heavy 50-seat layout, that has been quite popular with passengers.