An Edelweiss A320 blew three tyres, after its crew decided to reject their take-off. There were no injuries, but the aircraft couldn't move off the runway.
The incident happened on Tuesday the 17th of August. The aircraft was about to depart for Edelweiss flight WK-348 from Zurich (LSZH) in Switzerland, to Heraklion (LGIR) in Greece. The crew began accelerating down runway 28 in Zurich, but rejected their take-off as they reached approximately 90kts (over ground).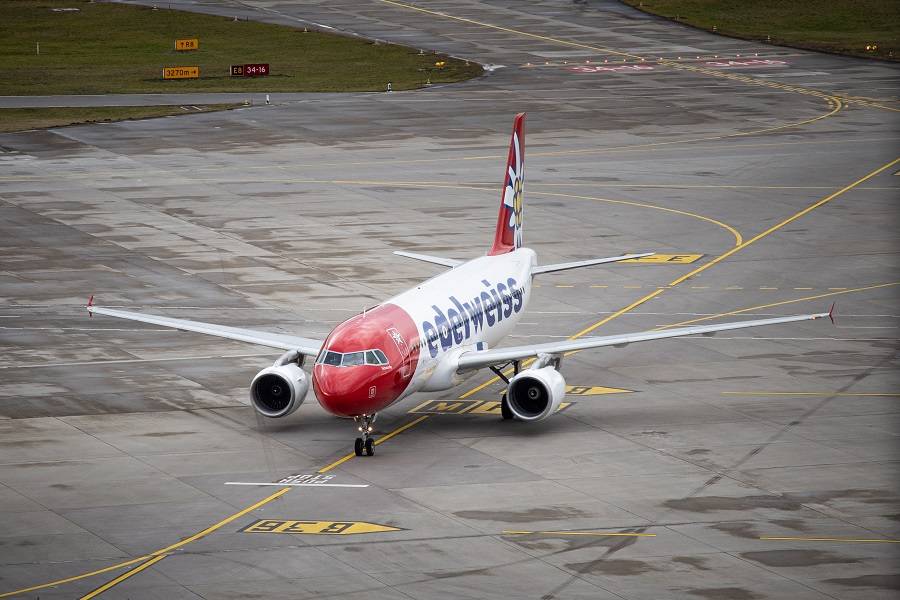 The pilots managed to stop their aircraft, after covering about 820 metres (2,690 feet). But in the process, the A320 blew three tyres in its main gear. Emergency crews soon approached the aircraft, and requested that the flight crew turn off their engines. This suggests that they still had concerns about fire in the landing gear.
Passengers later reported that there was a big bang as the aircraft accelerated down the runway. Then it began to shudder, and eventually they could smell burnt rubber, after the A320 blew these three tyres. However, the passengers did not have to evacuate. They eventually disembarked on the runway, using airstairs.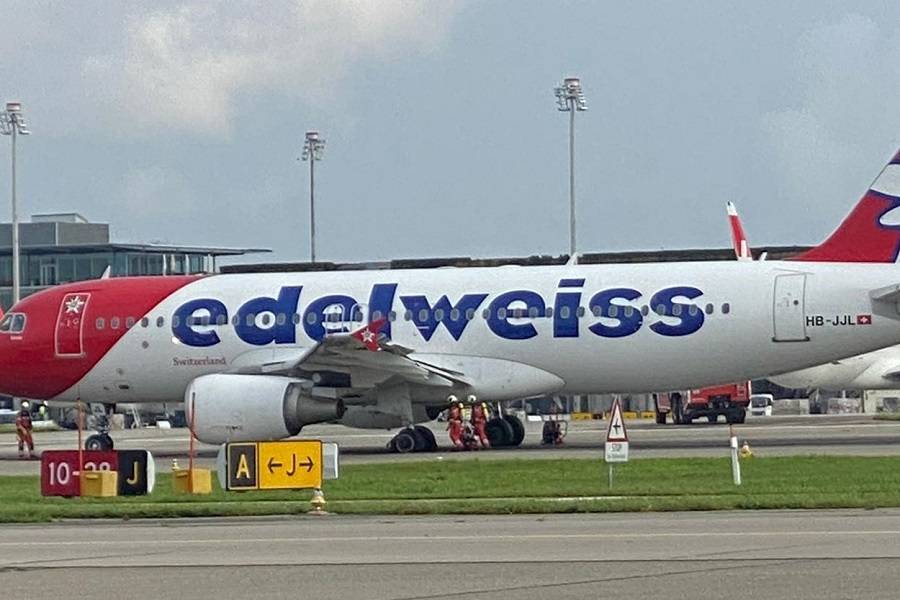 After The A320 Blew Three Tyres
It took about 2 hours and 10 minutes before crews were able to move the stricken jet off the runway. Airport observers also noted that the A320 left big chunks of rubber behind it, as it blew its three tyres under braking. Photos show that both tyres in the left main gear, plus the inboard tyre on the right main, were destroyed.
Later, the airline reported that the pilots received a system message that prompted them to reject the takeoff. They confirmed that the event blew three out of six tyres of the A320, and that nobody suffered any injuries. The passengers reached Heraklion in a different aircraft, with a delay of 3:15 hours.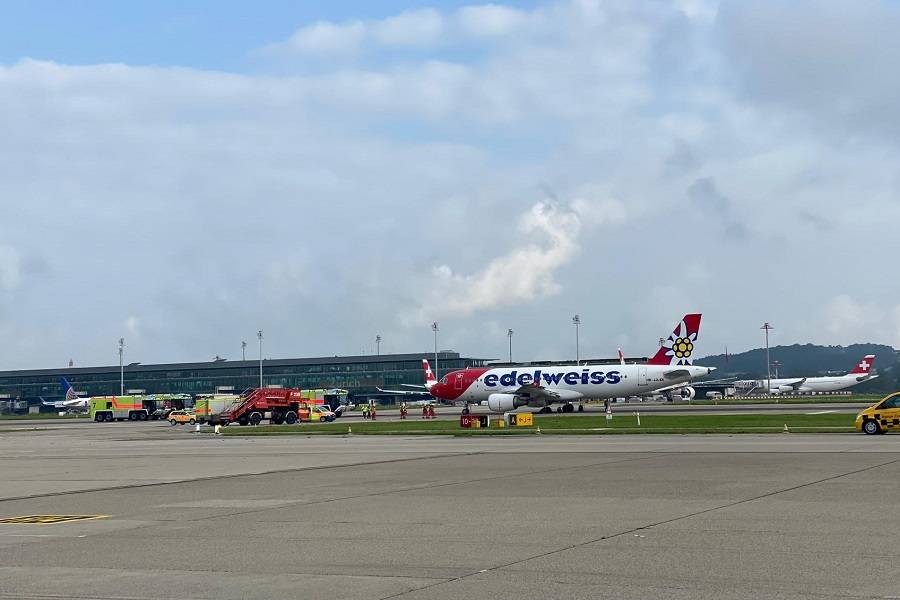 The aircraft in this incident is an Airbus A320-214, tail number HB-JJL, that is just under 16 years old. Its first operator in 2005 was China Eastern Airlines, who kept it for a little over 10 years. Then Air Berlin got it in January 2016, keeping it until their demise, in October 2017. Edelweiss Air apparently bought it from GECAS soon afterwards. They named the jet "Säntis".
The aircraft is still on the ground as of this writing, over two days after its incident. However, the airline scheduled it for a flight on the 20th, in the morning. That's just over three days after the A320 blew its tyres. And rather appropriately, it will still go to Greece – but in Kos (LGKO), not Heraklion.
We would like to thank MentourPilot viewer Stevo Ristic, who took and sent us the incident aircraft photos in this article!