A Boeing 737 appears to have blown all four main tyres during its landing in the city of Cluj in Romania, last month. There were no injuries.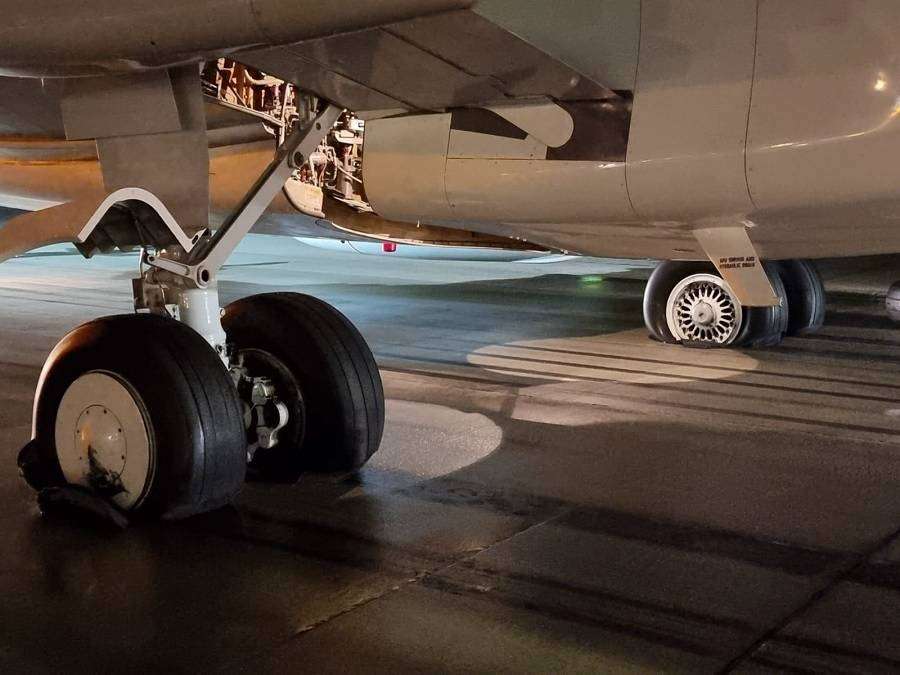 This incident happened on the 15th of October, but authorities released a preliminary report into it this week. It involved FlyEgypt FT-3103, which was a chartered flight, using a 737-700. It flew from Hurghada International Airport (HEGN) in Egypt to Avram Iancu Cluj International (LRCL) in Romania. There were 113 passengers and 6 crew on board.
According to the report, the flight crew stated that the departure, flight and approach into their destination airport were uneventful. They set up the aircraft for an approach into runway 25 at Cluj. But as soon as the 737 made contact with the runway, "its tyres exploded". When the aircraft touched down, controllers at the tower immediately saw sparks and flames, coming from its landing gear.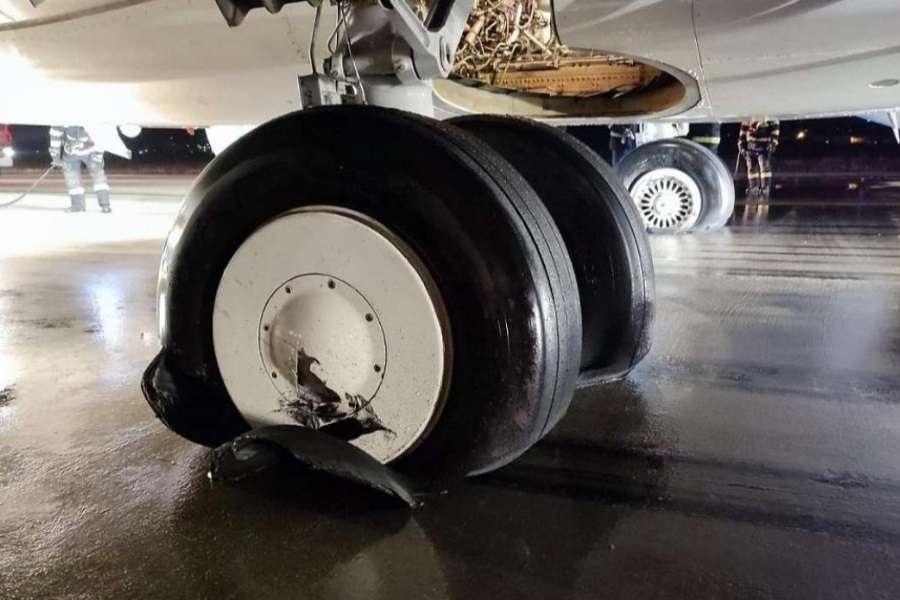 FlyEgypt 737 – On The Runway With Blown Tyres
The aircraft remained on the runway. According to the report, the aircraft's landing roll was about 650 metres (2,133 feet). Its tyres seemingly locked, the 737 stopped approximately 1,040 metres (3,412) from the threshold of runway 25. Fire crews rushed to the aircraft, extinguishing a fire in its wheels.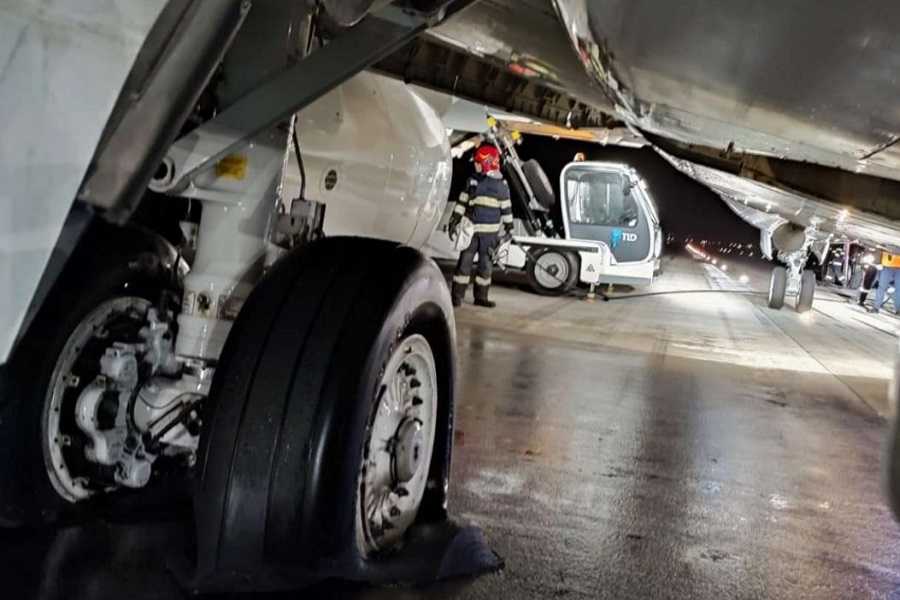 With the aircraft disabled, the passengers disembarked on the runway. Cluj only has runway 07/25, so it had to close, after the incident. This is Romania's second busiest airport (after Bucharest – LROP). It took some time to lift the 737, change its wheels and tyres, and tow it off the runway.
The preliminary report only contained the incident's factual information, without any conclusions. So we don't know if this was a failure of the aircraft's antiskid system or anything to do with the parking brake. Investigators have already downloaded the aircraft's cockpit voice recorder (CVR) and flight data recorder (FDR).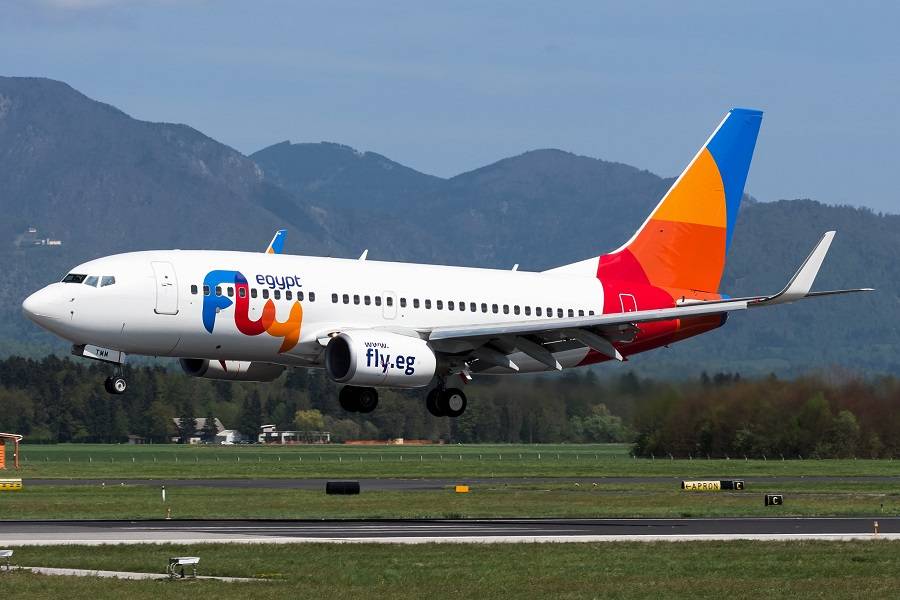 The aircraft in this incident is a Boeing 737-76J(WL), with tail number SU-TMM. It is nearly thirteen and a half years old but has only been with FlyEgypt since 2019. Its previous operators were AirBerlin and Germania. The 737 returned to service about 26 hours after it burst its tyres in Cluj. It appears to be in normal service today. Before this incident, it was involved in a ground collision with a 767 during pushback, in 2018.