When I was 14 years old I was given a test lesson in a Cessna 172, by my parents as a birthday gift. This was the start of my life in the airline business but i had no idea about that, then.
It was a wonderful, cold autumn afternoon when I took off together with the flight-instructor, Mats and he let me fly the whole hour with just some minor instructions and inputs. We flew over my hometown, over my village and we did a few different manoeuvres before it was time to head back to the airport to land. During the landing I kept waiting for Mats to take over but he never did, he just kept giving me instructions until the aircraft was safely on the ground and I had taxied it onto the ramp, in front of out red club-hangar.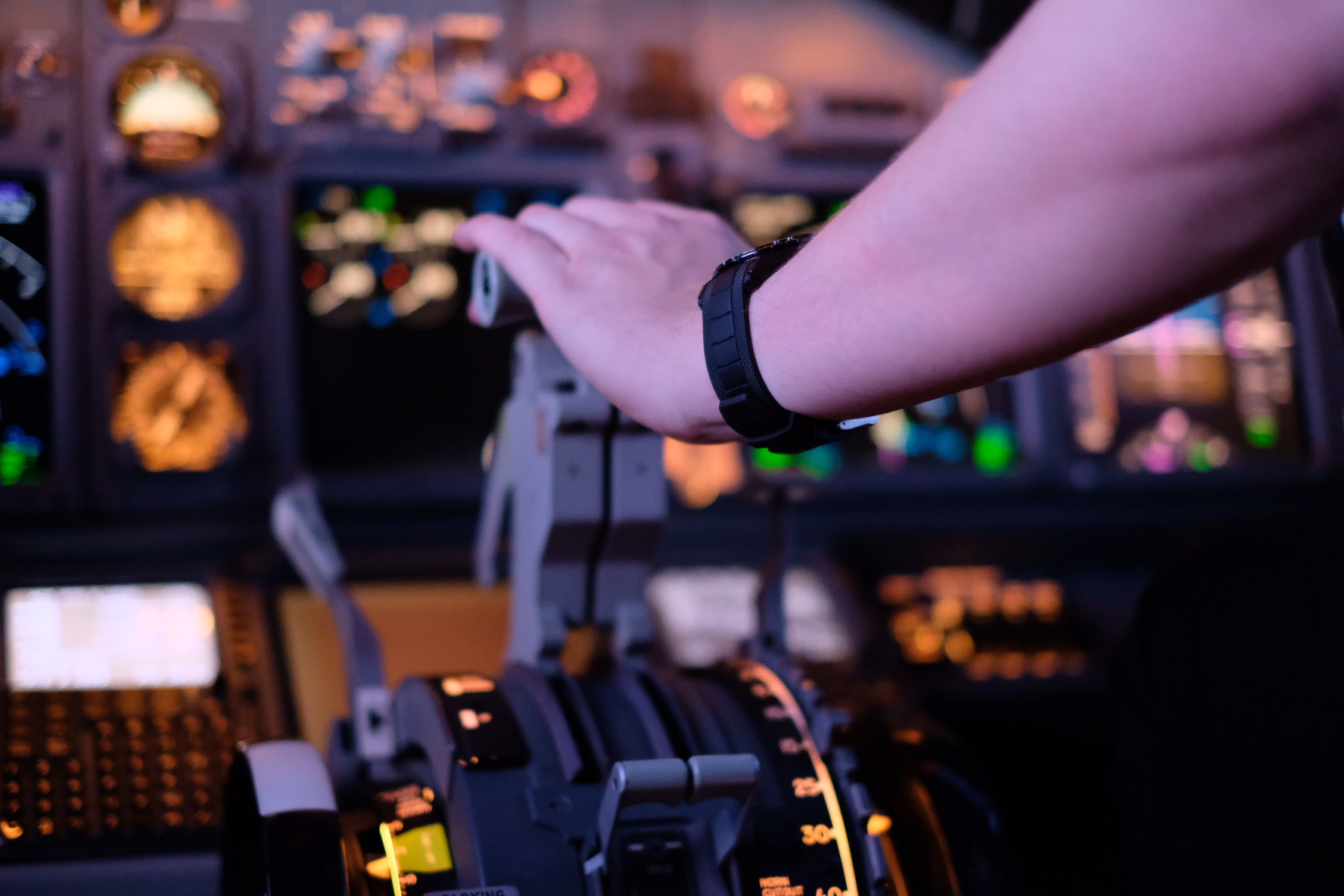 My father asked me if I liked the birthday present and i looked at him and said; "This is what I want to do when I get older"
This was the start of a series of events that would lead up to the man, father and pilot I am today. On that day, I took a decision that formed the goals of my life from that point onwards.
Before I decided that I wanted to become a commercial pilot I had been a mediocre student. Not bad at all but not particularly good either. I had been viewing school like I think most 14 year-olds do, something that needs to be done but nothing more. Now it was different.
My dad had sat me down and explained to me that in order for me to become a pilot I would need to have some kind of long-term plan. Becoming a pilot is potentially very expensive and requires a lot of determination and stamina. I would need to find the best flight-school, I would need to assure that I had sufficient skill and knowledge to get through the course and be successful in finding a job.
I went about this task with the burning passion that only a 14 year-old on a mission can. I started looking for schools and quite quickly found a government sponsored program in Sweden that would pay for all my licenses, IF I WAS ACCEPTED. The problem was that there were only 30 spots availible in the whole country and they started the selection based on school-grades.
This gave me my first tangible goal. I knew that in order for me to have a chance I needed PERFECT grades. Not mediocre. I started working harder than I ever had in my life. I went from a 3,5 (out of 5) average and increased that to 4.3 in 1,5 years. This was done through pure determination and hard work. When you see a clear reason for your studies it is SO MUCH EASIER to do so.
During my first year of Junior College (Swedish Gymnasium) I managed to achieve my gaol and graduated that year with perfect grades in all subjects, finished in that year. That gave me the valuable guarantee to reach the test-stage of the government sponsored program and later that year, I managed to squeeze through the gruelling test battery that gave me a spot in the program.
The most fantastic 2 years of my life followed with a chance to pursue my passion alongside 29 other students with the same goals and determination. It was the most rewarding and hard course that I have ever had to go through but it showed me, in blinding clarity, how far you can get by setting goals and keeping your stamina.
The point I want to make with this story is that anything is possible if you really put your mind to it and set up workable, realistic, achievable goals for yourself along the way. You need to brake down the ultimate goal into many smaller parts and attack them separately, otherwise the overall task will feel overwhelming.
In aviation we use several different acronyms for decision making models and in my airline we use PIOSEE. You can use that in life as well in order to achieve a larger goal. YOU can use this technique as well when it come to achieving your goals, no matter what they might be.
1: Define the PROBLEM. What is it? How big is it?
2: What INFORMATION can you gather to help you solve the problem or inform you about the tasks needed to be completed. In aviation that can be airports, weather, technical faults, passenger situation etc. In life it could be schools availible, grades needed etc.
3: What OPTIONS do you have? How can you solve the problem?
4: SELECT an appropriate option. Do not fluff around, use the info you have gathered and select it.
5: EXECUTE the option
6: EVALUATE the outcome of the execution. If something doesn't go the way you intend it to go. Start the process from the beginning again.
In 2019 I wish for all of YOU to have clear and defined goals to work against. You might not achieve them all but you are GUARANTEED to reach further with them, then without them.