A Belgian F-16AM fighter jet accelerated out of control at a Netherlands air base, crashing into a building. There were two injuries.
The incident happened yesterday (Thursday). Initial reports suggested that the Belgian pilot of this F-16AM aircraft was in the process of taking off. It now appears that the aircraft was still at the apron. The pilot was in the process of starting up the aircraft's engine. But for as-yet-unclear reasons, the aircraft's engine went to full power!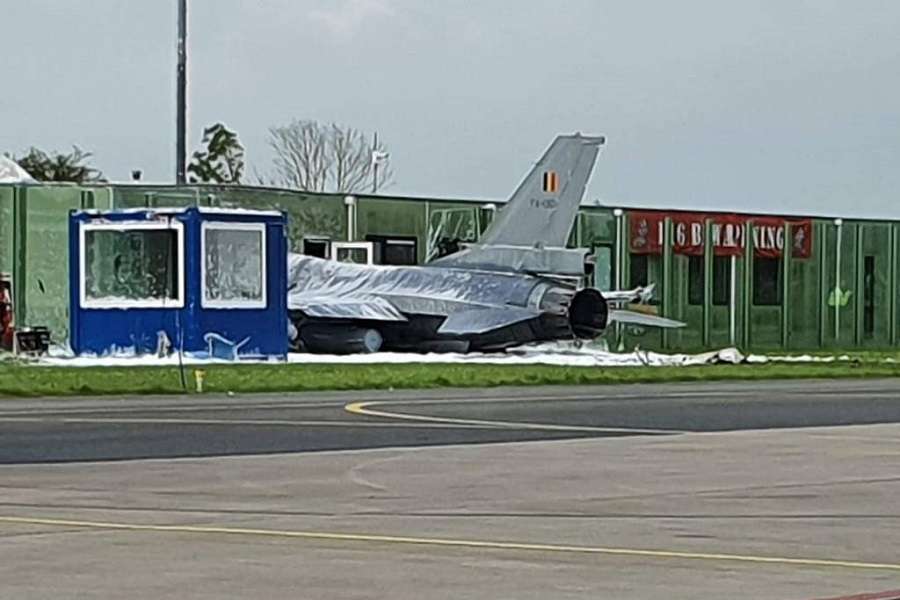 The pilot reportedly tried to control the aircraft. Unfortunately, the F-16 started to gather speed. The Belgian pilot ejected when it was clear that stopping the aircraft was no longer an option. This is according to a briefing by the Commanding Officer of the Belgian Air Force, Major General Thierry Dupont.
The Belgian F-16AM Crash
Out of control, the aircraft struck a prefabricated structure, and stopped. Airport emergency services immediately attended the crash site, dousing the jet in foam and water. Belgian personnel was in this building as the F-16AM hit, with one technician receiving some injuries. Unfortunately, the Belgian pilot of the F-16AM suffered a broken leg during ejection. Emergency personnel took both of them to hospital. The technician left the hospital the same day.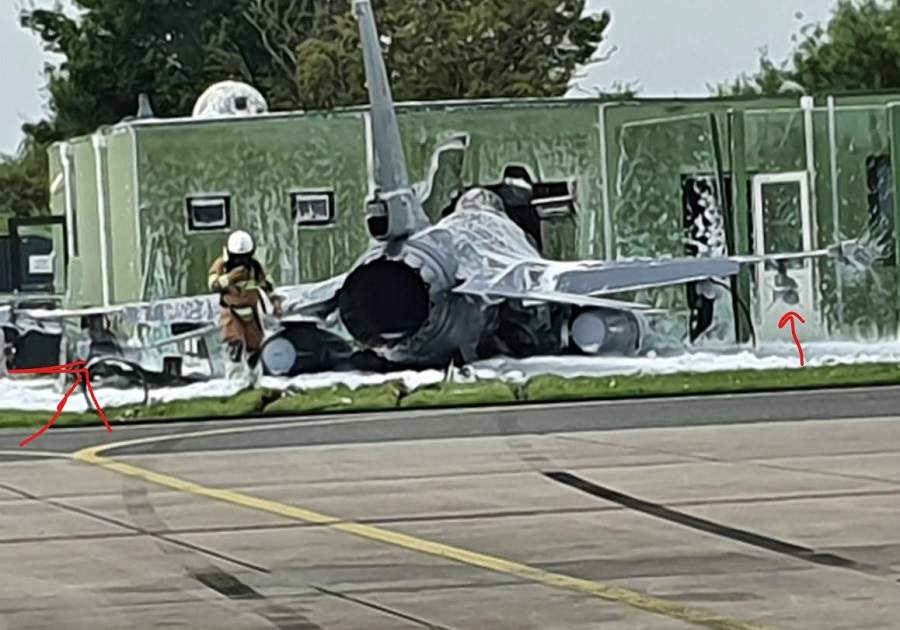 Both the Belgian and the Netherlands Air Forces have several F-16AM models in service. 'AM' and 'BM' aircraft began life as F-16A and F-16B models respectively. The new designation denotes that they have received substantial upgrades, in what was called the Mid-Life Upgrade (MLU) program.
However, both countries are in the process of replacing these jets with newer F-35A fighters. And in the process, they have already sold several of them, as their end of service approaches. In a separate story, the Netherlands are selling 12 of these jets to a private aggressor training company, in the United States.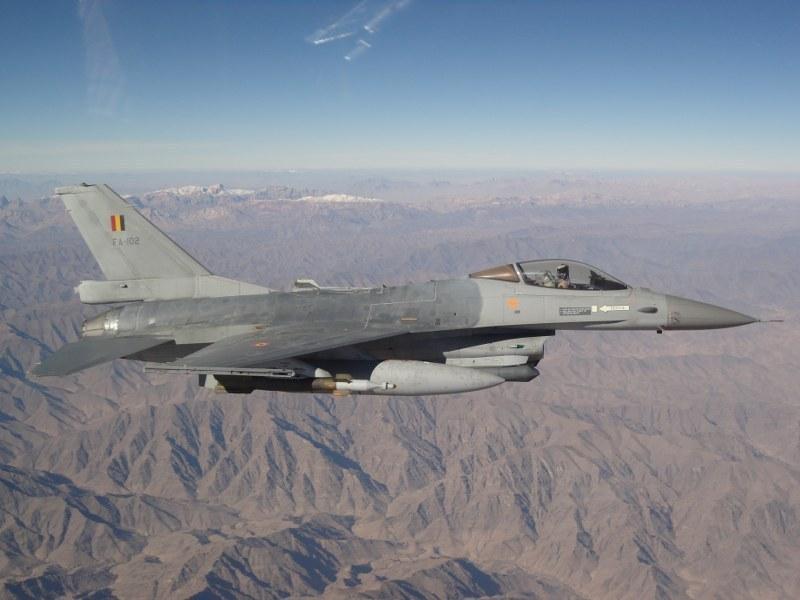 Five Belgian F-16AM aircraft with crews, instructors and support staff are in the Leeuwarden Air Base in the Netherlands. This is because the crews are undergoing Weapons Instructor Training. Norway (another F-16AM/BM operator) is also taking part. Belgian and Dutch aviation authorities are already investigating this incident.