Sweden's Braathens Regional Airlines flew an ATR-72 turboprop on 100% sustainable aviation fuel (SAF) on both engines, on a typical route.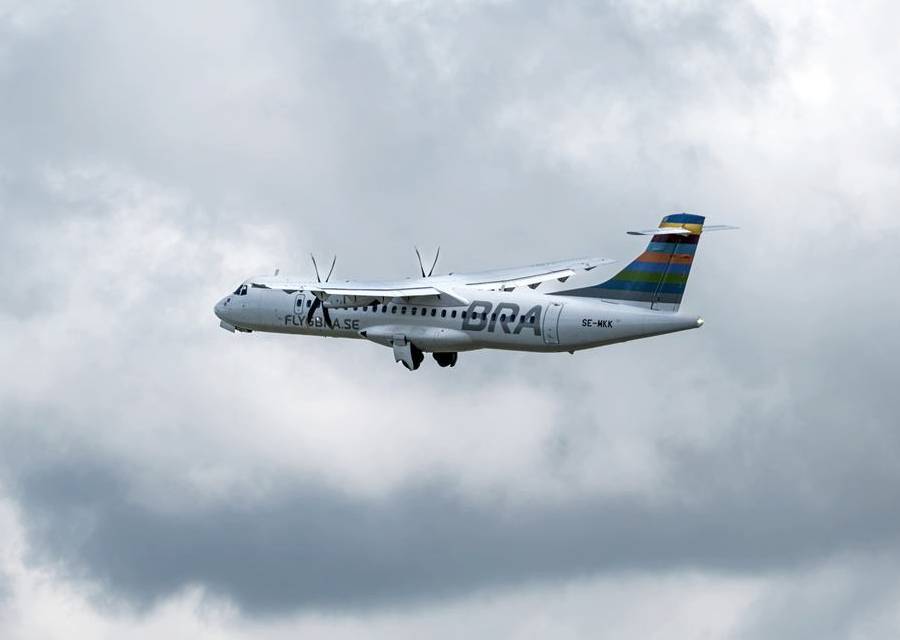 There is a considerable effort to reduce the impact that commercial aviation has on the environment. To a large extent, this is something the industry had been doing on its own, by continuously improving the efficiency of all airliners. The price of fuel is the biggest operational cost for an airline. So anything that can be done to reduce it, is a good thing – even before any environmental considerations.
It appears that battery-electric operation will be difficult to scale up, even just for regional-sized airliners. Hydrogen is a promising long-term solution, with many stakeholders working in that direction. But for the more immediate future, sustainable aviation fuels have many advantages. And this is where this Braathens ATR-72 flight comes in.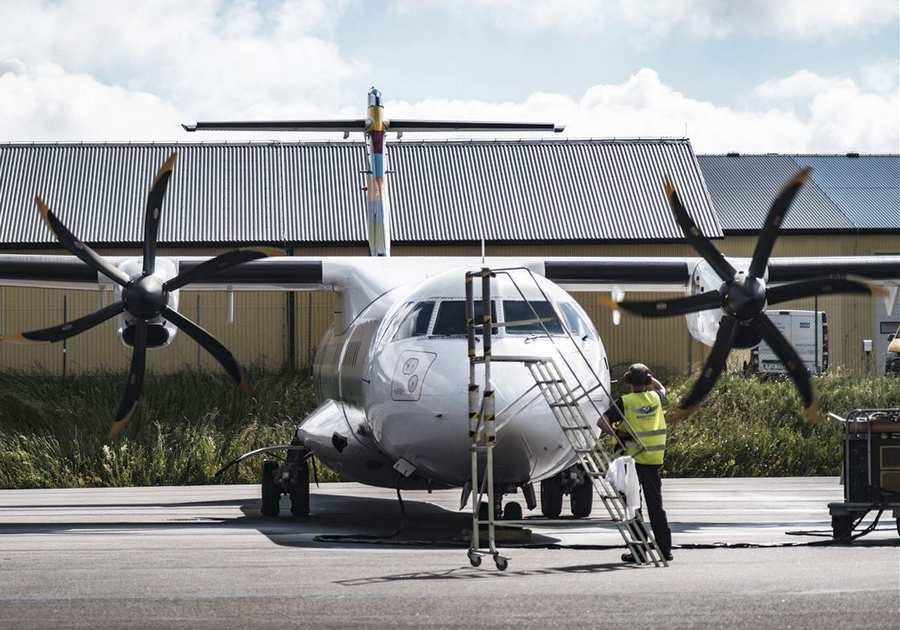 The Braathens ATR-72 Flight
This was flight TF-133, from Malmo Airport (ESMS) to Stockholm Bromma (ESSB) in Sweden. The airline flies this route four times a week. It typically lasts about an hour and fifteen to twenty minutes. Braathens currently has a fleet of 12 ATR-72 turboprops, all of them fairly young. Its fleet averages 5.5 years of age, the oldest aircraft being less than seven years.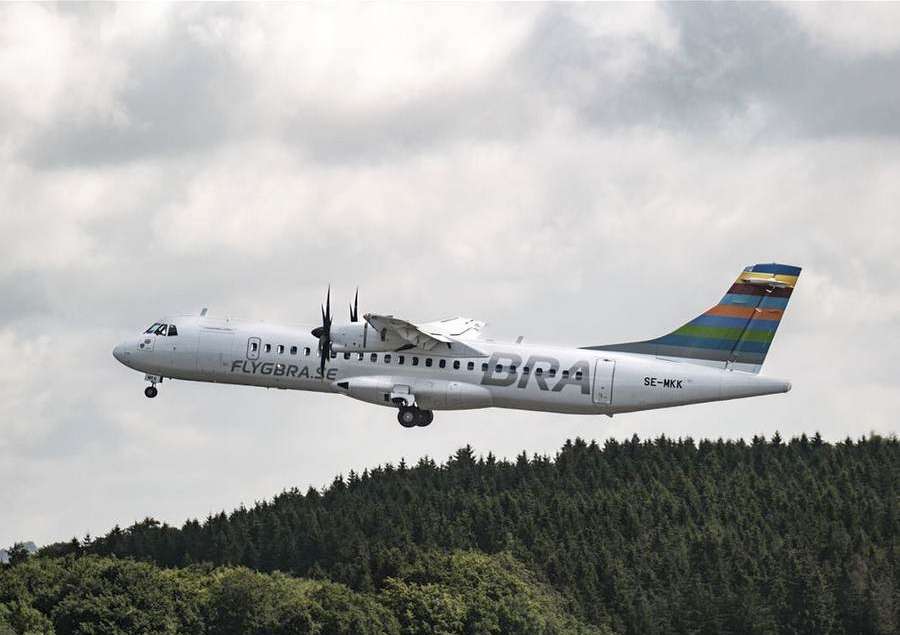 But there is a catch with this Braathens ATR-72 flight. On the 21st of June, when the flight took place, the airline put two aircraft on the same route, a few minutes apart. One was SE-MKK, on flight TF133/BRX1SAF, which flew on 100% SAF. The other was SE-MKL, on TF133/BRX33E. The difference was that the latter aircraft had passengers.
This ATR-72 flight is the last of one of many that Braathens operated in partnership with ATR. The goal is to get this family of aircraft certified to fly on 100% sustainable aviation fuels, by the year 2025. But until this happens, unfortunately, it isn't possible for such flights to carry paying passengers. However, as the program gains more experience and gathers more data, we may see airlines getting special dispensation, for such flights.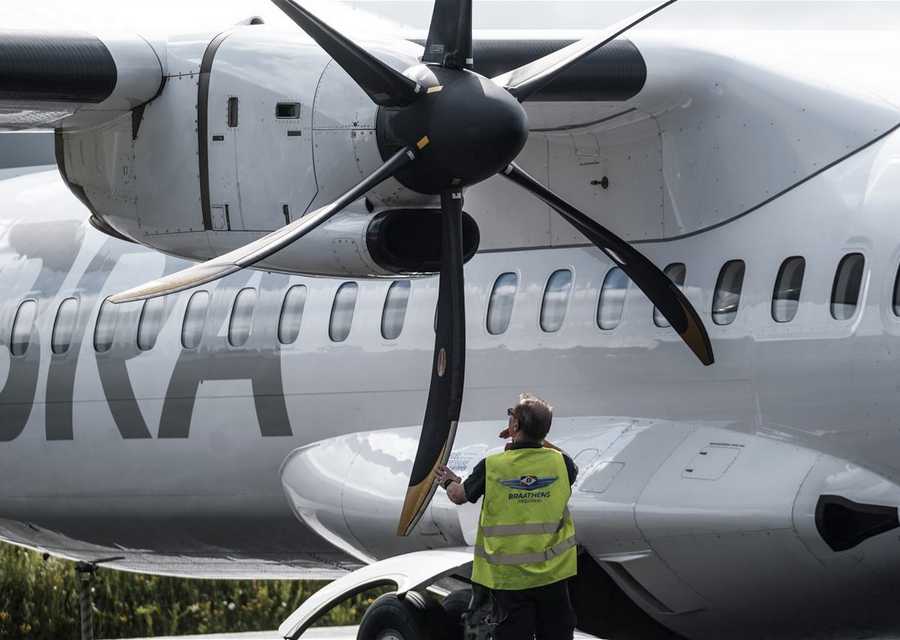 Meeting The Next Challenge
And thankfully, the data is encouraging. ATR and Neste, the fuel supplier, state that even at 100% concentration, the fuel is "drop-in" on existing turbine engines. In addition to life-cycle benefits, the fuel actually burns cleaner than fossil-sourced jet fuel. This is because it has significantly lower particulate emissions, among other advantages.
Braathens has already flown several ATR-72 flights with 100% SAF on one engine. Other than ATR and Neste, its partners include Pratt & Whitney, the engine manufacturer and Swedavia. The latter made it possible for the airline to uplift this fuel in Malmo airport. The testing team will announce the results of this specific test at a later date.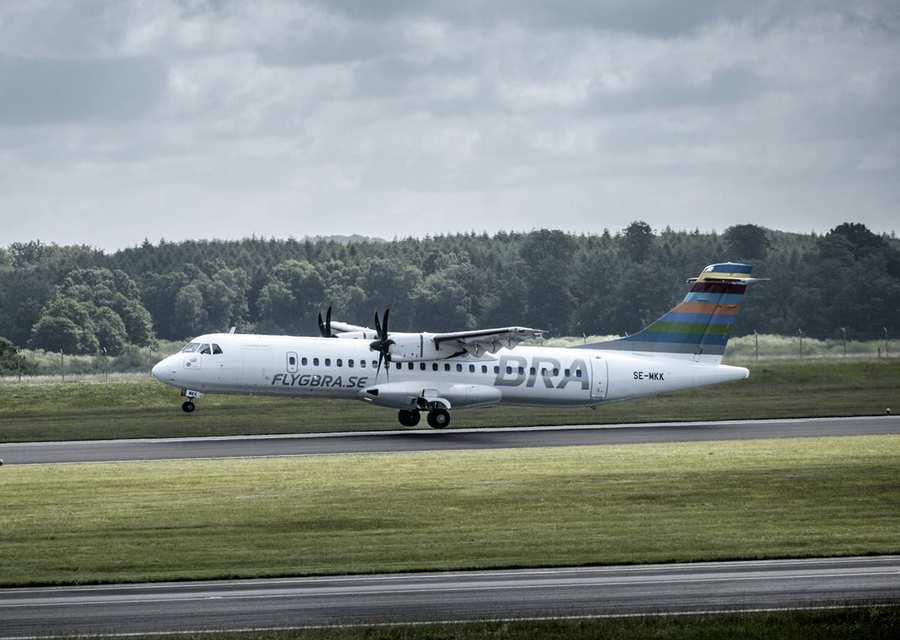 Braathens says that its ATR-72 flight was the first in which 100% SAF was used in both engines by an airline-operated aircraft. Aircraft manufacturers have made similar flights – also with no passengers. But as we've seen and as this flight seems to verify, the technological challenge in the use of SAF in aviation lies elsewhere.
At the moment, SAF is still much more expensive than regular jet fuel. Various sources put the cost of SAF between 2.5 and 6-7 times that of regular JET-A, depending on the SAF's source. Producing the fuel to scale, for the world's airlines, is the challenge that the industry is working on solving today.