An Antonov Airlines An-124 flying into São Paulo overran the runway upon landing by 200 metres! There were no injuries in the crew or the ground.
The incident happened today (Monday). The Antonov was performing flight ADB-3829, from Paramaribo-Zanderij International (SMJP) in Suriname, to São Paulo Guarulhos (SBGR) in Brazil. This was part of a multi-leg flight, originating from Dallas Ft. Worth (KDFW) the previous day. The Antonov An-124 that overran the runway was carrying sixty tons of personal protective equipment (PPE) for Brazil!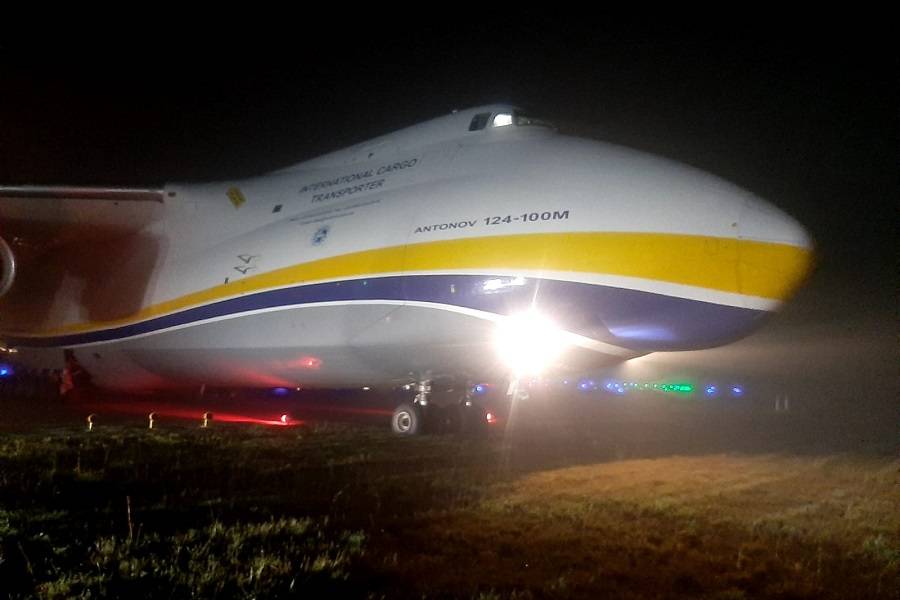 The aircraft landed on São Paulo at 4:49am local time. The Antonov An-124 performed an ILS approach on runway 09L, but overran the end of it. The aircraft reportedly came to a stop about 200 metres (656 feet) past the end of the runway!
However, pictures show that only the nose gear is beyond the paved area of the runway. This suggests that the aircraft covered the length of the overrun, which is just under 61 metres – or 200 feet. The aircraft therefore stopped about 120 metres (394 feet) beyond the runway threshold. The total paved surface of the runway is 3700 metres (12,139 feet). The field is 2,460 feet above sea level.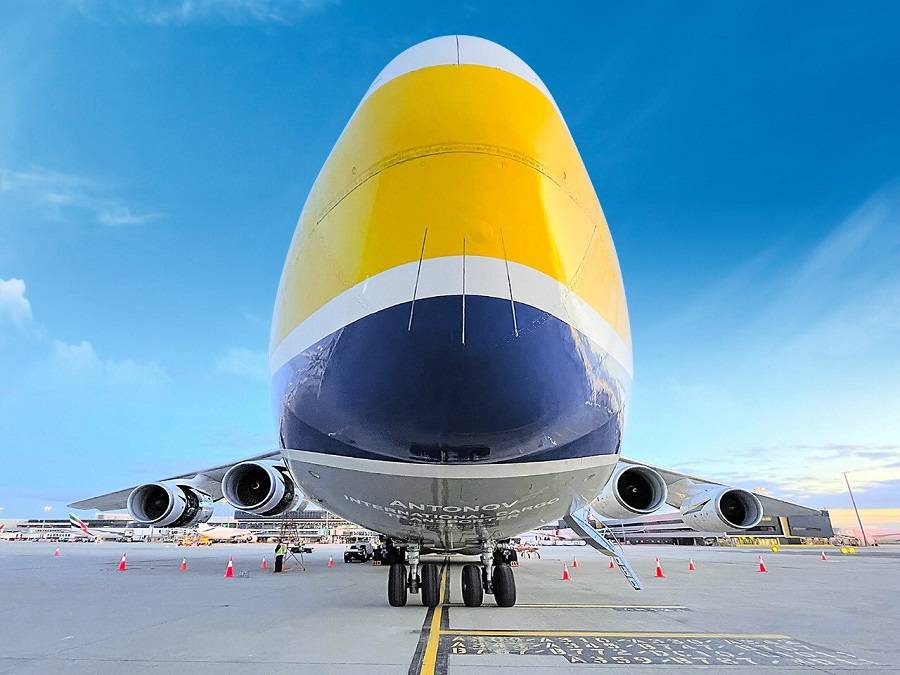 Recovering the Antonov An-124 After It Overran The Runway
After the An-124 overran the runway and stopped, the Antonov Airlines crew requested a push back, to return to the runway! The airport closed the runway for two hours, while ground crews figured out how to do this. According to local reports, crews managed to put the enormous jet back onto paved ground. It then powered up its engines and taxied to the apron normally!
A quick look at the aircraft's landing gear design, shows that it can operate from marginal or 'distressed' runways. Along with the related An-225, these are the only operational aircraft to have four nosewheels! Perhaps this helps explain how the Antonov crew can quickly recover their An-124 after they overran the runway. The aircraft suffered little if any damage. However, it could have damaged runway lighting, although there are no such reports at this time, in this incident.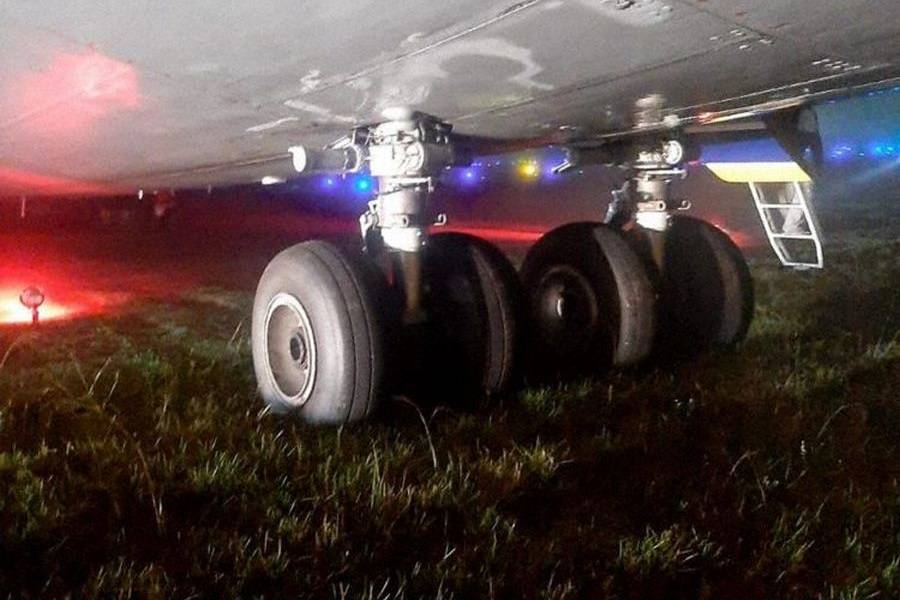 The incident aircraft is 35.5 years old, and has registration UR-82007. The Antonov An-124-100M that overran the runway started life in 1986. It is the 5th An-124 made. It first operated under Aeroflot, passing on to Antonov Airlines in 1993. There are precious few of these aircraft still in service. The bulk of them belong to either Antonov Airlines in the Ukraine, or Volga-Dnepr in Russia.
We don't know the cause of this incident, but Brazil's CENIPA is investigating it. As of this writing, the Antonov is still on the ground in São Paulo.