The crew of a retro livery American Airlines 737 had a runway excursion during their take-off attempt, last Thursday. There were no injuries.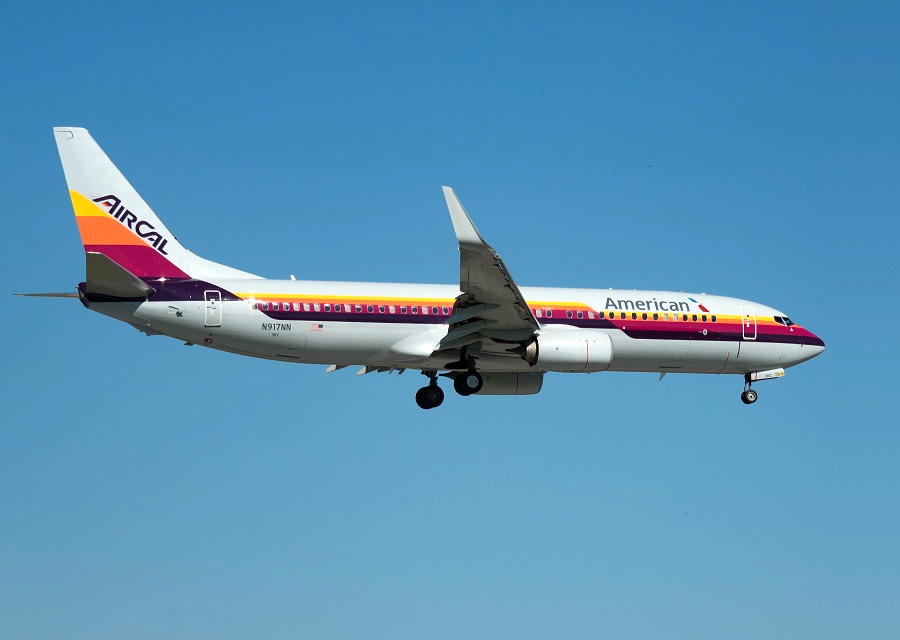 This was a rather unusual incident, that thankfully took place at low speed. It involved American Airlines flight AA-775. This is a daily afternoon service, from North Carolina's Charlotte Douglas International (KCLT) to Miami International (KMIA) in Florida, USA. On the day of the incident, there were 172 passengers and 6 crew on board. 172 is the maximum number of passengers that this particular aircraft is configured to carry.
The flight crew prepared for a departure using runway 18L. This runway is 8,677 feet (2,645 metres) long and is one of four runways at Charlotte Douglas airport. But the American Airlines 737 had a runway excursion, shortly after commencing its take-off roll. The aircraft began to veer to the left almost immediately, with all of its wheels going onto soft ground.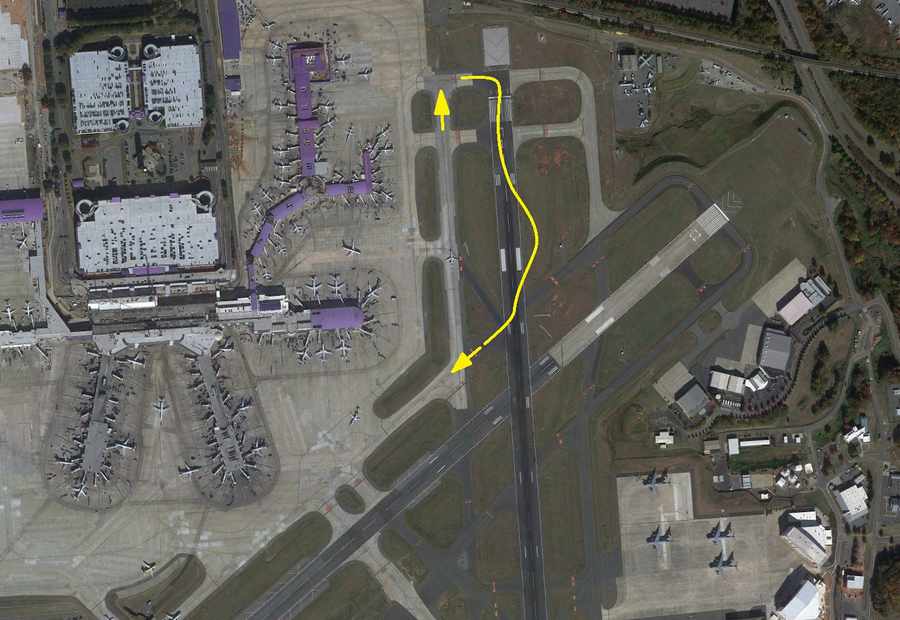 It is not clear if the weather might have had a role in this incident:
KCLT 191952Z 24013KT 10SM FEW070 SCT250 33/17 A2981 RMK SLP083 T03330172=

KCLT 191752Z 25006KT 10SM FEW060 SCT250 32/18 A2985 RMK SLP098 60000 T03220183 10328 20211 58005=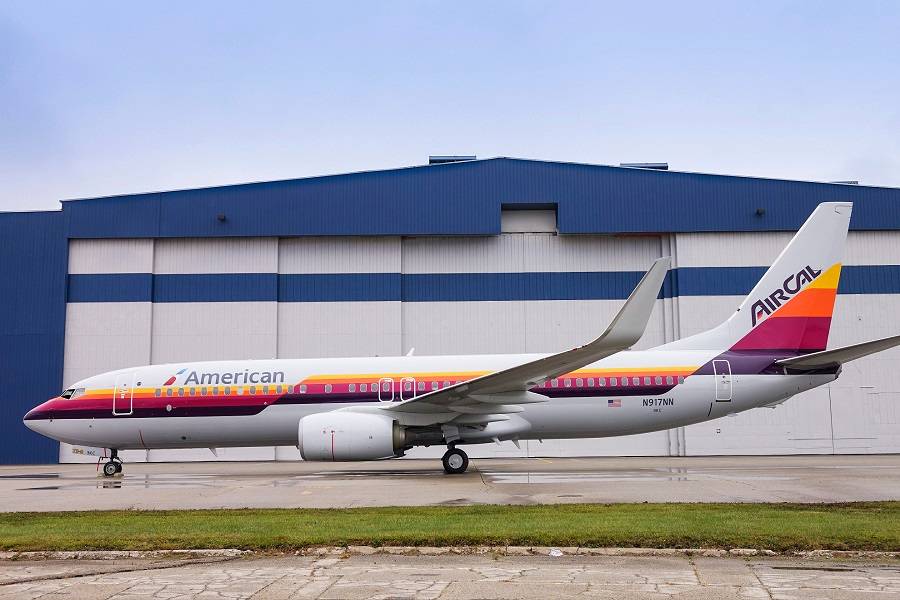 American Airlines Charlotte Runway Excursion – Aftermath
But the grass did not immobilize the aircraft. Its maximum speed during its take-off roll was around 40 knots, before leaving the runway. After the runway excursion, the American Airlines crew returned their 737 to the runway surface. It is not clear if there was any damage to the lights or the runway itself. However, a number of flights on final approach to 18L had to go around after the incident.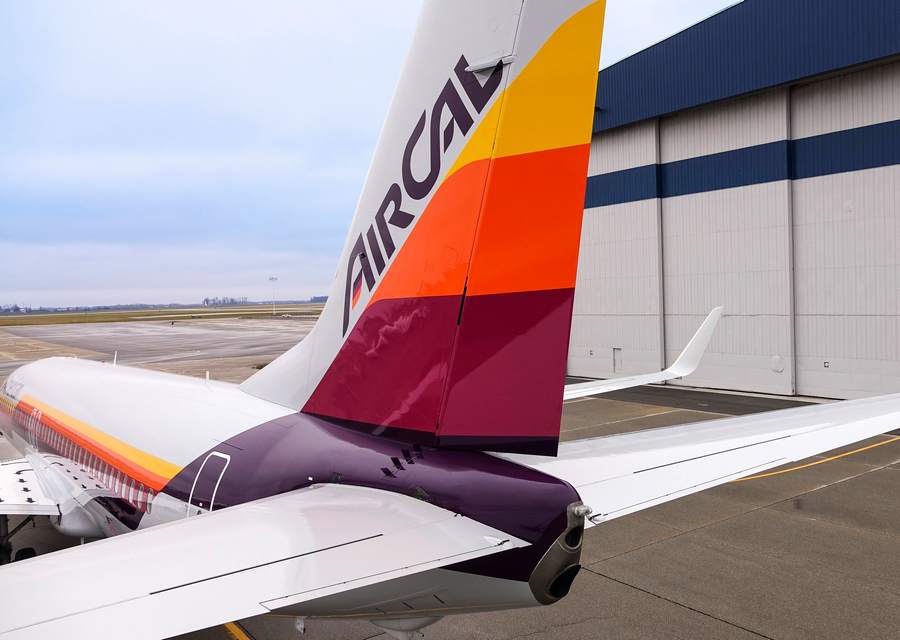 The flight crew then returned the aircraft to the terminal. Sometime later, the flight's passengers departed for Miami on another 737-800. They arrived at their destination with a delay of just under three hours. Following its runway excursion, the American Airlines 737 remains in Charlotte, as of this writing.
It so happens that this aircraft carries a unique livery. We have previously seen that the airline industry in the United States saw a number of mergers, following 9/11. But this particular aircraft commemorates an airline that went by the wayside before that. AirCal (previously Air California) first started operations in 1967, with two Lockheed Electras.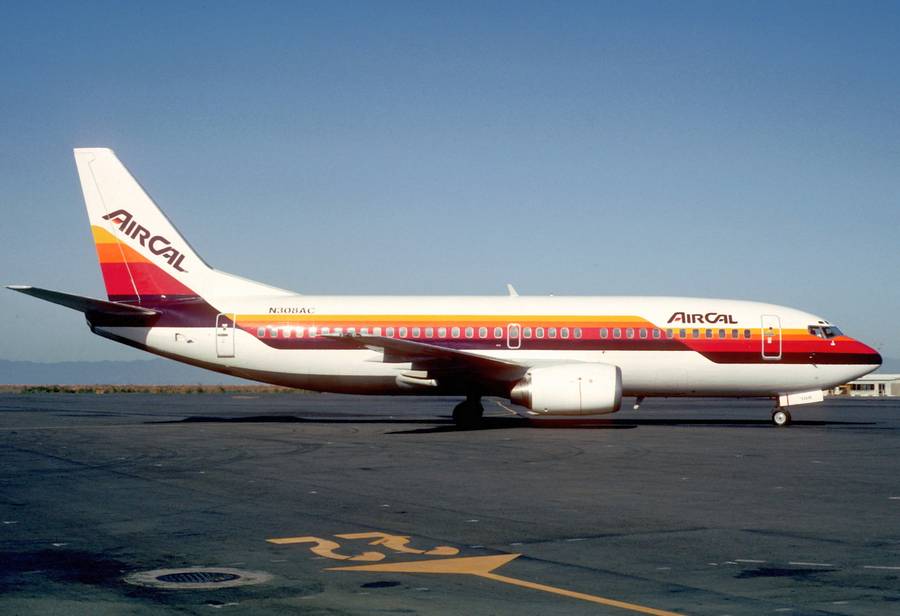 American Airlines acquired the company in 1987, retaining its fleet of 737s (and some BAe 146s). American now has a number of aircraft in the colours of former airlines, with the 737 suffering this runway excursion being one of them. The "AirCal Heritage" aircraft is a nine-year-old 737-800, with tail number N917NN. Its owner is lessor AerCap.