Airbus announced that it is working on its own design of an engine that will run on a hydrogen fuel cell, for full-scale testing on an A380.
In September 2020, Airbus presented its ZEROe program. This was an "umbrella" project, covering multiple applications of hydrogen aircraft propulsion. It included both hydrogen combustion in jet engines (or turboprops) and aircraft using hydrogen fuel cells. For Airbus, the program marked a commitment to a switch to hydrogen, after previous explorations into hybrid engine applications.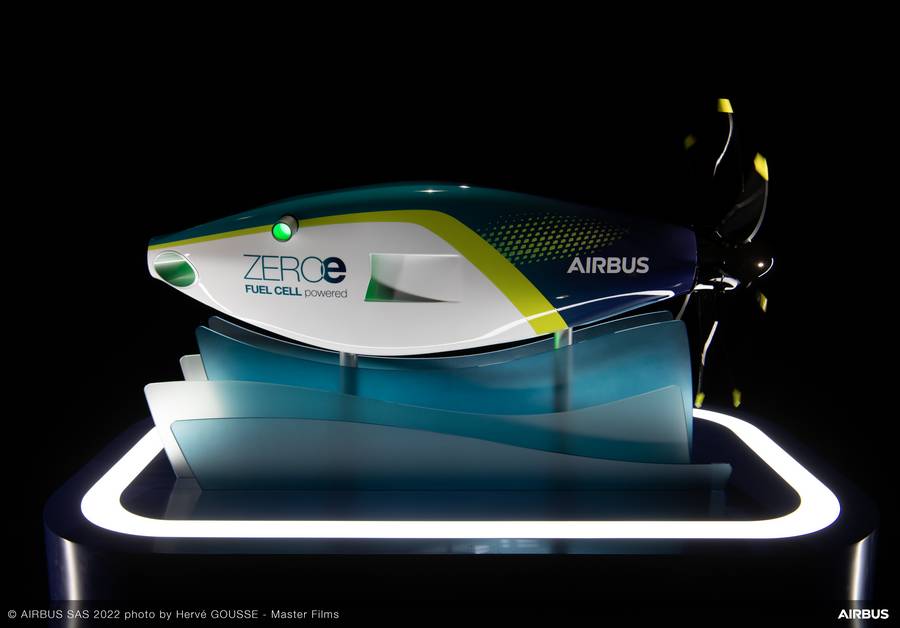 But what this variety of ZEROe concepts showed, was that in 2020 Airbus didn't yet know what direction its hydrogen program would follow. More recently, Airbus admitted that while it still aims to have a viable commercial hydrogen-powered design in service by 2035, this would by no means be a replacement for its current lineup of aircraft.
Airbus Hydrogen Fuel-Cell Engine Takes Shape
Meanwhile, Airbus settled on a couple of hydrogen evolution strategies and engine concepts. As we have already seen, the manufacturer will use a business-jet-category engine, to test hydrogen combustion. This will involve mounting the engine on its A380 testbed (see below). And it now seems that Airbus will use the same aircraft and testing layout, for its hydrogen fuel cell engine.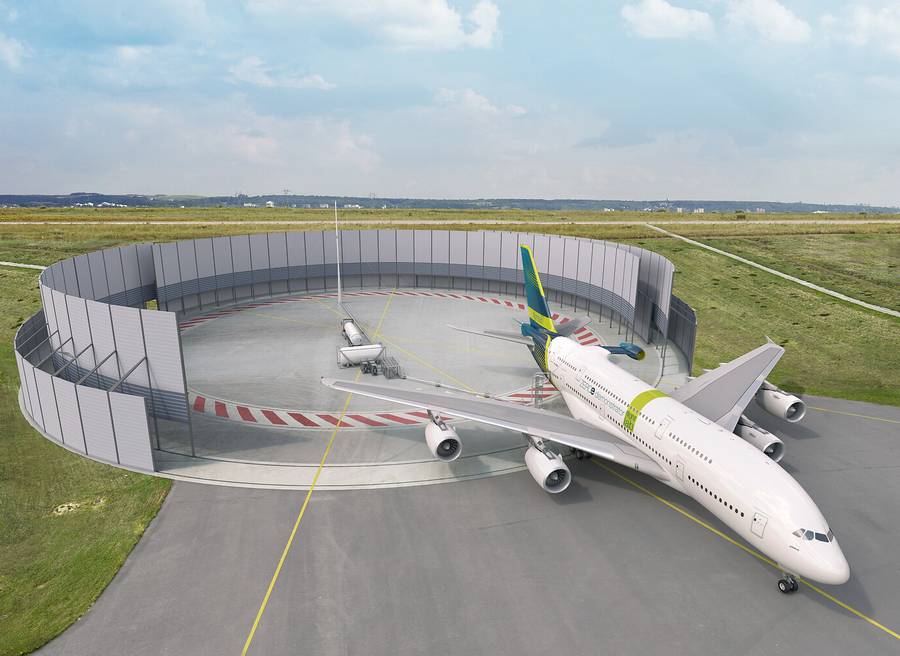 But somewhat surprisingly, Airbus will develop this engine on its own – at least to start with. Back in February, Airbus CEO Guillaume Faury actually told the press that the company could take the engine project in-house. The aircraft manufacturer was already testing electric motor and propeller designs for such a project. But it is striking a delicate balance here. Airbus doesn't really want to antagonize any engine manufacturers while pursuing its hydrogen program.
Airbus is already working with CFM (a GE – Safran joint venture, makers of many A320 and all modern 737 engines) for its hydrogen combustion project. It is also a customer/partner of Pratt & Whitney and Rolls-Royce. But Airbus is making it clear that its decision to build a full-scale hydrogen fuel-cell engine, doesn't mean that it is moving past these key partnerships.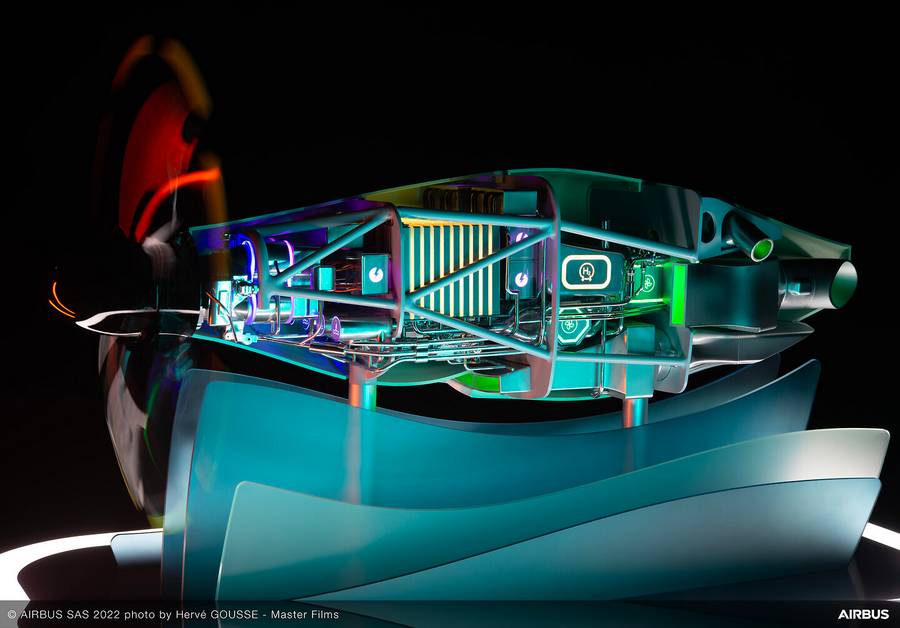 Engine & Aircraft Design Synergies?
On the contrary, Airbus zero-emission project head Glenn Llewellyn says that the manufacturer could eventually work with one of the above engine makers, as its concepts mature into production designs. But hydrogen propulsion requires multiple changes in aircraft design and architecture, beyond what is typically necessary for airliners with a new generation of engines.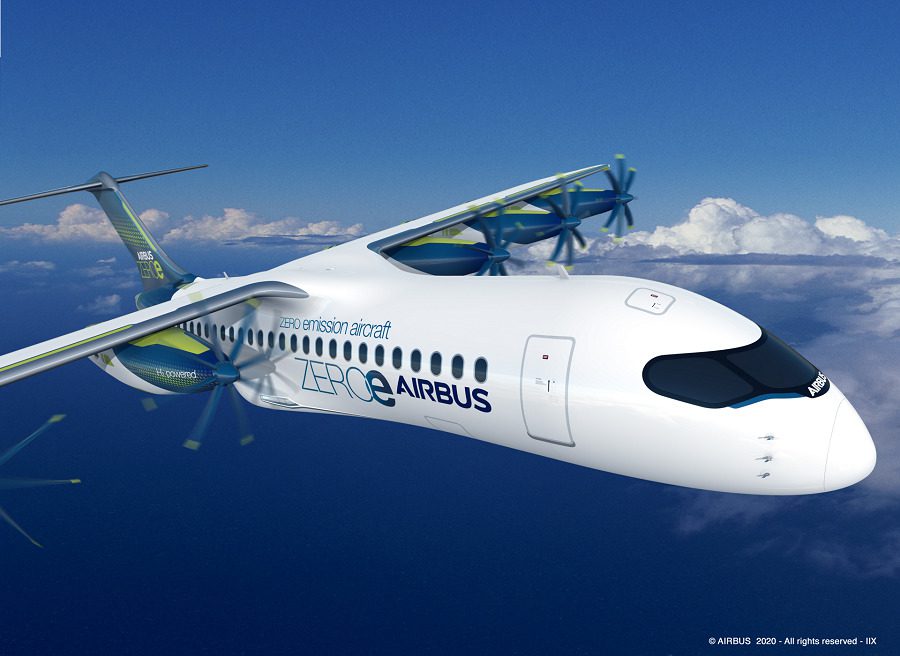 The Airbus in-house hydrogen fuel-cell concept seems to follow the engine pod idea (above). This was a relatively new addition to the ZEROe family. It features a number of pods, each of which incorporates a propeller, an electric motor, and the fuel cell driving them.
The European manufacturer's goal is to certify an aircraft that uses this technology, to carry 100 passengers. So this would be an aircraft smaller than the current Airbus A220-100, but larger than an ATR-72.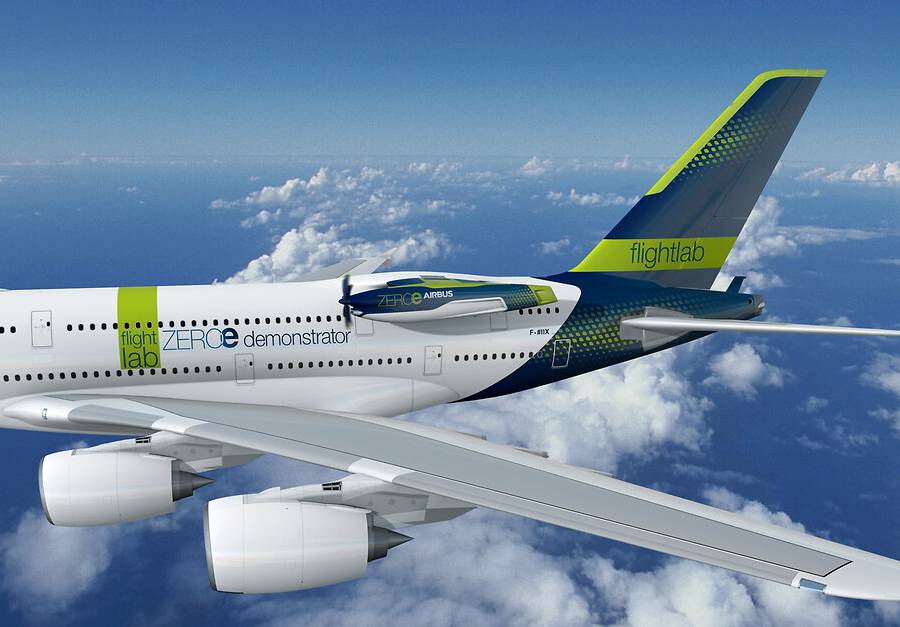 In a related development, Airbus announced that it is working with ArianeGroup on building the first liquid hydrogen refueling facility for aircraft. This project will take place in its Toulouse base, and will cater to its test aircraft.
Building infrastructure at airports and other facilities, to make hydrogen viable as an aviation fuel, could prove to be as big or a bigger challenge than developing the aircraft that will use the fuel. And Airbus IS involving engine manufacturers here. Airbus co-owns ArianeGroup with Safran.
Check out these latest videos from Mentour Pilot and Mentour Now on YouTube!