THE AIRCRAFT FLEW OVER 7600KM…
An Air Transat flight broke the record for the longest Airbus A321 commercial flight in history on Monday.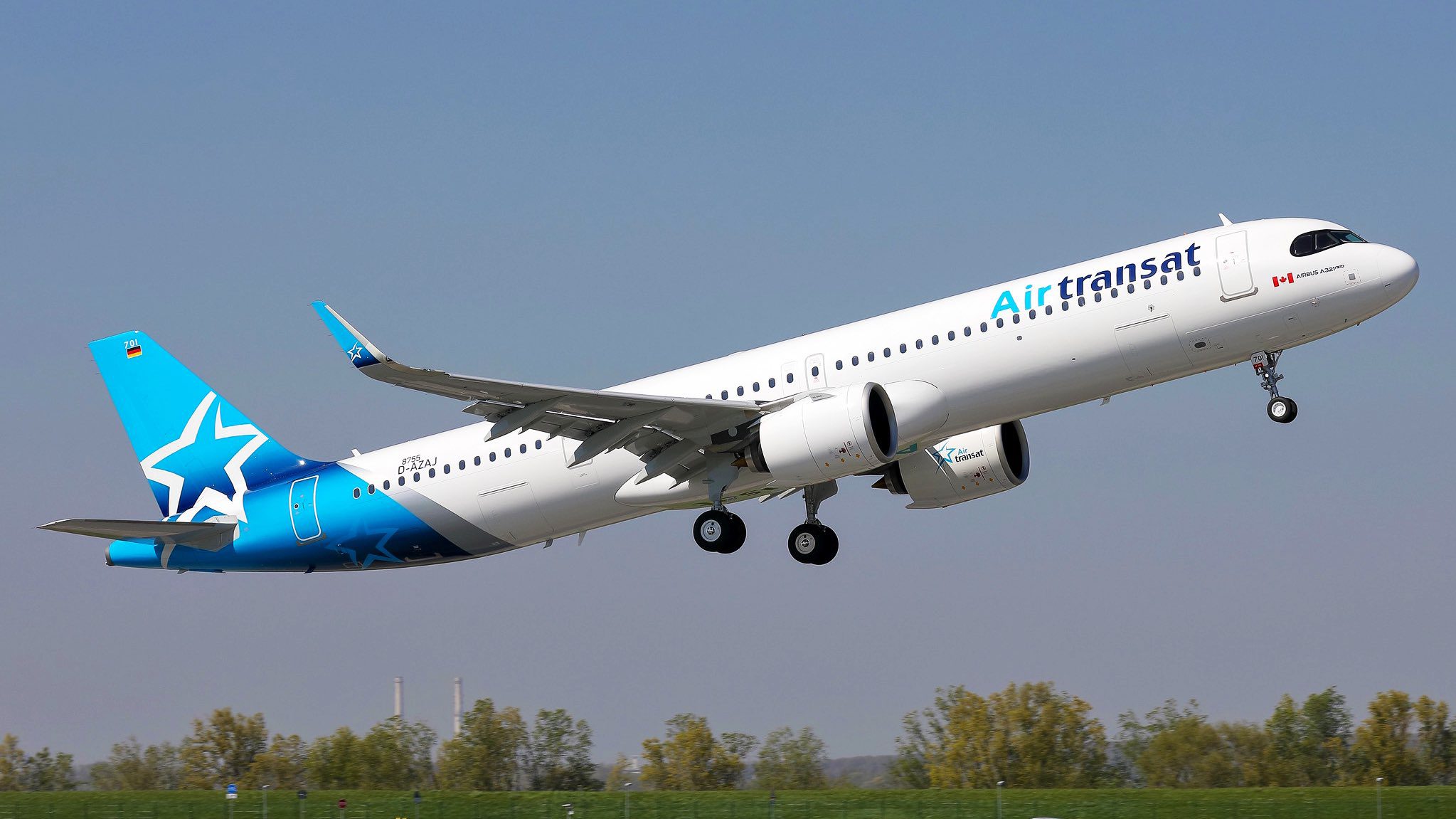 Flight TS690, the single-aisle narrow-body aircraft, touched down in Athens (Greece) following an eight hour and twenty-minute flight from Montreal.
The scheduled flight time was nine hours and five minutes, but strong tailwinds led to less time in the air.
The flight was operated by a four-month-old aircraft, C-GOIO, an Airbus A321LR with a capacity of 187 economy seats and 12 premium economy seats.The aircraft was delivered to Air Transat earlier in July this year.
Airbus congratulated Air Transat on Twitter following the arrival of the flight into Greece.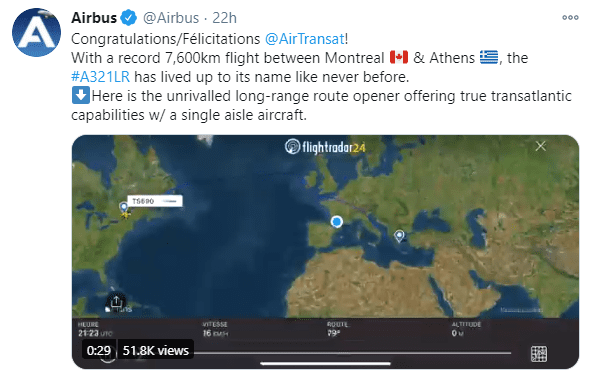 POTENTIAL FOR ANOTHER 1000KM…
In April 2019, a test aircraft (A321LR) flew from Mahé in Seychelles to Toulouse in France, covering 8,797 km in 11 hours.
The aircraft had 162 heat-emitting dummies onboard along with the 16 crew to emulate actual passenger flight conditions.
In 2019, Airbus debuted the A321XLR with a maximum capacity for 200 passengers which will be comfortably able to reach distanced of 8,700Km.
This means routes such as New York to Rome and Tokyo to Syden could become available to the Airbus A320 family.